Signs of the Times for Fri, 08 Sep 2006

Remedial Reading: The Al Qaeda Connection
Henry See
Signs of the Times
8 September 2006
1. All the hijackers died on September 11.

2. Atef and Binalshibh were hijackers.

3. Atef and Binalshibh died on September 11.

Then what could it possibly mean when the article says:
Atef, also known as Abu Hafs al-Masri, was killed in a U.S. airstrike in Afghanistan in 2001, while Binalshibh was captured in Pakistan four years ago.

"Londonistan" Author Ignores History of US-British Created Islamic Extremism
Kurt Nimmo
05/09/2006
As we know, or should know, the CIA, with more than a little financial help from the corrupt Wahhabi monarchy in Saudi Arabia, poured more than $40 billion into Afghanistan to organize, train, and arm the Mujahideen, now popularly, if erroneously, known as "al-Qaeda." Pakistan's ISI micromanaged these terrorists. Additional funding came through opium production, a CIA specialty, up from 250 tons in 1982 to 2,000 tons in 1991(see the Cooperative Research timeline, citing mainstream news sources).


'Gaza is a jail. Nobody is allowed to leave. We are all starving now'
Patrick Cockburn in Gaza
08 September 2006
UK Indepdendent
Gaza is dying. The Israeli siege of the Palestinian enclave is so tight that its people are on the edge of starvation. Here on the shores of the Mediterranean a great tragedy is taking place that is being ignored because the world's attention has been diverted by wars in Lebanon and Iraq.

A whole society is being destroyed. There are 1.5 million Palestinians imprisoned in the most heavily populated area in the world. Israel has stopped all trade. It has even forbidden fishermen to go far from the shore so they wade into the surf to try vainly to catch fish with hand-thrown nets.


Projecting fascism
Dave Niewert
Orcinus
Wednesday, September 06, 2006
Donald Rumsfeld's Aug. 29 speech to the American Legion was a real watermark for the Bush administration, since it finally made official the government's embrace of the "war critics are treasonous appeasers" theme that has been circulating in the right-wing bloodstream for the past several years.

Have a question or comment about the Signs page? Discuss it on the Signs of the Times news forum with the Signs Team.

Some icons appearing on this site were taken from the Crystal Package by Evarldo and other packages by: Yellowicon, Fernando Albuquerque, Tabtab, Mischa McLachlan, and Rhandros Dembicki.

Remember, we need your help to collect information on what is going on in your part of the world!
Send your article suggestions to:

---
Fair Use Policy
Contact Webmaster at signs-of-the-times.org
Cassiopaean materials Copyright ©1994-2014 Arkadiusz Jadczyk and Laura Knight-Jadczyk. All rights reserved. "Cassiopaea, Cassiopaean, Cassiopaeans," is a registered trademark of Arkadiusz Jadczyk and Laura Knight-Jadczyk.
Letters addressed to Cassiopaea, Quantum Future School, Ark or Laura, become the property of Arkadiusz Jadczyk and Laura Knight-Jadczyk
Republication and re-dissemination of our copyrighted material in any manner is expressly prohibited without prior written consent.

Signs Editorials By Author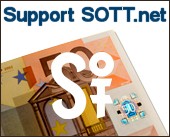 ---
Donate once - or every month!
Just click "Subscribe"!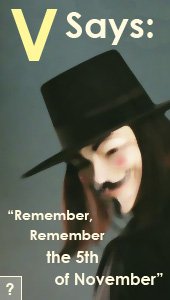 by a QFS member
Seen by over 1 BILLION people!
Books by Signs of the Times
Books by Red Pill Press