Signs of the Times for Thu, 17 Aug 2006
NEW E-Book! The Secret History of the World

No shipping costs, No waiting, Super low price.

Read The Secret History of the World now at over 70% off the price of the printed book plus shipping.

Available now in Adobe Acrobat PDF format for instant download!

Disponible en français aussi!

[ Download your copy now! ]

Other E-Books available now:

Mass murder in the skies: was the plot feasible?
By Thomas C Greene in Washington
The Register
Thursday 17th August 2006
Binary liquid explosives are a sexy staple of Hollywood thrillers. It would be tedious to enumerate the movie terrorists who've employed relatively harmless liquids that, when mixed, immediately rain destruction upon an innocent populace, like the seven angels of God's wrath pouring out their bowls full of pestilence and pain.

The funny thing about these movies is, we never learn just which two chemicals can be handled safely when separate, yet instantly blow us all to kingdom come when combined. Nevertheless, we maintain a great eagerness to believe in these substances, chiefly because action movies wouldn't be as much fun if we didn't.

Now we have news of the recent, supposedly real-world, terrorist plot to destroy commercial airplanes by smuggling onboard the benign precursors to a deadly explosive, and mixing up a batch of liquid death in the lavatories. So, The Register has got to ask, were these guys for real, or have they, and the counterterrorist officials supposedly protecting us, been watching too many action movies?

We're told that the suspects were planning to use TATP, or triacetone triperoxide, a high explosive that supposedly can be made from common household chemicals unlikely to be caught by airport screeners. A little hair dye, drain cleaner, and paint thinner - all easily concealed in drinks bottles - and the forces of evil have effectively smuggled a deadly bomb onboard your plane.

Or at least that's what we're hearing, and loudly, through the mainstream media and its legions of so-called "terrorism experts." But what do these experts know about chemistry? Less than they know about lobbying for Homeland Security pork, which is what most of them do for a living. But they've seen the same movies that you and I have seen, and so the myth of binary liquid explosives dies hard.


Home Front: Dispatches from the War on America
by Chris Floyd
Empire Burlesque
Monday, 14 August 2006
While your attention has been diverted by the proxy war in Lebanon, the civil war in Iraq, the still-hot shootin' war in Afghanistan and the coming war with Iran, the Bush Regime been busy waging -- and winning -- another take-no-prisoners, give-no-quarter conflict right in the sacred Homeland itself: class war.

I know, I know: we don't have "classes" in America. No, our society is flatter than a flitter; we're all born on the same level playing field, lined up together at the same starting gate, given the same amount of seed corn to plant on identical plots of rich topsoil. We're all subject to the same laws, which are applied equally to everybody, all the time, regardless of race, creed, color, national origin or sexual orientation. Who would deny these self-evident truths -- except perhaps for those same churls who refuse to acknowledge the seasonal beneficence of Santa Claus or the wonder-working power of the Easter Bunny?

And in truth, the epic despoliation now being wrought by the Bush Regime upon the overwhelming majority of the American people does not fall neatly into classic (or classist) Marxist categories. For one thing, Marx's bête noir, the bourgeoisie, are getting it in the neck along with everybody else. In fact, now that the poor have essentially been erased from public consciousness, wiped out by decades of savage Right-wing rollback, and "tough love" from corporate-coddling, welfare-whacking "New" Democrats, the middle class and its "privileges" -- higher education, affordable health care, job security, pensions, government services and regulatory protections, civil liberties, etc. -- have become primary targets of the Bushists' bold attempt to return American society to the glory days of the Gilded Age, where rapacious robber barons held untrammeled sway.


Venezuela Leading the Race For the UN Security Council Seat
by Stephen Lendman
In October, elections will take place for five non-permanent UN Security Council seats to be held in 2007. One of them will be for the Latin American seat now held by Argentina. The two leading regional contenders vying to fill the opening are Venezuela and Guatemala, and the other countries in the region comprising Latin America and the Caribbean (GRULAC) will vote on which one gets it. If they're unable to reach a consensus, which may happen, the choice will be up to the General Assembly where it will take a two-thirds majority secret ballot vote process to select the winner.

It's not hard to know which country the US supports and why it's doing all it can to subvert the chances of the other one. Guatemala has been a close US ally ever since the CIA fomented a coup in 1954 to oust the country's democratically elected leader Jacobo Arbenz Guzman. Ever since, the country has been run by a succession of oppressive military and civilian governments that turned Guatemala into pariah state compiling the hemisphere's worst human rights record that never ended even after the 1996 UN brokered Peace Accords that officially ended a brutal 36 year civil conflict waged mainly against the country's indigenous Mayan majority that resulted in the state-sponsored murder of 200,000 or more of its people.

Have a question or comment about the Signs page? Discuss it on the Signs of the Times news forum with the Signs Team.

Some icons appearing on this site were taken from the Crystal Package by Evarldo and other packages by: Yellowicon, Fernando Albuquerque, Tabtab, Mischa McLachlan, and Rhandros Dembicki.

Remember, we need your help to collect information on what is going on in your part of the world!
Send your article suggestions to:

---
Fair Use Policy
Contact Webmaster at signs-of-the-times.org
Cassiopaean materials Copyright ©1994-2014 Arkadiusz Jadczyk and Laura Knight-Jadczyk. All rights reserved. "Cassiopaea, Cassiopaean, Cassiopaeans," is a registered trademark of Arkadiusz Jadczyk and Laura Knight-Jadczyk.
Letters addressed to Cassiopaea, Quantum Future School, Ark or Laura, become the property of Arkadiusz Jadczyk and Laura Knight-Jadczyk
Republication and re-dissemination of our copyrighted material in any manner is expressly prohibited without prior written consent.

Signs Editorials By Author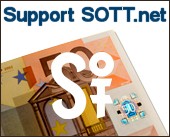 ---
Donate once - or every month!
Just click "Subscribe"!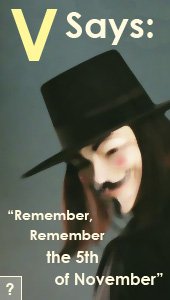 by a QFS member
Seen by over 1 BILLION people!
Books by Signs of the Times
Books by Red Pill Press