Signs of the Times for Tue, 15 Aug 2006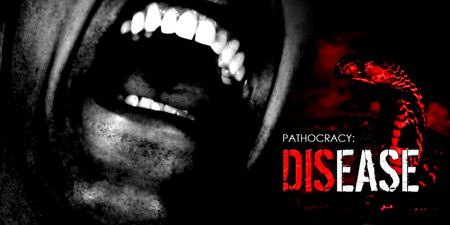 - The New Flash movie from the creators of Pentagon Strike -
NEW E-Book! The Secret History of the World

No shipping costs, No waiting, Super low price.

Read The Secret History of the World now at over 70% off the price of the printed book plus shipping.

Available now in Adobe Acrobat PDF format for instant download!

Disponible en français aussi!

[ Download your copy now! ]

Other E-Books available now:
Due to technical difficulties, anyone who signed up for the *DAILY* Signs E-mail Edition in the past two weeks was not recorded in our database. If you have signed up in the past two weeks, please sign up again, and you will begin receiving daily Signs E-mail Editions. Anyone who signed up under the "Only if the site is down" option is NOT affected.
In addition, some readers did not receive the E-mail Edition today. Fear not - normal mailings will resume tomorrow.
If you would like to receive the Signs of the Times Page in your inbox, please sign up using the form at the bottom of the left-hand column of this page!

Thank God For Non-Richochet Bullets
Joe Quinn
Signs of the Times
15/08/2006
Let me give you a little scenario to ponder:
An innocent man who offers no suggestion that he is a threat in any way, is murdered on a London train with 7 point blank shots to the head of the victim over a 30 second interval by an UK police officer with Scotland Yard's elite CO19 gun squad. In a sane world, what should happen to this officer? Reprimand? Dismissal? Jail time?


The Yugoslav Caldron: Jürgen Elsässer: "The CIA recruited and trained the jihadists"
By Silvia Cattori
In his latest book, How the Jihad Came to Europe, German journalist Jürgen Elsässer unravels the Jihadist thread. Muslim fighters recruited by the CIA to fight against the Soviets in Afghanistan were used successively in Yugoslavia and Chechnya, still supported by the CIA, but perhaps sometimes out of its control. Basing himself on diverse sources, mainly Yugoslavian, Dutch, and German, he reconstructed the development of Osama bin Laden and his lieutenants at the side of NATO in Bosnia-Herzegovinia.


Sham UN Resolution Guarantees No End To Israel's War of Illegal Aggression
by Stephen Lendman
14 August 2006
On August 11, the UN Security Council unanimously passed Resolution 1701 jointly proposed by the US and France and with all provisions in it signed off on by Israel before it was put to a vote. Neither Lebanon nor Hezbollah was afforded that same right. In a UN dominated by the world's only superpower and having to operate within the constraints it sets, only US client states are allowed that privilege. It's victims never are. Resolution 1701 was a revised version of the one the US and France first proposed on August 6 which the French then backed down on because of strong Lebanese government and Arab League opposition. The new resolution only guarantees one thing - no end to the conflict and no justice for its Lebanese victims. It doesn't even address the concurrent hostilities ongoing against the Palestinians outrageously ignoring the fact that they're raging daily with no end in sight.


Mexican Electoral Fraud Wins Round One - Round Two Now Begins
by Stephen Lendman

It was no surprise on Sunday that the Mexican Federal Electoral Institute (IFE) ruled its partial recount of about 9% of the ballots cast in the disputed presidential election held on July 2 showed ruling National Action Party (PAN) candidate still the winner. In doing so, the IFE ignored the clear evidence of election irregularities and blatant fraud uncovered by losing Party of the Democratic Revolution (PRD) candidate Andres Manuel Lopez Obrador. The IFE ignored the need for a total ballot recount Obrador justifiably demanded and instead relied on the small partial one it chose in areas of known Calderon strength making it unlikely from the start it would find enough of a change in the final tally to change the election result. Lopez Obrador aides cited evidence of overwhelming fraud in at least one-third of the polling stations and that any failure to do a recount in all of them would show clear IFE bias toward its announced winner on July 6 and would not be accepted without a concerted fight. Let the battle begin.


Bush, the Religious Right and End Times
by Rodrigue Tremblay
August 14, 2006
The New American Empire
"I think that on balance the moral influence of religion has been awful.
With or without religion, good people can behave well and bad people can do evil;
but for good people to do evil-that takes religion."

Steven Weinberg, Nobel Laureate, Physics

"A tyrant must put on the appearance of uncommon devotion to religion. Subjects are less apprehensive of illegal treatment from a ruler whom they consider god-fearing and pious."

Aristotle (384-322 BC)

Since U.S. President George W. Bush says that 'God' tells him what policies to pursue, maybe the religious side of the Israel-United States Axis should be more formally investigated. The more so since Bush has refused to answer a direct question regarding his own views about his religious allies' theory that 'God' is assumed to have a plan to end the world soon. He could have answered that such ideas originate from religious zealots and should be dismissed as hallucinations. -But he did not. What does this mean?

When religious extremists use their tax-free access to TV to openly call for a nuclear confrontation between America and Iran, and when they try to demonize the European Union by calling it "the Antichrist", it is time to ask what's going on in the U.S. -Is this wind of collective madness subsiding or getting up steam? Are the Armageddonite fanatics calling for the end of the world and the Second Coming of Christ, in an Armageddon war supposed to kill two billion people, turning the U. S. into a madhouse, where the inmates seem to be in charge?


Open Letter to Stephen Hawking
by Alexander Popoff
July, 2006
Open Letter to Stephen Hawking Open Letter to Stephen Hawking, peers, and all individuals interested in origin and evolution of our Universe, life, and intelligence, the tough future of humankind, Fermi paradox, SETI, UFOs....and why dinosaurs couldn't land on Moon 65 million years ago. Hello, In a CNN interview, June 2006, Prof. Hawking states that the encounter with alien intelligence would be more like the film "Independence Day" than "ET." OK, a lot of people agree with this notion. There is every reason to believe in this warning. Humans should know more about the benefits and dangers result of extraterrestrial contact. But there is one more reason why researchers have to dwell on the problem with alien sentient life--the true resolution of the Fermi paradox could be a key to more correct understanding of the Universe, life, and intelligence which may be orchestrated by a vector: a genome-like structure and mechanism, inherited from many preceding universes back in time. Our genes made us. The vector made the Universe, life, and us.


Pitch Black Void
Monday, August 14, 2006
Manuel Valenzuela
Freefall

The towers fell upon their own imprints, floor after floor cascading down upon the next in an avalanche of concrete, glass, steel and flesh, in the process pulverizing everything, and everybody, between them, over 200 combined stories of human ingenuity flattened in the span of seconds, their reign over gravity and the skies eviscerated, falling down to the land of mortals not with the chaos of randomness and malevolent physics but with the unexpected order and perfection of orchestration and wicked pre-planned intentions.


30,000 fill the streets around the White House
Answer
15/08/2006
[Editor's Note: Get your butts out there and support them]
More then 30,000 demonstrators filled the streets around the White House today chanting, "Stop the US-Israeli war against Lebanon and Palestine."
Have a question or comment about the Signs page? Discuss it on the Signs of the Times news forum with the Signs Team.

Some icons appearing on this site were taken from the Crystal Package by Evarldo and other packages by: Yellowicon, Fernando Albuquerque, Tabtab, Mischa McLachlan, and Rhandros Dembicki.

Remember, we need your help to collect information on what is going on in your part of the world!
Send your article suggestions to:

---
Fair Use Policy
Contact Webmaster at signs-of-the-times.org
Cassiopaean materials Copyright ©1994-2014 Arkadiusz Jadczyk and Laura Knight-Jadczyk. All rights reserved. "Cassiopaea, Cassiopaean, Cassiopaeans," is a registered trademark of Arkadiusz Jadczyk and Laura Knight-Jadczyk.
Letters addressed to Cassiopaea, Quantum Future School, Ark or Laura, become the property of Arkadiusz Jadczyk and Laura Knight-Jadczyk
Republication and re-dissemination of our copyrighted material in any manner is expressly prohibited without prior written consent.