Signs of the Times for Wed, 09 Aug 2006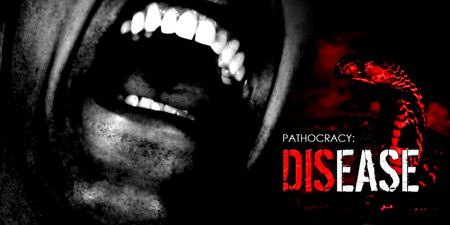 - The New Flash movie from the creators of Pentagon Strike -
NEW E-Book! The Secret History of the World

No shipping costs, No waiting, Super low price.

Read The Secret History of the World now at over 70% off the price of the printed book plus shipping.

Available now in Adobe Acrobat PDF format for instant download!

Disponible en français aussi!

[ Download your copy now! ]

Other E-Books available now:

Psychopaths Murder Children - You Pick Up The Tab
Joe Quinn
Signs of the Times
09/08/2006
Recently, Israeli Prime Minister Ehud Olmert said:
"I believe this is a war which is fought by all the Jews," the Israeli prime minister said in a conference call and webcast Monday.

'Blair, Olmert and Bush are murderers'
By George Galloway
Socialist Worker Online
August 5, 2006
"Expanding and strengthening" the onslaught against the people of Lebanon. That was Israel's response to the international outcry over the slaughter of 56 civilians, most of them children, in Qana.

And with the world's eyes turned to the increasingly savage offensive in southern Lebanon, Israel has tightened the noose of collective punishment around the Palestinians in Gaza.

Accompanying all this are the barely concealed calls in Washington for an assault on Iran and Syria.


FOX claims American consumers fund Hizbullah (with video)
Wake Up From Your Slumber
09/08/2006
These people are truly insane. FOX wants us to believe a nitwit, who comes on national tv pimping his POS book on Hizbullah (no doubt written and produced long before the war) and insisting that Hizbullah, a national resistance organization that has its hands full defending its country against a pack of rabid Zionists in the south, has time to set up shop in the US to swindle American consumers by selling fake baby formula and fake viagra? They must be on crack.


The New Middle East: Be careful what you wish for, you might actually get it.
By Hesham Tillawi,PhD
tillawi@currentissues.tv
www.currentissues.tv
"What we're seeing here, in a sense, is the growing -- the birth pangs of a new Middle East and whatever we do we have to be certain that we're pushing forward to the new Middle East not going back to the old one." Condoleezza Rice in a Press Conference on July 21, 2006.

Madam Secretary, one question please: Will your country claim the newborn if it happens to be the wrong color?

I remember reading about the new Middle East in a document written back in 1996 called A Clean Break:A New Strategy for Securing the Real (ACB) . It was authored by a group of policy advisors to Israel. Subsequently, nearly all members ascended to influential policy making positions within US government, media, and academic circles and were instrumental in taking the US to war against Iraq under false pretenses. Many of the ACB policies, such as toppling the government of Iraq, are now in full implementation and present new challenges to the global community. The ACB contained six pages of policy recommendations for then Israeli Prime Minister Benjamin Netanyahu. The authors of this policy paper included Richard Perle, James Colbert, Charles Fairbanks, Douglas Feith, Robert Loewenberg, David Wurmser, and Meyrav Wurmser amongst others, who became known as the Neo-conservatives or Neocons for short.


Into the Valley of Death: "Israel Has Made Itself the Least Safe Place in the World for a Jew to Live"
By TIM LLEWELLYN
August 8, 2006
CounterPunch
"I am in blood
stepp'd in so far that,
should I wade no more,
returning were as tedious
as go o'er."

Macbeth

Israel's capacity to shed Arab blood has remained undiminished since its creation, winning it territory but no real friends or security and promising it a violent and unrewarding existence. One main lesson of the past three weeks---the first Middle East conflict fought on Israeli rather than Arab lands---is that Israel's aggression can no longer be conducted with impunity.

Have a question or comment about the Signs page? Discuss it on the Signs of the Times news forum with the Signs Team.

Some icons appearing on this site were taken from the Crystal Package by Evarldo and other packages by: Yellowicon, Fernando Albuquerque, Tabtab, Mischa McLachlan, and Rhandros Dembicki.

Remember, we need your help to collect information on what is going on in your part of the world!
Send your article suggestions to:

---
Fair Use Policy
Contact Webmaster at signs-of-the-times.org
Cassiopaean materials Copyright ©1994-2014 Arkadiusz Jadczyk and Laura Knight-Jadczyk. All rights reserved. "Cassiopaea, Cassiopaean, Cassiopaeans," is a registered trademark of Arkadiusz Jadczyk and Laura Knight-Jadczyk.
Letters addressed to Cassiopaea, Quantum Future School, Ark or Laura, become the property of Arkadiusz Jadczyk and Laura Knight-Jadczyk
Republication and re-dissemination of our copyrighted material in any manner is expressly prohibited without prior written consent.

Signs Editorials By Author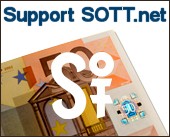 ---
Donate once - or every month!
Just click "Subscribe"!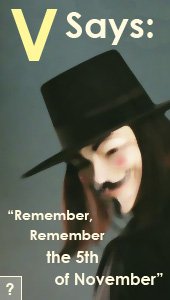 by a QFS member
Seen by over 1 BILLION people!
Books by Signs of the Times
Books by Red Pill Press