Signs of the Times for Fri, 07 Jul 2006
New Signs of the Times Podcast!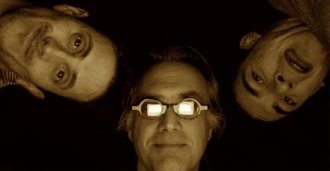 Welcome to the Signs of the Times Podcast with editors (from left to right) Joe Quinn, Henry See, and Scott Ogrin.
A look back at developments around the world in the last year by the editors of Signs of the Times. In Part 1, we look at changes in Britain since the Tube bombings one year ago, the open warfare against the Palestinians in the Occupied Territories waged by Israel, and the continuing resistance of the Iraqi people against the US invader in Iraq. Like the proverbial frog in boiling water, the heat is being turned up one degree at a time. How close are we to being cooked?

- Click on the title of each podcast below for more information or to download and save the file. -
- Click the play button to stream a podcast from your browser -

London Bombings - The Facts Speak For Themselves
Joe Quinn
Signs of the Times
07/07/2006
One year ago, on the morning of July 7th 2005, someone detonated four carefully placed bombs in London. Three exploded on London underground trains within 50 seconds of each other at 8.50 am, the first on the sub-surface eastbound Circle Line, the second on the sub-surface westbound Circle Line, a third on the deep-level underground southbound Piccadilly Line. A fourth bomb exploded almost an hour later at 9.47 am on the upper deck of a double decker bus in Tavistock Square. Fifty two innocent British civilians were killed, many of whom had already become seriously disenchanted with the Blair government as evidenced by the massive voter turnaway from the Labour party in the British general elections of March 2005...


The Revolution Will Not Be Televised
By Kim Bartley and Donnacha O'Briain
Their film records what was probably history's shortest-lived coup d'état. It's a unique document about political muscle and an extraordinary portrait of the man The Wall Street Journal credits with making Venezuela "Washington's biggest Latin American headache after the old standby, Cuba."

Chavez, elected president of Venezuela in 1988, is a colorful folk hero, beloved by his nation's working class and a tough-as-nails, quixotic opponent to the power structure that would see him deposed. Two independent filmmakers were inside the presidential palace on April 11, 2002, when he was forcibly removed from office [in an apparently CIA-sponsored coup]. They were also present 48 hours later when, remarkably, he returned to power amid cheering aides.

Running Time: 1 Hour 15 Minutes

[Click here to watch]


What would Mark Twain say?
by Terry Ballard
www.opednews.com
July 6, 2006
For the past decade or so it has been my privilege to be a member of an online discussion devoted to Mark Twain. Most of the time it is a seamless mix of distinguished Twain scholars (including many of the people you saw in the Ken Burns special) and people who simply love Twain's work. Twice in the past 3 years this mix has broken down badly over the issue of the War in Iraq. There is a division here - not of Republican vs. Democrat, but of how these people look at Twain. Group A believes that he was a great author who is worth studying for his art and for his sharp comments on 19th century America. A second group looks at what is going on in the world and keeps hearing the voice of Twain, who authored some of the most incendiary anti-war texts in human history. For those of us on the B team, Twain is talking to us every day and he's fighting mad.

Have a question or comment about the Signs page? Discuss it on the Signs of the Times news forum with the Signs Team.

Some icons appearing on this site were taken from the Crystal Package by Evarldo and other packages by: Yellowicon, Fernando Albuquerque, Tabtab, Mischa McLachlan, and Rhandros Dembicki.

Remember, we need your help to collect information on what is going on in your part of the world!
Send your article suggestions to:

---
Fair Use Policy
Contact Webmaster at signs-of-the-times.org
Cassiopaean materials Copyright ©1994-2014 Arkadiusz Jadczyk and Laura Knight-Jadczyk. All rights reserved. "Cassiopaea, Cassiopaean, Cassiopaeans," is a registered trademark of Arkadiusz Jadczyk and Laura Knight-Jadczyk.
Letters addressed to Cassiopaea, Quantum Future School, Ark or Laura, become the property of Arkadiusz Jadczyk and Laura Knight-Jadczyk
Republication and re-dissemination of our copyrighted material in any manner is expressly prohibited without prior written consent.

Signs Editorials By Author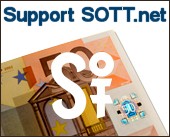 ---
Donate once - or every month!
Just click "Subscribe"!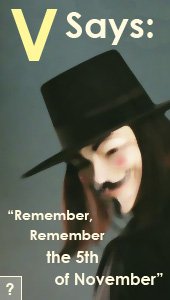 by a QFS member
Seen by over 1 BILLION people!
Books by Signs of the Times
Books by Red Pill Press