Signs of the Times for Wed, 05 Jul 2006

Ehud Olmert's Ties to 9/11
ChristopherBollyn
Date: Sunday, 18 June 2006
The first two months of Ehud Olmert's term as Israel's prime minister have been described as "the bloodiest, deadliest and the most criminal period of the 58-year-old state of Israel." Although the controlled press overlooks the new Israeli leader's crimes, Olmert's ties to the convicted Israeli criminal who controlled airport security at Boston airport on 9/11 cannot be ignored.

Although Zionism is probably the most potent force influencing U.S. politics, it is safe to say that it remains a political philosophy woefully misunderstood by the majority of the U.S. population. Although President George W. Bush and his war cabinet are clearly Zionists advancing the Zionist agenda, an agenda which is promoted and supported by nearly every member of Congress, Zionism and its bloody history are subjects which most Americans know virtually nothing about.


Bombs Bursting in Air
By Cindy Sheehan
Information Clearing House
07/04/06
The rockets red glare,
Bombs bursting in air,
Gave proof through the night
That our flag was still there.
Oh, say does that Star spangled banner yet wave,
O'er the land of the free,
And the home of the brave.

The star spangled banner has been in the news quite a lot lately. Some "courageous" Senators, including one of my own, Dianne Feinstein and everyone's favorite left-wing liberal, Hillary Clinton, bravely stuck their necks out to support an amendment that would make it illegal to burn the flag of the USA under certain circumstances.

Heaven forbid one of these pussillanimous public servants introduce, or even support a bill, that would call for an immediate end to the occupation of Iraq...or to even require that the President set a timeline for the withdrawal of our troops from a deadly quagmire of an occupation while they are handing him more money to wage the war crime in Iraq. As our nation's children are trying to only survive in the worst of circumstances, and by surviving are committing reprehensible atrocities on an innocent population which (especially in Ramadi right now) is having bombs burst in air all around them, that our Senate would even consider taking away first amendment rights from Americans is wretchedly ironic. Call me naïve, but I always thought that we elected our representatives to protect our rights, not take them away from us.


Patriotism & The Fourth of July
By Howard Zinn
zmag
07/04/06
In celebration of the 4th of July there will be many speeches about the young people who "died for their country." Let's be honest about war. Those who gave their lives did not die for their country, as they were led to believe but for their government. The distinction between country and government is at the heart of the Declaration of Independence, which will be referred to again and again on July 4, but without attention to its meaning.

Have a question or comment about the Signs page? Discuss it on the Signs of the Times news forum with the Signs Team.

Some icons appearing on this site were taken from the Crystal Package by Evarldo and other packages by: Yellowicon, Fernando Albuquerque, Tabtab, Mischa McLachlan, and Rhandros Dembicki.

Remember, we need your help to collect information on what is going on in your part of the world!
Send your article suggestions to:

---
Fair Use Policy
Contact Webmaster at signs-of-the-times.org
Cassiopaean materials Copyright ©1994-2014 Arkadiusz Jadczyk and Laura Knight-Jadczyk. All rights reserved. "Cassiopaea, Cassiopaean, Cassiopaeans," is a registered trademark of Arkadiusz Jadczyk and Laura Knight-Jadczyk.
Letters addressed to Cassiopaea, Quantum Future School, Ark or Laura, become the property of Arkadiusz Jadczyk and Laura Knight-Jadczyk
Republication and re-dissemination of our copyrighted material in any manner is expressly prohibited without prior written consent.

Signs Editorials By Author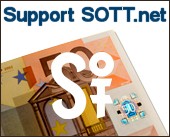 ---
Donate once - or every month!
Just click "Subscribe"!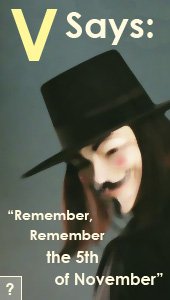 by a QFS member
Seen by over 1 BILLION people!
Books by Signs of the Times
Books by Red Pill Press