Signs of the Times for Thu, 15 Jun 2006

Where Is The Voice Of Sanity
By Paul Levy
Information Clearing House
06/13/06
A little while ago I ran into a friend I hadn't seen for awhile. He asked me what I had been up to. I told him that I was writing a book about the collective psychosis that was wreaking havoc on our planet. He asked me what made me think there was a collective psychosis going on. His question left me speechless, literally not knowing what to say. What made him think that there wasn't a collective psychosis, I wondered. You could look in any direction and find endless examples which proved that our species has gone out of our minds. There was so much overwhelming evidence for the collective psychosis that I didn't even know where to start. To see our collective madness, all we have to do is simply look at what we're doing to each other, not to mention the very planet we depend upon for our very survival. We seem to have gone so crazy that many people haven't even noticed, as our madness has become normalized, which is just further proof of our collective psychosis.

Where is the voice of the psychiatric establishment in pointing out the obvious situation: not only that our leader is mad, but that Bush's madness is a reflection of the fact that we, as a species, have fallen into a collective psychosis?


The Flag of the Corporate States of America
By Charles Sullivan
Information Clearing House
06/14/06
This, I know, is bound to be an unpopular essay that is likely to incite intense emotions and harsh accusations against me. Yet I feel compelled to express my thoughts on the matter in part because the commercial media does not allow dissenting views to be heard. Also, the majority of my fellow citizens have been drinking the mind altering kool-aide that distorts reality into fabulous forms that bears little resemblance to reality. Added to the formula is the fact that so many of us choose to live in denial rather than face the haunting specter of American history that might prove too disturbing for us to acknowledge.


Bush, scripted and unscripted
Thursday June 15, 2006
The Guardian
A selection of quotes, scripted and unscripted, that issued from the mouth of the "great liberator" over the past 5 years. Read them, and realise that the domestic and foreign policies of modern day America are clearly not being dictated by a commander in chief who can barely string a coherent sentence together on his own.

So who really runs America?...

Have a question or comment about the Signs page? Discuss it on the Signs of the Times news forum with the Signs Team.

Some icons appearing on this site were taken from the Crystal Package by Evarldo and other packages by: Yellowicon, Fernando Albuquerque, Tabtab, Mischa McLachlan, and Rhandros Dembicki.

Remember, we need your help to collect information on what is going on in your part of the world!
Send your article suggestions to:

---
Fair Use Policy
Contact Webmaster at signs-of-the-times.org
Cassiopaean materials Copyright ©1994-2014 Arkadiusz Jadczyk and Laura Knight-Jadczyk. All rights reserved. "Cassiopaea, Cassiopaean, Cassiopaeans," is a registered trademark of Arkadiusz Jadczyk and Laura Knight-Jadczyk.
Letters addressed to Cassiopaea, Quantum Future School, Ark or Laura, become the property of Arkadiusz Jadczyk and Laura Knight-Jadczyk
Republication and re-dissemination of our copyrighted material in any manner is expressly prohibited without prior written consent.

Signs Editorials By Author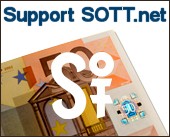 ---
Donate once - or every month!
Just click "Subscribe"!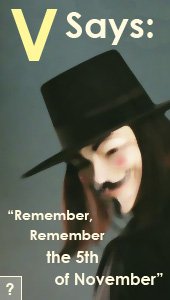 by a QFS member
Seen by over 1 BILLION people!
Books by Signs of the Times
Books by Red Pill Press