Signs of the Times for Tue, 06 Jun 2006

Jeff Rense Retains Lawyer, Uses Coercion and Intimidation
by Lisa Guliani
WingTV.net
June 5, 2006
After the publication of an article that I wrote for WING TV entitled Jeff Rense: A Reinvention of What?, we now have official confirmation that Jeff Rense has retained the services of a lawyer who is resorting to coercion and intimidation tactics in trying to pressure Patricia Smullin (owner of KOBI-TV in Oregon) into reversing herself by signing a pre-scripted statement in order to avoid a potential "defamation lawsuit."

Sheehan: From My Lai to Haditha
By Cindy Sheehan
Information Clearing House
06/04/06
This is the most difficult article that I have ever had to write, but I have to write it anyway, unfortunately.

I, and just about anyone and everyone who criticizes George Bush and this war are accused of "not supporting the troops." Since my son, Casey, was killed in Iraq because of lies and to actually make that country safe for our corporate interests, I have been saying the only way we can support our troops at this point is to get them the hell out of this illegal and immoral war.

The massacre in Haditha on November, 19, 2005, is just another way to underscore the fact that our troops are being turned into war criminals in what one article called: "The Worst War Crime of the Iraq War." (Sydney Morning Herald; May 28 , 2006). In a stunning display of shameless hypocrisy George Bush said of the (not uncommon) butchering of innocent civilians in Haditha:

"Our troops have been trained on core values throughout their training, but obviously there was an incident that took place in Iraq,"

Bush also said this following a meeting of his cabinet: the world will see a "full and complete" investigation.


Bringing Up Hitler
by Jay Daverth
OpEdNews.com
June 4, 2006
I, for one, am awfully tired of the right wing's lips dripping with feigned outrage whenever somebody trots out the Hitler analogy against Bush's constitutional-[destruction] du jour. The essence of these tirades always boil down to an outright dismissal of a supposedly irresponsible and patently false comparison to the worst human transgression in modern history. These people make me want to scratch my own eyes out. Has Bush exterminated 6 million Jews? No, of course not. Not yet at least. But to summarily dismiss such criticism on the grounds that he hasn't yet reached Hitler's horrific apex is to engage in the worst form of willful denial.

Have a question or comment about the Signs page? Discuss it on the Signs of the Times news forum with the Signs Team.

Some icons appearing on this site were taken from the Crystal Package by Evarldo and other packages by: Yellowicon, Fernando Albuquerque, Tabtab, Mischa McLachlan, and Rhandros Dembicki.

Remember, we need your help to collect information on what is going on in your part of the world!
Send your article suggestions to:

---
Fair Use Policy
Contact Webmaster at signs-of-the-times.org
Cassiopaean materials Copyright ©1994-2014 Arkadiusz Jadczyk and Laura Knight-Jadczyk. All rights reserved. "Cassiopaea, Cassiopaean, Cassiopaeans," is a registered trademark of Arkadiusz Jadczyk and Laura Knight-Jadczyk.
Letters addressed to Cassiopaea, Quantum Future School, Ark or Laura, become the property of Arkadiusz Jadczyk and Laura Knight-Jadczyk
Republication and re-dissemination of our copyrighted material in any manner is expressly prohibited without prior written consent.

Signs Editorials By Author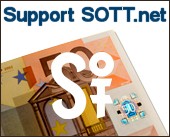 ---
Donate once - or every month!
Just click "Subscribe"!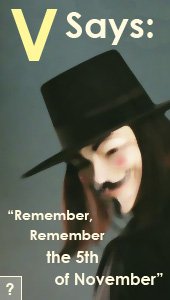 by a QFS member
Seen by over 1 BILLION people!
Books by Signs of the Times
Books by Red Pill Press