Signs of the Times for Tue, 30 May 2006

Making Sense of Political Complexity
Laura Knight-Jadczyk
Signs of the Times
30 May 2006
Looking out over the sorry state of our world, it isn't easy to make sense of what is going on. There are so many factors at play, so many levels of play and deception and manipulation with very few of the players having a complete overview of the ultimate plan. This complexity allows everyone to become a pawn: you'll hear one say that the Iraq war was about oil, another will say it was to advance Israel, another that it was to move in on the French and Russians. Each of these explanations have a kernel of truth to it because there were groups involved who did have these interests, and many more. But the entire situation cannot be understood as the expression of a single issue unless and until the real underlying cause is identified, the one that serves as context for the others, that is capable of subsuming them all within it.


Is The Mossad Planning To Carry Out An Attack At the World Cup?
Joe Quinn
Signs of the Times
30/05/2006
About a week ago, I started to wonder why those governments with most to gain from the "war on terror" - American, British and Israeli - had not been making a lot of noise (via their media lackeys) about the "very real possibility of a terrorist attack at the World Cup" which is scheduled to kick off in Germany on June 10th...


The Evil Within
By PAUL CRAIG ROBERTS
May 27-29, 2006
Is the Bush regime a sponsor of state terrorism?

A powerful case can be made that it is.

In the past three years the Bush Regime has murdered tens of thousands of Iraqi civilians and an unknown number of Afghan ones.

US Marines, our finest and proudest military force, are under criminal investigation for breaking into Iraqi homes and murdering entire families. In an unprecedented event, General Michael Hagee, the Marine Corps commandant, has found it necessary to fly to Iraq to tell our best trained troops to stop murdering civilians.


The Threat of Depleted Uranium Exposure - It's Real, Deadly and Covered up by the Pentagon and VA
by Stephen Lendman
The Pentagon must surely believe the old but very foolish saying that what you don't know won't hurt you. To prove it they nearly always go to great lengths to conceal what they do know so we won't find out. That's especially true when what they know is bad news or hazardous to our health or that of our troops. That's certainly the case regarding the real and deadly threat from exposure to the toxic effects of depleted uranium (DU) poisoning. The public has precious little information about this crucial issue because it's been willfully and deliberately suppressed to conceal just how potentially great and irreversible a threat it is.

Have a question or comment about the Signs page? Discuss it on the Signs of the Times news forum with the Signs Team.

Some icons appearing on this site were taken from the Crystal Package by Evarldo and other packages by: Yellowicon, Fernando Albuquerque, Tabtab, Mischa McLachlan, and Rhandros Dembicki.

Remember, we need your help to collect information on what is going on in your part of the world!
Send your article suggestions to:

---
Fair Use Policy
Contact Webmaster at signs-of-the-times.org
Cassiopaean materials Copyright ©1994-2014 Arkadiusz Jadczyk and Laura Knight-Jadczyk. All rights reserved. "Cassiopaea, Cassiopaean, Cassiopaeans," is a registered trademark of Arkadiusz Jadczyk and Laura Knight-Jadczyk.
Letters addressed to Cassiopaea, Quantum Future School, Ark or Laura, become the property of Arkadiusz Jadczyk and Laura Knight-Jadczyk
Republication and re-dissemination of our copyrighted material in any manner is expressly prohibited without prior written consent.

Signs Editorials By Author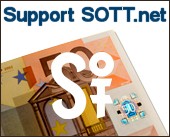 ---
Donate once - or every month!
Just click "Subscribe"!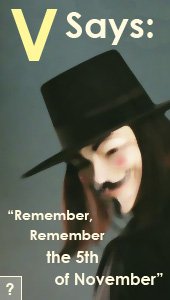 by a QFS member
Seen by over 1 BILLION people!
Books by Signs of the Times
Books by Red Pill Press