Signs of the Times for Wed, 10 May 2006

Full Text : The President of Iran's Letter To President Bush
Signs of the Times
Translated by Le Monde
05/09/06
Mr George Bush,

President of the United States of America

For sometime now I have been thinking, how one can justify the undeniable contradictions that exist in the international arena - which are being constantly debated, especially in political forums and amongst university students. Many questions remain unanswered. These have prompted me to discuss some of the contradictions and questions, in the hopes that it might bring about an opportunity to redress them.


Ahmadinejad Sends a Futile Letter
Kurt Nimmo
May 9, 2006
Iran's president Ahmadinejad never said Israel should be "wiped off the map," although Shimon Peres did say "the president of Iran should remember that Iran can also be wiped off the map."


Book Review: The Case Against Israel
Raymond Deane
The Electronic Intifada
9 May 2006
Neumann calls for the US to change sides (and support Arab Middle East nations), and itemises the obvious benefits that would accrue from such a U-turn:

"It would instantly gain the warm friendship of Arab oil producers and obtain far more valuable allies in the war on terror: not only the governments of the entire Muslim world, but a good portion of the Muslim fundamentalist movement! The war on terror, which seems so unwinnable, might well be won at nominal cost, and quickly... Perhaps most important, switching sides would revitalize America's foundering efforts at non-proliferation."


Life in the Bush Economy: Fat, Drunk and Broke
By Paul Craig Roberts
05/08/06
A Nation of Waitresses and Bartenders

In 2005 the US had a current account deficit in excess of $800 billion. That means Americans consumed $800 billion more goods and services than they produced. A significant percentage of this figure is offshore production by US companies for American markets.

The US current account deficit as a percent of Gross Domestic Product is unprecedented. As more jobs and manufacturing are moved offshore, Americans become more dependent on foreign made goods. This year the deficit could reach $1 trillion.

The US pays its current account deficit by giving up ownership of its existing assets or wealth. Foreigners don't simply hold the $800 billion in cash. They use it to acquire US equities, real estate, bonds, and entire companies.

Have a question or comment about the Signs page? Discuss it on the Signs of the Times news forum with the Signs Team.

Some icons appearing on this site were taken from the Crystal Package by Evarldo and other packages by: Yellowicon, Fernando Albuquerque, Tabtab, Mischa McLachlan, and Rhandros Dembicki.

Remember, we need your help to collect information on what is going on in your part of the world!
Send your article suggestions to:

---
Fair Use Policy
Contact Webmaster at signs-of-the-times.org
Cassiopaean materials Copyright ©1994-2014 Arkadiusz Jadczyk and Laura Knight-Jadczyk. All rights reserved. "Cassiopaea, Cassiopaean, Cassiopaeans," is a registered trademark of Arkadiusz Jadczyk and Laura Knight-Jadczyk.
Letters addressed to Cassiopaea, Quantum Future School, Ark or Laura, become the property of Arkadiusz Jadczyk and Laura Knight-Jadczyk
Republication and re-dissemination of our copyrighted material in any manner is expressly prohibited without prior written consent.

Signs Editorials By Author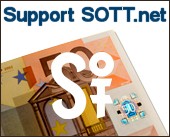 ---
Donate once - or every month!
Just click "Subscribe"!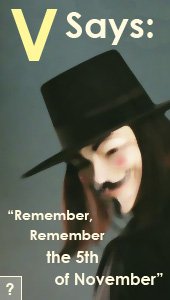 by a QFS member
Seen by over 1 BILLION people!
Books by Signs of the Times
Books by Red Pill Press