Signs of the Times for Tue, 18 Apr 2006

More Thoughts on the French Demonstrations
Henry See
Signs of the Times
April 18, 2006
With each day, more and more people living in the western democracies are awakening to the fact that their politicians and civil servants do not represent the real interests of the ordinary citizen, if so broad a generalisation may be permitted. In the photos taken in the halls of power, we see row after row of white men in suits. In the US, minorities are sorely underrepresented, and women, well, it is a joke to think women have made any progress. In France, the "leaders" are groomed in a series of elite schools where they learn the ropes and earn the privilege of addressing each other with the familiar "tu". In the US, the mere admittance into an Ivy league school, regardless of your academic achievements, assures the power-hungry are part of the club. The situation is the same no matter where you look.


Civilized Ways to the Geopolitical Future
April 17, 2006
by Rodrigue Tremblay
How to have peace and order among independent and sovereign nations in an economically globalized modern world, without having the hydra of imperialism and colonialism resurface from past centuries? That is the international challenge of the 21st Century. In fact, this has been the challenge since the Peace of Westphalia, signed after the 30-year long religious war, on October 24, 1648.


As Elections Loom, Venezuela's Opposition Won't Commit to Participation
By Eric Wingerter
Apr 14, 2006, 16:17

Last Thursday the New York Times ran a remarkable profile of the Venezuelan opposition. Titled "Rifts Plague Anti-Chavez Venezuelans," [1] Times reporter Juan Forero details the chaos that marks Venezuelan opposition parties in the run-up to the this year's presidential elections. Significantly, these rifts are not ideological in nature -- precious little of the discussion centers on values, ideas or agendas. The split within the anti-Chavez faction involves whether or not they will participate in elections at all. Having controlled all aspects of Venezuelan political life for generations before President Chavez was elected in 1998, the traditional parties are fighting over whether they will commit to democracy.


Capitol Hill Blue Bites Back
Sunday April 16th 2006, 6:57 pm
Kurt Nimmo
Another Day in the Empire
Teresa Hampton, editor of Capitol Hill Blue, has responded to my criticism of Doug Thompson for his characterization of people interested in nine eleven truth as fools, lemmings, scam artists, and other not so nice names (a link to this article no longer exists). Ms. Hampton seems to believe I am lining my pockets here via Pay Pal donation button (less obtrusive than numerous flashing banner ads courtesy of multinational corporations) while Thompson gives ad money to charity. I am roundly chastised for not reading the Capitol Hill Blue FAQ on such things. Ms. Hampton calls this shoddy journalism, or a "mouth" with a "modem."

Have a question or comment about the Signs page? Discuss it on the Signs of the Times news forum with the Signs Team.

Some icons appearing on this site were taken from the Crystal Package by Evarldo and other packages by: Yellowicon, Fernando Albuquerque, Tabtab, Mischa McLachlan, and Rhandros Dembicki.

Remember, we need your help to collect information on what is going on in your part of the world!
Send your article suggestions to:

---
Fair Use Policy
Contact Webmaster at signs-of-the-times.org
Cassiopaean materials Copyright ©1994-2014 Arkadiusz Jadczyk and Laura Knight-Jadczyk. All rights reserved. "Cassiopaea, Cassiopaean, Cassiopaeans," is a registered trademark of Arkadiusz Jadczyk and Laura Knight-Jadczyk.
Letters addressed to Cassiopaea, Quantum Future School, Ark or Laura, become the property of Arkadiusz Jadczyk and Laura Knight-Jadczyk
Republication and re-dissemination of our copyrighted material in any manner is expressly prohibited without prior written consent.

Signs Editorials By Author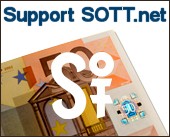 ---
Donate once - or every month!
Just click "Subscribe"!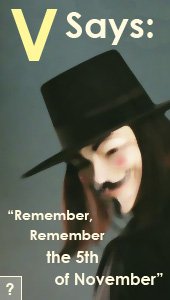 by a QFS member
Seen by over 1 BILLION people!
Books by Signs of the Times
Books by Red Pill Press