Signs of the Times for Thu, 13 Apr 2006

Meaningful Consequences Equals Dead Iranians
Kurt Nimmo
kurtnimmo.com
Now that John Mearsheimer of the University of Chicago and Stephen Walt, academic dean of Harvard's Kennedy School of Government, have been effectively marginalized and portrayed as raving anti-Semites by the corporate media for their lukewarm assessment of AIPAC and the Straussian neocons as Israel Firsters, the road ahead, leading to shock and awe against the people of Iran, is wide open.


Will I live long enough to finally hear the truth?
by Ian Q McTafferty
Hmmm. I wonder. I'm 42 now, male, not overly stressful job. Let's figure I make it to 70. So that's approximately 30 years. Guliani has apparently "sealed" his "papers" for 25 years. (Can he do that?) So it might be a close shave . . .

For the purposes of this essay, let us go on the assumption that there is MUCH more to the events of September 11th of 2001 then our current administration and the so-called "bipartisan" 911 commission has told us commoners.

Let us also assume that at least one of the deaths of either Missouri governor and Senate candidate Mel Carnahan and his son, et al (October 16, 2000 - private plane crash) or U.S. Senator Paul Wellstone and his family, et al (October 25, 2002 - private plane crash) were suspicious, having occurred 3 weeks prior and 11 days prior, respectively, to the elections in which they were candidates.

Let us further assume that the death - "suicide" - of Ray Lemme of the Florida Inspector General's Office on July 1, 2003 - conveniently occurring in a motel just inside the next-door state of Georgia where autopsies are not mandated in such circumstances - is also suspicious. (Thanx Brad! - http://www.bradblog.com/archives/00001243.htm careful of the pics folks - truly not for the faint of stomach.)


JFK and 9/11
by Jon Korein
There seems to be a strong feeling on the left that, somehow, 9/11 is irrelevant. That to focus on it distracts from "real" issues such as Iraq and domestic spying. Again, almost to minimize the importance of 9/11, treat it as bygone history, and concentrate only on the misuse of the event by the administration.

There are a number of problems with this approach. It leaves in place the people that did it, and the mechanisms used for covering it up. It leaves in place the use of the "war on terror" as justification for the current administration's abuses, and allows the 9/11 rallying cry to continued to be used, and often accepted, to justify these abuses. And it leaves open the very distinct possibility that this kind of attack will be used again to justify further abuses.

Have a question or comment about the Signs page? Discuss it on the Signs of the Times news forum with the Signs Team.

Some icons appearing on this site were taken from the Crystal Package by Evarldo and other packages by: Yellowicon, Fernando Albuquerque, Tabtab, Mischa McLachlan, and Rhandros Dembicki.

Remember, we need your help to collect information on what is going on in your part of the world!
Send your article suggestions to:

---
Fair Use Policy
Contact Webmaster at signs-of-the-times.org
Cassiopaean materials Copyright ©1994-2014 Arkadiusz Jadczyk and Laura Knight-Jadczyk. All rights reserved. "Cassiopaea, Cassiopaean, Cassiopaeans," is a registered trademark of Arkadiusz Jadczyk and Laura Knight-Jadczyk.
Letters addressed to Cassiopaea, Quantum Future School, Ark or Laura, become the property of Arkadiusz Jadczyk and Laura Knight-Jadczyk
Republication and re-dissemination of our copyrighted material in any manner is expressly prohibited without prior written consent.

Signs Editorials By Author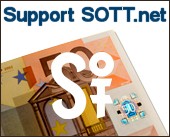 ---
Donate once - or every month!
Just click "Subscribe"!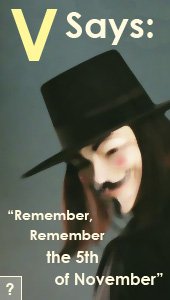 by a QFS member
Seen by over 1 BILLION people!
Books by Signs of the Times
Books by Red Pill Press