Signs of the Times for Wed, 12 Apr 2006
An Environmental 9/11
By Mathew K. Kiel
9 April, 2006
Signs of the Times
Most Americans now live downwind or downwater, no matter in how seemingly rural, remote and pristine an environment, from a major source of toxic levels of air and/or water pollution that is directly and adversely affecting their physical health. These pollution levels were nowhere near so life threatening just a bit more than five short years ago, back when the EPA was still alive, well, and enforcing the clean air and clean water standards. But over five years of deliberately unleashing almost unrestrained environmental pollution from all sources have rendered almost every last square mile of the continental U.S. a hazardous wasteland filled with toxic particulates, vapors and soups.


Iran Can Now Make glowing Mickey Mouse Watches
Juan Cole
Wednesday, April 12, 2006
- Bush and Ahmadinejad could be working together toward the Perfect Storm.-

Despite all the sloppy and inaccurate headlines about Iran "going nuclear," the fact is that all President Mahmoud Ahmadinejad said on Tuesday was that it had enriched uranium to a measely 3.5 percent, using a bank of 180 centrifuges hooked up so that they "cascade."


A Markerless Grave in Vacaville
By Cindy Sheehan
t r u t h o u t
04/11/06
I am so tired of the Rovian, heartless, and ignorant smear machine attacking me and my family at every turn of my back.

The latest abomination in their scrutiny of my life is the fact that Casey has no "tombstone." As if it were anybody's business but Casey's family. I am sure every last person who has a problem with this has buried a child and they know what we are going through.

I am being smeared because I have a new car and I have "blown" through "$250,000.00" dollars of Casey's insurance money. I am sure that they have ready access to my bank accounts, too. I know I am writing this to compassionate people who would rather focus on an administration who lies, tortures, kills innocent people using conventional and chemical weapons, spies on its citizens without due process, and is treacherous in outing a CIA operative for petty high school-like revenge, thereby endangering her, her family, and her fellow CIA agents.

If it weren't for these criminals, my son wouldn't need a tombstone.



Have a question or comment about the Signs page? Discuss it on the Signs of the Times news forum with the Signs Team.

Some icons appearing on this site were taken from the Crystal Package by Evarldo and other packages by: Yellowicon, Fernando Albuquerque, Tabtab, Mischa McLachlan, and Rhandros Dembicki.

Remember, we need your help to collect information on what is going on in your part of the world!
Send your article suggestions to:

---
Fair Use Policy
Contact Webmaster at signs-of-the-times.org
Cassiopaean materials Copyright ©1994-2014 Arkadiusz Jadczyk and Laura Knight-Jadczyk. All rights reserved. "Cassiopaea, Cassiopaean, Cassiopaeans," is a registered trademark of Arkadiusz Jadczyk and Laura Knight-Jadczyk.
Letters addressed to Cassiopaea, Quantum Future School, Ark or Laura, become the property of Arkadiusz Jadczyk and Laura Knight-Jadczyk
Republication and re-dissemination of our copyrighted material in any manner is expressly prohibited without prior written consent.

Signs Editorials By Author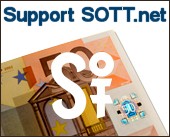 ---
Donate once - or every month!
Just click "Subscribe"!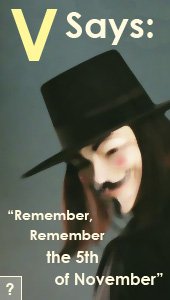 by a QFS member
Seen by over 1 BILLION people!
Books by Signs of the Times
Books by Red Pill Press