Signs of the Times for Mon, 13 Feb 2006

The Real Enemy and What YOU Can Do
Laura Knight-Jadczyk
Last week I wrote an editorial to kick off our Semi-annual Fundraiser. In that editorial I quoted a popular political action group's fund-raising report that informs us that, from 6,613 contributors, they were able to raise $389,900 in a single DAY. That averages out to $58.00 per person. Not a big expenditure for everyone, but the total is what is amazing. That total is a result of the large base of supporters they have which they have as a result of early advertising and very public and prominent activities where they make a big splash but actually accomplish zilch. They added that "This generosity gives us a great deal of hope." I, on the other hand, did not express much hope at all that pursuing change via political action within the existing system would accomplish a thing.


More Evidence Nuking Iran is on Schedule
Kurt Nimmo 12 February 2006
As former CIA intelligence analyst Philip Giraldi told the American Conservative last July, the United States plans to nuke the be-jesus out of Iran. "The Pentagon, acting under instructions from Vice President Dick Cheney's office, has tasked the United States Strategic Command (STRATCOM) with drawing up a contingency plan to be employed in response to another 9/11-type terrorist attack on the United States. The plan includes a large-scale air assault on Iran employing both conventional and tactical nuclear weapons."


Signs Economic Commentary
Donald Hunt Signs of the Times February 13, 2006
With gold down substantially, oil down even more and the dollar up a bit against the euro, it looks like a good week for the imperial economy.


What Can You Do?
Signs of the Times and Cassiopaea
We get many emails from readers asking what they can do. They see the dire situation facing the United States and feel helpless. Many say that before finding our site, they wondered if they were crazy or if they were the only one that saw what was happening to their country. If you have benefited from our work, then there is likely to be someone else out there who could, too. But how do we reach them?

Have a question or comment about the Signs page? Discuss it on the Signs of the Times news forum with the Signs Team.

Some icons appearing on this site were taken from the Crystal Package by Evarldo and other packages by: Yellowicon, Fernando Albuquerque, Tabtab, Mischa McLachlan, and Rhandros Dembicki.

Remember, we need your help to collect information on what is going on in your part of the world!
Send your article suggestions to:

---
Fair Use Policy
Contact Webmaster at signs-of-the-times.org
Cassiopaean materials Copyright ©1994-2014 Arkadiusz Jadczyk and Laura Knight-Jadczyk. All rights reserved. "Cassiopaea, Cassiopaean, Cassiopaeans," is a registered trademark of Arkadiusz Jadczyk and Laura Knight-Jadczyk.
Letters addressed to Cassiopaea, Quantum Future School, Ark or Laura, become the property of Arkadiusz Jadczyk and Laura Knight-Jadczyk
Republication and re-dissemination of our copyrighted material in any manner is expressly prohibited without prior written consent.

Signs Editorials By Author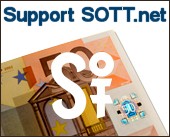 ---
Donate once - or every month!
Just click "Subscribe"!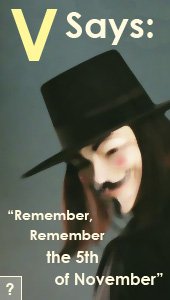 by a QFS member
Seen by over 1 BILLION people!
Books by Signs of the Times
Books by Red Pill Press