Signs of the Times for Mon, 24 Jul 2006
Signs Editorial:
A View From The Southern Lebanese City of Sidon
MK
Signs of the Times
24/07/2006
Signs of the Times correspondent MK shares his first hand account of life in the Southern Lebanese city of Sidon, currently being bombed by the Israeli military:

Everyday, people around Lebanon are reaching out to the many refugees inside schools and centers to help them after messages for aid by donating food, clothes, covers and pillows have flooded TV newsbars. Charity organizations are also trying to help by buying these basic supplies. But still is not enough, thousands suffering from chronic diseases have no access to medication, more are not even cutting a meal per day. The people of the far South are people with great pride. They are proud of their land, their hard work, and what they have accomplished throughout their lives, and with one attack it was all gone. They all either lost, or lost contact with, members of their family, friends, and loved ones. Their lives were turned upside down by Israeli agression and even after the war is over their lives can never be the same.

I think Lebanon is on the verge of another humanitarian crisis brought on by Israeli agression. Shelves have been cleaned out of canned food, bread, and other supplies and warehouses are quickly running out of everything. Kuwaiti trucks carrying food and medicine were bombed by Israeli jets claiming that they confused them with a Hezbollah missile-carrying truck. So far, Israel has shown no real willingness to let sufficient supplies into Lebanese territory.

Hezbollah promises that Israeli military won't be able to go 'far' into Lebanese land. But what if they did? Israel is very fond of terrestrial invasions here and in Palestine. In 1948 (Palestine) and 1982 (Lebanon), Israeli troops raided random houses raping the women and arresting the men on the charge of 'terrorism'. These men were then thrown into Israeli prisons to be added to the thousands of innocent Lebanese, Palestinian, and Arab already there. Many are still there today.

The US and Israeli governments are giving their civilians a bad name. But it seems to me that a good number of civilians all over the world are in a 'dream' state. They don't react to their government's reckless and barbaric actions because they think that what happens in the Middle East has no effect on their lives. Again, there is also a great deal of people that seem to realize that what their government is doing is wrong but still they don't act upon it.

Why do I have to go through this? Why is it that people in the Middle East have to always face the same monster? Why can't we live in the peace we're promised?

What the world needs is action. It doesn't need 'peace' or 'freedom', because such terms are impossible in a realm controlled by those who have no empathy. Yesterday, I vowed to myself that I will not die without finding the answers. I vowed that I will dedicate my entire life to make a difference.

I dream of the day when Americans, Israelis, Palestinians, Arabs, Christians, Muslims, Jews, etc. can live together in peace and see that they're all the same, all human. If the animal kingdom can tolerate difference in the same species and live without constantly murdering each other, why can't we?

[Editor's note:] There is one major obstacle to the realization of Mohammed's dream: the psychopaths we call 'leaders'. Those men and women who do not understand and do not aspire to ideals of peace and a common respect for human life. Wwe need to understand the real source of the world's problems, the real source of war, of terrorism, of poverty. And we need to do it before it is too late


Have a question or comment about the Signs page? Discuss it on the Signs of the Times news forum with the Signs Team.

Some icons appearing on this site were taken from the Crystal Package by Evarldo and other packages by: Yellowicon, Fernando Albuquerque, Tabtab, Mischa McLachlan, and Rhandros Dembicki.

Remember, we need your help to collect information on what is going on in your part of the world!
Send your article suggestions to:

---
Fair Use Policy
Contact Webmaster at signs-of-the-times.org
Cassiopaean materials Copyright ©1994-2014 Arkadiusz Jadczyk and Laura Knight-Jadczyk. All rights reserved. "Cassiopaea, Cassiopaean, Cassiopaeans," is a registered trademark of Arkadiusz Jadczyk and Laura Knight-Jadczyk.
Letters addressed to Cassiopaea, Quantum Future School, Ark or Laura, become the property of Arkadiusz Jadczyk and Laura Knight-Jadczyk
Republication and re-dissemination of our copyrighted material in any manner is expressly prohibited without prior written consent.

Signs Editorials By Author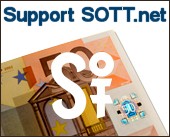 ---
Donate once - or every month!
Just click "Subscribe"!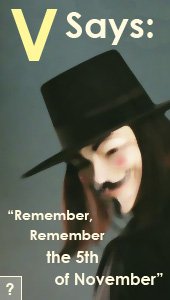 by a QFS member
Seen by over 1 BILLION people!
Books by Signs of the Times
Books by Red Pill Press