Signs of the Times for Thu, 27 Apr 2006
Signs Editorial:
The Confusion of Tongues
Tuesday, April 25, 2006
Jeff Wells
Rigorous Intuition
Do I understand your question, man,




Is it hopeless and forlorn?

- Bob Dylan

Yesterday morning I was watching a streaming English-language news broadcast from Russia. (And I expect that's enough cause right there for the telecommunication giants to seek the end of the Internet as we know it.) The lead story was the press conference of Iranian President Mahmoud Ahmadinejad, and the main points hit by the Russia Today correspondent were Ahmadinejad's renouncing nuclear weapons as contrary to Islam and his reiteration of Iran's 30-year commitment to the Non-Proliferation Treaty, though Iran reserved the right to revisit its commitment if adherence to the treaty imperiled its sovereignty.

It was an unexpectedly optimistic piece. Ahmadinejad was allowed to speak at length and appeared relaxed and informed while fielding questions. If the excerpts were representative and the translation accurate, he appeared to be credibly attempting to defuse the crisis.

Naturally we need to compensate for spin whatever the source, and Russian news tailored for a foreign audience has a spin no less than Wolf Blitzer's Panic Room. Knowing that, I was still taken aback by the absolute unfamiliarity of the same press conference when soon after I started reading accounts of it in the Western media. The accent was almost entirely upon provocation, not concilation: the UN "lacks guts" to impose sanctions; "Defiant Iran in threat to quit nuclear treaty"; and "Iranian President insists 'Israel can not continue to live.'"

There's a Central Casting-like quality to Ahmadinejad's villainy. If he didn't exist the Pentagon would have had to create him to justify moving the goalpost to Tehren. And perhaps they did. (The election fraud, rule by crisis and religious fascism are certainly familiar enough. A reformist Iranian government was the war party's nightmare.) But did he really say

that

? Did he insist that Israel must die? The headline is drawn from this quote, provided without context: "We say that this fake

regime

cannot logically continue to live." To arrive at the headline, the government has to be conflated with the nation. Likewise we could say about the Bush administration, and with considerable accuracy, that "this fake regime cannot logically continue to survive." (Without knowing Farsi I'll presume that the original could be translated as either "to live" or "to survive.") And is that the same as saying

America must die

?

Ahmadinejad says the darnedest things, but perhaps, when translated, his rhetoric is subject to overinflation by parties interested in conflict.

But perhaps it doesn't matter. Does it matter that we've barely learned how to pronounce his name before he's become This Year's Hitler? It doesn't matter what anyone says at this suddenly late stage, past the fail safe point of arrested anticipation. Iran and the United States do not see the need to talk to each other, and the go-between media appears only to egg them on like a pack of jumpy kids itching for the stimulus of a good after-school fight. (How's June sound?)

All things being equal, a chorus of just one wise word, something like "Enough," should be sufficient now to deter the Bush regime which, judging by the politics alone, ought to be the most vulnerable since Nixon's circa 1974. But nothing's equal anymore, and American politics is putting on an ever-more piss-poor pantomime of representative government. The old vocabularies have expired. Throw their lexicons on the Lexus, and burn the Lexus. We need to learn a new language before we can speak this truth to that power. Original


Have a question or comment about the Signs page? Discuss it on the Signs of the Times news forum with the Signs Team.

Some icons appearing on this site were taken from the Crystal Package by Evarldo and other packages by: Yellowicon, Fernando Albuquerque, Tabtab, Mischa McLachlan, and Rhandros Dembicki.

Remember, we need your help to collect information on what is going on in your part of the world!
Send your article suggestions to:

---
Fair Use Policy
Contact Webmaster at signs-of-the-times.org
Cassiopaean materials Copyright ©1994-2014 Arkadiusz Jadczyk and Laura Knight-Jadczyk. All rights reserved. "Cassiopaea, Cassiopaean, Cassiopaeans," is a registered trademark of Arkadiusz Jadczyk and Laura Knight-Jadczyk.
Letters addressed to Cassiopaea, Quantum Future School, Ark or Laura, become the property of Arkadiusz Jadczyk and Laura Knight-Jadczyk
Republication and re-dissemination of our copyrighted material in any manner is expressly prohibited without prior written consent.

Signs Editorials By Author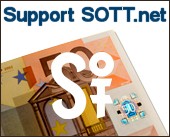 ---
Donate once - or every month!
Just click "Subscribe"!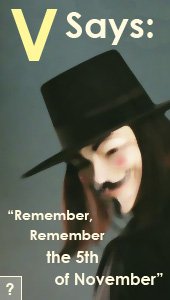 by a QFS member
Seen by over 1 BILLION people!
Books by Signs of the Times
Books by Red Pill Press