Signs of the Times for Mon, 13 Nov 2006

Enemies of science
Alok Jha
Monday November 13, 2006
The Guardian
So Tony Blair wants to be a science evangelist? In a recent speech in Oxford, he outlined his plan to stand up for science and face down those who distort and undermine it. He singled out animal rights extremists and people who cause confusion over MMR and GM technology.

But encouraging scientific progress is not just about giving good PR to new gadgets or cures. Most important is protecting the principle of free inquiry, something on which he and his government are way behind. His call for politicians to stand up for science belies the fact that his own administration systematically attacks this basic principle.


Death of the autopsy
Michael Le Page
New Scientist Print Edition
13 November 2006

It is no secret that doctors occasionally kill their patients instead of curing them, whether by failing to wash their hands or prescribing the wrong drug. In many countries, serious efforts are now being made to reduce medical errors. The focus, though, is almost entirely on avoiding mistakes in treatment, rather than in the original diagnosis.


Cell transplant may restore lost sight
Becky McCall
NewScientist.com news service
08 November 2006
A FEW blind mice have had their sight restored. The process, which involved transplanting precursor retinal cells into their damaged eyes, promises a cure for age-related macular degeneration or blindness due to diabetes.

The mice were blind because they had been bred to have non-functional photoreceptor cells, the eye's rod and cone cells that convert light into electrical signals to be sent to the brain. Elderly people and people with diabetes can also lose their vision when these cells fail.


Painkillers turned bird killers
New Scientist Print Edition
11 November 2006
VULTURES are not off the hook yet. The painkiller diclofenac was banned in India and Nepal last August because griffon vultures were dying from eating carcasses of cattle that had received the drug. Now Egyptian and red-headed vultures in the region are dying with similar symptoms, and conservationists suspect diclofenac is also to blame.

"Painkillers used for livestock in Europe have killed condors, hawks and owls"


Gorillas missing link in HIV mystery - ONE more reason not to eat our close living relatives.
NewScientist.com news service
08 November 2006

Of the three strains of HIV known to infect humans, we know that two - the one causing the global AIDS epidemic and another that has infected a small number of people in Cameroon - came from a chimpanzee virus called SIV. The source of the third strain, which infects people in western central Africa, was a mystery. Now we know it came from gorillas.


Blueprint for a Neanderthal
Dan Jones
New Scientist Print Edition
11 November 2006
FOR THOSE trying to reconstruct our evolutionary history, a little fossil often has to go a long way. A fragment of jaw or skull here, part of a thigh bone there, is often all palaeontologists have to go on. Tools and other cultural artefacts help fill in the gaps, but it's like viewing our history through a keyhole. Our hominin predecessors didn't bury time capsules for later species to pick through. Not deliberately, at least. They did, however, leave a huge package of coded information behind. And now we're going to try and read it.


For cod's sake, act now
NewScientist
Editorial
11 November 2006
A few weeks from now, European Union fisheries ministers will gather for a familiar pre-solstice ritual. They will sit around a table until the wee hours, and share out Europe's fish stocks. Fisheries scientists have already made their contribution to this ceremony by calling for beleaguered North Sea cod to be left alone. They have done this for seven years. For the past six, the ministers have calmly tossed Europe's fishermen a cod quota anyway. This year they probably will again.


The harmless people
Alison George
New Scientist Print Edition
11 November 2006
In 1950, a 19-year-old girl left the elite Smith College in Massachusetts to join her family on an expedition that would change their lives. Prompted by her father's desire to visit unexplored places, the family set off for the Kalahari desert in search of Bushmen living out the "old ways" of hunter-gatherers. The girl, Elizabeth Marshall Thomas, went on to celebrate them in her 1959 book The Harmless People, which became a classic of popular anthropology. Nearly 50 years on, Marshall Thomas's latest book The Old Way revisits the story - and finds that the Bushmen's fate is more complex than it seems.

Elizabeth Marshall Thomas went on three expeditions to visit the Bushmen of what is now Botswana and Namibia. They were the last major population of hunter-gatherers. Marshall Thomas returned to her English degree at Smith College, Massachusetts, and has written seven books, both fiction and non-fiction, including the best-selling The Hidden Life of Dogs. Her latest book, The Old Way, was published in October (Farrar, Straus and Giroux, $25).


Survival of the nicest
New Scientist Print Edition
Lee Alan Dugatkin
11 November 2006

ALTRUISM - helping others at a cost to oneself - has been a stubborn thorn in the side of evolutionary biologists. If natural selection favours genes that produce traits which increase the reproductive success of the individuals in which they reside, then altruism is precisely the sort of behaviour that should disappear.


Discovery creeps to launch pad
POSTED: 4:09 p.m. EST, November 9, 2006
CAPE CANAVERAL, Florida (AP) -- Space shuttle Discovery was moved to the launch pad Thursday to await a launch that could be as early as December 6 -- an effort to avoid potential New Year's Eve computer glitches.

The worry is that shuttle computers aren't designed to make the change from the 365th day of the old year to the first day of the new year while in flight. NASA has never had a shuttle in space December 31 or January 1.

"We've just never had the computers up and going when we've transitioned from one year to another," said Discovery astronaut Joan Higginbotham. "We're not really sure how they're going to operate."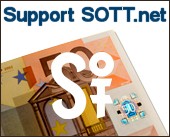 Donate once - or every month! Just click "Subscribe"!

Have a question or comment about the Signs page? Discuss it on the Signs of the Times news forum with the Signs Team.

Some icons appearing on this site were taken from the Crystal Package by Evarldo and other packages by: Yellowicon, Fernando Albuquerque, Tabtab, Mischa McLachlan, and Rhandros Dembicki.

Remember, we need your help to collect information on what is going on in your part of the world!
Send your article suggestions to:

---
Fair Use Policy
Contact Webmaster at signs-of-the-times.org
Cassiopaean materials Copyright ©1994-2014 Arkadiusz Jadczyk and Laura Knight-Jadczyk. All rights reserved. "Cassiopaea, Cassiopaean, Cassiopaeans," is a registered trademark of Arkadiusz Jadczyk and Laura Knight-Jadczyk.
Letters addressed to Cassiopaea, Quantum Future School, Ark or Laura, become the property of Arkadiusz Jadczyk and Laura Knight-Jadczyk
Republication and re-dissemination of our copyrighted material in any manner is expressly prohibited without prior written consent.

Signs Editorials By Author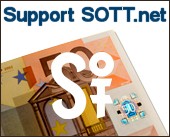 ---
Donate once - or every month!
Just click "Subscribe"!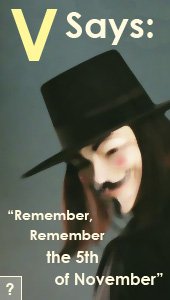 by a QFS member
Seen by over 1 BILLION people!
Books by Signs of the Times
Books by Red Pill Press