Signs of the Times for Wed, 13 Sep 2006

The Coming Collapse of Zionism
By KATHLEEN CHRISTISON
Former CIA Analyst
September 12, 2006
Is it only observers outside the conventional mainstream who have noticed that by its murderous assault on Lebanon and simultaneously on Gaza, Israel finally exposed, for even the most deluded to see, the total bankruptcy of its very founding idea?

Can it be that the deluded are still deluded? Can it truly still be that Israel's bankruptcy is evident only to those who already knew it, those who already recognized Zionism as illegitimate for the racist principle that underlies it?


Israel's Lebanon war general quits
Wednesday 13 September 2006, 10:13 Makka Time, 7:13 GMT

The real special relationship
By Alain Gresh
Le Monde diplomatique
THE website of the John F Kennedy School of Government at Harvard University published an 82-page paper in March, "The Israel Lobby and United States Foreign Policy". It was written by two political science specialists, John J Mearsheimer and Stephen M Walt (
1
).

Israel to release Hamas MPs on bail
Tuesday 12 September 2006, 20:34 Makka Time, 17:34 GMT
An Israeli military judge has ordered the release of 21 Hamas officials detained after a soldier was captured by Palestinian fighters in the Gaza Strip.

A lawyer for the detainees said they would be released in 48 hours on bail following an order by the Ofer military court on Tuesday.

Three Palestinian cabinet ministers, one of them a parliament member, and 18 other members of parliament would be freed, he said.


Israel, Lebanon "largely" realize cessation of hostilities: Annan
www.chinaview.cn 2006-09-13 13:00:16
UNITED NATIONS, Sept. 12 (Xinhua) -- UN Secretary-General Kofi Annan said on Tuesday that the relevant parties from Israel and Lebanon have largely complied with Resolution 1701 to halt hostilities.

The United Nations Interim Force in Lebanon (UNIFIL), however, had observed numerous minor incidents and violations in a buffer zone between the Litani River and the Blue Line, said Annan in the report on the implementation of Resolution 1701.


When the person injured has no documents, the accident never happened
By Shahar Ilan
Wed., September 13, 2006
Haaretz
For Udda Eliada, a hit-and-run accident is one in which he is hit - and is also the one who runs away.

Four years ago, Eliada - a 36-year-old man who was raised by members of the Al-Azzama Bedouin tribe in the Negev after being orphaned in the Sinai as a child - suffered internal injuries when a car hit him as he was walking on the road near Mishmar Hanegev. Although the driver tried to convince him to go to the hospital, Eliada preferred to flee the scene. After all, he has no legal standing in Israel, or anywhere else in the world, which would pose a problem if he were stopped on the way to or from the hospital. And as for the hospital, he does not have the means to pay for treatment or the ability to get insurance coverage.

That is what happens when you do not exist from an administrative viewpoint: Even your car accident never took place.



PA source: EU will lift boycott for unity gov't
Last update - 13:37 13/09/2006
By Avi Issacharoff, Haaretz Correspondent

Donor bought Olmert's J'lem home in 1995 for 30% over value
Last update - 11:12 13/09/2006By Uri Blau, Haaretz Correspondent

A Haaretz investigation has found that the Olmert family sold a Jerusalem house in 1995 for at least 30 percent more than the amount paid for the same house in each of two subsequent sales, one of which took place six years ago and the second of which took place last year.

In addition, the person who represented Prime Minister Ehud Olmert's family in the sale of the house was Uri Messer, Olmert's attorney and good friend. A Haaretz Magazine investigation recently revealed that while serving as minister of industry and trade, Olmert dealt with the requests of clients of Messer's, helping them garner benefits worth millions. Despite the potential conflicts of interest, Olmert did not recuse himself from dealing with such requests.

Have a question or comment about the Signs page? Discuss it on the Signs of the Times news forum with the Signs Team.

Some icons appearing on this site were taken from the Crystal Package by Evarldo and other packages by: Yellowicon, Fernando Albuquerque, Tabtab, Mischa McLachlan, and Rhandros Dembicki.

Remember, we need your help to collect information on what is going on in your part of the world!
Send your article suggestions to:

---
Fair Use Policy
Contact Webmaster at signs-of-the-times.org
Cassiopaean materials Copyright ©1994-2014 Arkadiusz Jadczyk and Laura Knight-Jadczyk. All rights reserved. "Cassiopaea, Cassiopaean, Cassiopaeans," is a registered trademark of Arkadiusz Jadczyk and Laura Knight-Jadczyk.
Letters addressed to Cassiopaea, Quantum Future School, Ark or Laura, become the property of Arkadiusz Jadczyk and Laura Knight-Jadczyk
Republication and re-dissemination of our copyrighted material in any manner is expressly prohibited without prior written consent.

Signs Editorials By Author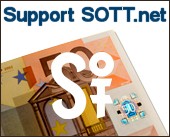 ---
Donate once - or every month!
Just click "Subscribe"!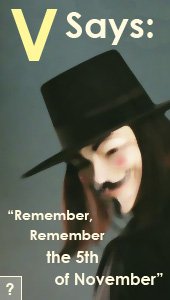 by a QFS member
Seen by over 1 BILLION people!
Books by Signs of the Times
Books by Red Pill Press