Signs of the Times for Wed, 13 Sep 2006

EU to restrict liquids in hand luggage for air passengers
AFP
September 13, 2006
BRUSSELS - The European Commission is to restrict the amount of liquids allowed in hand luggage for air passengers, in a new security measure, Transport Commissioner Jacques Barrot has revealed.

"Following the incidents of this summer we have sought to introduce a response proportional to the needs of security," Barrot told reporters in Brussels.

"We have decided to restrict the amount of liquid allowed in hand luggage," he added Wednesday, while ruling out a total ban.


Passenger Disrupts Cross-Country Flight
AP
Sep 12, 2006
A passenger tried to open the exit door of a jet during a cross-country flight on Tuesday night, airline and federal officials said.

United Airlines Flight 890 from Los Angeles landed as scheduled at Washington Dulles International Airport at 8:35 p.m., said Amy Kudwa, Transportation Security Administration spokeswoman. No one was injured.

The passenger became unruly about 3 1/2 hours into the flight from Los Angeles and was subdued by other passengers and federal air marshals, said United spokeswoman Megan McCarthy.

"After the passenger was restrained, the pilot decided to land at Dulles," McCarthy said. "It wasn't an emergency landing."

Airport police and FBI agents met the flight and were interviewing the passenger, said FBI spokeswoman Debbie Wierman.

There were 138 passengers and six crew members on board, McCarthy said.


Hundreds of guns seized in UK police raids
Bonnie Malkin and agencies
Wednesday September 13, 2006
Guardian Unlimited
Police today recovered a cache of hundreds of guns in three raids in Kent, arresting a 55-year-old man on suspicion of supplying firearms.

The raids were part of an intelligence-led operation to tackle the supply of guns to criminals in London, and officers said it was the biggest weapons haul of its kind.


Fallujah again in the line of US fire
By Dahr Jamail and Ali al-Fadhily
Sep 13, 2006
Asia Times
FALLUJAH, Iraq - After enduring two major assaults, Fallujah, a key city in the western province al-Anbar, is under threat from US forces again. This coincides with news of a classified US intelligence report that the Pentagon is taking "very seriously" - that US forces are losing control of Anbar.

The report, written by Colonel Pete Devlin, the chief of intelligence for the Marine Corps in Iraq, and cited in the US media, said a shortage of US and Iraqi troops in Anbar and the collapse of local governments had left a vacuum that had been exploited by al-Qaeda in Iraq. It painted a poor picture of security prospects in Anbar, which includes Fallujah and Ramadi, Sunni resistance strongholds. It said that the US had been defeated politically, if not militarily, in the province.


Torture victims' bodies found in Baghdad
Agencies
Wednesday September 13, 2006
Guardian Unlimited
Police have recovered the bodies of 65 men dumped on streets in Baghdad, it was reported today.

The discovery sparked fears that civil war in the Iraqi capital was escalating, with Sunni Arab and Shia Muslim death squads undeterred by a month-long security crackdown throughout the city.

Police said the victims had been tortured and shot before their bodies were left in mostly Sunni Arab neighbourhoods.


Blast kills 7 in Turkey's Kurdish region
POSTED: 10:53 p.m. EDT, September 12, 2006
(CNN) -- A bomb blast in the southeastern Turkish city of Diyarbakir has killed seven people and injured 17, two of them seriously, officials said.

Five of the seven killed were children, police said.

There has been no claim of responsibility for the blast, according to the press office of the city's governor.


Death toll in Turkey bombing rises to 10
By BENJAMIN HARVEY
Associated Press
September 13, 2006
ISTANBUL, Turkey - The death toll from a bomb explosion in a predominantly Kurdish city in southeastern Turkey rose to 10 Wednesday after three victims died of their wounds. Authorities said the bomb exploded while being carried, suggested that the explosive was intended for another target and had detonated accidentally.

It was the country's deadliest single bombing since an al-Qaida attack in 2003.


NATO steps up pressure for more troops in Afghanistan
Last Updated Tue, 12 Sep 2006 13:34:04 EDT
CBC News
NATO's secretary general said Tuesday the alliance plans to put more pressure on members to contribute troops to its fighting force in southern Afghanistan, saying some countries are bearing more of the burden than others.

Jaap de Hoop Scheffer said in an interview with BBC News in London that member countries need to provide troops to stand alongside Canadian, British and Dutch troops fighting the Taliban in southern Afghanistan.

Have a question or comment about the Signs page? Discuss it on the Signs of the Times news forum with the Signs Team.

Some icons appearing on this site were taken from the Crystal Package by Evarldo and other packages by: Yellowicon, Fernando Albuquerque, Tabtab, Mischa McLachlan, and Rhandros Dembicki.

Remember, we need your help to collect information on what is going on in your part of the world!
Send your article suggestions to:

---
Fair Use Policy
Contact Webmaster at signs-of-the-times.org
Cassiopaean materials Copyright ©1994-2014 Arkadiusz Jadczyk and Laura Knight-Jadczyk. All rights reserved. "Cassiopaea, Cassiopaean, Cassiopaeans," is a registered trademark of Arkadiusz Jadczyk and Laura Knight-Jadczyk.
Letters addressed to Cassiopaea, Quantum Future School, Ark or Laura, become the property of Arkadiusz Jadczyk and Laura Knight-Jadczyk
Republication and re-dissemination of our copyrighted material in any manner is expressly prohibited without prior written consent.

Signs Editorials By Author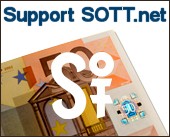 ---
Donate once - or every month!
Just click "Subscribe"!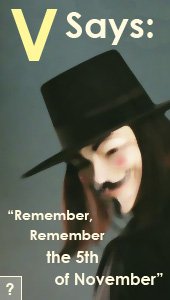 by a QFS member
Seen by over 1 BILLION people!
Books by Signs of the Times
Books by Red Pill Press