Signs of the Times for Wed, 13 Sep 2006

Study shows 'direct link' between air travel, flu spread
By Lauran Neergaard
ASSOCIATED PRESS
September 12, 2006

Studies list more problems with pain-killing drugs
Reuters
Tue Sep 12, 2006
CHICAGO - Two studies offer more evidence about the dangers of some painkillers, adding kidney problems to heart concerns already raised with the drug once sold as Vioxx, researchers said on Tuesday.

One report from Boston's Brigham and Women's Hospital and Harvard Medical School said an analysis of 114 studies involving more than 116,000 people showed that rofecoxib (the chemical name for Vioxx) "was associated with increased renal and (heart) arrhythmia risks."

Why the drug would cause kidney damage is unclear, it added.


Stanford won't let doctors accept gifts
By PAUL ELIAS
AP Biotechnology Writer
Tue Sep 12, 2006

SAN FRANCISCO - Stanford University will bar physicians working at its two hospitals from accepting even the tiniest gifts from drug industry sales representatives to try to eliminate corporate influence from medical decisions, the school announced Tuesday.

The policy takes effect Oct. 1 and also bans accepting gifts from other companies such as medical device makers that do business with the hospitals. The policy also prohibits the doctors from accepting free drug samples and publishing articles in science journals that were ghost written by corporate authors. The industry's sales force also would be prohibited from areas where patients are seen and from dropping in without appointments, a common sales tactic.


Fatal disease hits garden birds
Staff and agencies
Wednesday September 13, 2006
Guardian Unlimited
Hundreds of garden birds are falling victim to a disease that is spreading across Britain, the Royal Society for the Protection of Birds (RSPB) warned today.

Wildlife veterinary experts were alerted to the problem after householders reported a number of mystery deaths in their gardens.

Experts identified the cause as a protozoan parasite that causes the disease trichomoniasis, which leaves birds so lethargic that they find it difficult to fly. Death can occur within three weeks of infection.


Junk culture killing childhood, experts say
By Kate Kelland
Reuters
Tue Sep 12, 2006
LONDON - Britain's children are being poisoned by a "junk culture" of processed food, computer games and over-competitive education, an influential group of children's authors and experts warned on Tuesday.

In an open letter to the Daily Telegraph, 110 teachers, psychologists and children's authors -- including the internationally acclaimed author Philip Pullman and Penelope Leach, a leading childcare expert -- called on the government to act now to prevent childhood being killed off altogether.

Forced "to act and dress like mini-adults," children are becoming increasingly depressed and experiencing escalating levels of behavioral and developmental problems, they said.

Have a question or comment about the Signs page? Discuss it on the Signs of the Times news forum with the Signs Team.

Some icons appearing on this site were taken from the Crystal Package by Evarldo and other packages by: Yellowicon, Fernando Albuquerque, Tabtab, Mischa McLachlan, and Rhandros Dembicki.

Remember, we need your help to collect information on what is going on in your part of the world!
Send your article suggestions to:

---
Fair Use Policy
Contact Webmaster at signs-of-the-times.org
Cassiopaean materials Copyright ©1994-2014 Arkadiusz Jadczyk and Laura Knight-Jadczyk. All rights reserved. "Cassiopaea, Cassiopaean, Cassiopaeans," is a registered trademark of Arkadiusz Jadczyk and Laura Knight-Jadczyk.
Letters addressed to Cassiopaea, Quantum Future School, Ark or Laura, become the property of Arkadiusz Jadczyk and Laura Knight-Jadczyk
Republication and re-dissemination of our copyrighted material in any manner is expressly prohibited without prior written consent.

Signs Editorials By Author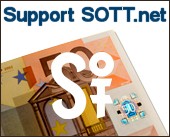 ---
Donate once - or every month!
Just click "Subscribe"!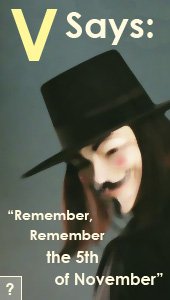 by a QFS member
Seen by over 1 BILLION people!
Books by Signs of the Times
Books by Red Pill Press