Signs of the Times for Wed, 13 Sep 2006

Bush Ups Pressure for Anti-Terror Bills
Wednesday September 13, 2006 12:46 PM
By LAURIE KELLMAN
Associated Press Writer
WASHINGTON (AP) - President Bush is trying to break an election-season deadlock with congressional Republicans over bills that would give the White House broad authority to monitor, interrogate and prosecute terrorism suspects.

Senators and House leaders want to impose new restrictions on the administration, saying they won't give the president a blank check over the war on terror.


A Pathocrat Speaks: Test weapons on testy U.S. mobs
CNN
September 12, 2006
WASHINGTON (AP) -- Nonlethal weapons such as high-power microwave devices should be used on American citizens in crowd-control situations before being used on the battlefield, the Air Force secretary said Tuesday.

The object is basically public relations. Domestic use would make it easier to avoid questions from others about possible safety considerations, said Secretary Michael Wynne.

"If we're not willing to use it here against our fellow citizens, then we should not be willing to use it in a wartime situation," said Wynne. "(Because) if I hit somebody with a nonlethal weapon and they claim that it injured them in a way that was not intended, I think that I would be vilified in the world press."


CIA: Over 5,000 terrorists captured or killed since 9/11
www.chinaview.cn 2006-09-12 04:48:50
WASHINGTON, Sept. 11 (Xinhua) -- More than 5,000 terrorists have been captured or killed in the 5 years since 9/11 terror attacks, CIA Director Michael Hayden said Monday.


Overzealous staff fingerprinted Canadians: U.S. official
Last Updated: Tuesday, September 12, 2006 | 12:01 PM MT
CBC News
Canadians boarding a flight to Calgary last week should not have been fingerprinted and photographed at the Denver airport, says a spokeswoman for the U.S. Department of Homeland Security.

A dozen Canadian passengers on a United Airlines flight were pulled to one side just before boarding the plane, says passenger Mike Dunford.


The Eagle Has Crash Landed
By A.K. Gupta
From the August 31, 2006 issue
After Sept. 11, there was a moment where one could imagine an intelligent response: Instead of bombs and belligerence, the United States could have used discussions and development to address the root causes of terrorism. But that was too much to expect of the American Empire.

To the Bush administration, the dead of Sept. 11 represented a unique opportunity to remake the world through war.

It took mere hours for Rumsfeld to direct his underlings to find intelligence that could serve as a casus belli against Iraq. It took nine days for Bush to impose a with-us-or-against-us mentality upon the world. And it took barely six weeks for the structures of a police state to come into being with the Patriot Act.

There was little doubt at the time that the eagle was soaring. Few opposed the power grab at home, the Taliban were scattered in a few weeks, and nations rushed to enlist in the "war on terror." It was no longer just cranky Marxists who talked of imperialism; liberals and conservatives alike hailed a reinvigorated Pax Americana.


The other September 11
By Pepe Escobar Sep 12, 2006
SANTIAGO, Chile - You don't need an Osama bin Laden to pull a September 11. Forget Boeings-turned-into-missiles crashing into twin towers. Switch for a moment to four military planes bombing a presidential palace - and replay a different September 11 movie starring Dick and Henry. "Dick", of course, is the late US president Richard Nixon. "Henry" was his national security adviser, Henry Kissinger. Foreign policy-wise, it's quite an enlightening plot.


Accused Marine Won't Face Death Penalty
Wednesday September 13, 2006 12:01 PM
By LINDA DEUTSCH
AP Special Correspondent

SKorea bulldozes site for new US military headquarters
AFP
Wednesday September 13, 2006
Thousands of riot police have formed human barricades around a South Korean farming village as workers began bulldozing a site for the new US military headquarters in the country.

A police helicopter hovered as five earthmovers, backed by 400 helmeted workers carrying plastic shields, rolled into four villages near an existing US camp near Pyeongtaek, 70 kilometers (45 miles) south of Seoul.

"Stop your illegal demolition work!" dozens of elderly residents chanted as about 15,000 riot police sealed off the village of about 130 houses.

Scuffles broke out when police dragged down about 20 anti-US activists who chained themselves to the rooftops of houses but there were no injuries.

Have a question or comment about the Signs page? Discuss it on the Signs of the Times news forum with the Signs Team.

Some icons appearing on this site were taken from the Crystal Package by Evarldo and other packages by: Yellowicon, Fernando Albuquerque, Tabtab, Mischa McLachlan, and Rhandros Dembicki.

Remember, we need your help to collect information on what is going on in your part of the world!
Send your article suggestions to:

---
Fair Use Policy
Contact Webmaster at signs-of-the-times.org
Cassiopaean materials Copyright ©1994-2014 Arkadiusz Jadczyk and Laura Knight-Jadczyk. All rights reserved. "Cassiopaea, Cassiopaean, Cassiopaeans," is a registered trademark of Arkadiusz Jadczyk and Laura Knight-Jadczyk.
Letters addressed to Cassiopaea, Quantum Future School, Ark or Laura, become the property of Arkadiusz Jadczyk and Laura Knight-Jadczyk
Republication and re-dissemination of our copyrighted material in any manner is expressly prohibited without prior written consent.

Signs Editorials By Author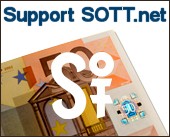 ---
Donate once - or every month!
Just click "Subscribe"!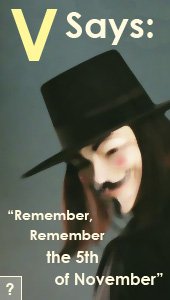 by a QFS member
Seen by over 1 BILLION people!
Books by Signs of the Times
Books by Red Pill Press