Signs of the Times for Mon, 24 Jul 2006

Bombs kill 64 as Iraq peace hopes rocked
by Wissam Al-Ukaili
AFP
Sun Jul 23, 2006
BAGHDAD - Bombers have killed at least 64 people, striking a bloody blow against Iraq's fledgling hopes for peace just one day after the government launched national reconciliation talks.

A suicide bomber detonated an explosives-laden minibus amid a crowd of day labourers seeking work in a crowded market in Baghdad's mainly Shiite district of Sadr City at 9:20 am (0520 GMT) Sunday, killing at least 34 people.

This was followed by a bomb attack in front of the area's town hall, which killed eight, Prime Minister Nuri al-Maliki's office said in a statement.


Hunger-striking "Saddam" in hospital
by Salam Faraj
AFP
Sun Jul 23, 2006
BAGHDAD - Iraq's ousted president Saddam Hussein has been admitted to hospital suffering from the effects of his hunger strike and will not appear at the next hearing of his trial on crimes against humanity, the chief prosecutor said.

The detained leader, who stopped eating 16 days ago, is too ill to attend the next session scheduled for Monday, prosecutor Jaafar al-Musawi told AFP.


More than 60 dead in Iraq as sectarian killing continues
Last Updated Sun, 23 Jul 2006 20:45:21 EDT
CBC News
While the world's attention is fixed on Lebanon, the violence is unabated in Iraq, where bomb blasts in Baghdad and the northern oil centre of Kirkuk killed more than 60 people on Sunday.

The attacks added to the tension as Iraq's prime minister left for Washington for talks on reversing his country's slide toward civil and religious war.

Militants of two branches of Islam - Shia and Sunni - have been trading atrocities with a ruthlessness that has eclipsed even the insurgent campaign against U.S. and Iraqi government forces.


Iran remains uncompromising on nuke program
www.chinaview.cn 2006-07-24 19:13:16
TEHRAN, July 24 (Xinhua) -- Iranian government spokesman Gholam Hossein Elham said on Monday that the country would not stop its disputed uranium enrichment activities.

"We are prepared to talk about anything in negotiations, (but) there should not be any preconditions," Elham told reporters, referring to the demands by six world powers that Iran suspends its uranium enrichment work first and gets in return for some incentives.

"Everyone's rights must be respected in negotiations, and it also must be pursued with equality and understanding," said the spokesman, adding suspending the nuclear work could bring "inequity" to Iran.


Outcry as border guards seize British 'dirty bomb' lorry heading for Iran
The Mail on Sunday
22nd July 2006
Border guards seized a British lorry on its way to make a delivery to the Iranian military - after discovering it was packed with radioactive material that could be used to build a dirty bomb.

The lorry set off from Kent on its way to Tehran but was stopped by officials at a checkpoint on Bulgaria's northernborder with Romania after a scanner indicated radiation levels 200 times above normal.

The lorry was impounded and the Bulgarian Nuclear Regulatory Agency (NPA) was called out.

On board they found ten lead-lined boxes addressed to the Iranian Ministry of Defence. Inside each box was a soil-testing device, containing highly dangerous quantities of radioactive caesium 137 and americium-beryllium.


US Troops: "We were under orders to Kill Civilians"
July 21, 2006
NBC News
Soldiers say officers commanded them to 'kill all military age males' in Iraq

EL PASO, Texas - Four U.S. soldiers accused of murdering suspected insurgents during a raid in Iraq said they were under orders to "kill all military age males," according to sworn statements obtained by The Associated Press.

"The ROE (rule of engagement) was to kill all military age males on Objective Murray," Staff Sgt. Raymond L. Girouard told investigators, referring to the target by its code name.

That target, an island on a canal in the northern Salhuddin province, was believed to be an al-Qaida training camp. The soldiers said officers in their chain of command gave them the order and explained that special forces had tried before to target the island and had come under fire from insurgents.


Sectarian break-up of Iraq is now inevitable, admit officials
By Patrick Cockburn in Amman
Published: 24 July 2006
The Iraqi Prime Minister, Nouri al-Maliki, meets Tony Blair in London today as violence in Iraq reaches a new crescendo and senior Iraqi officials say the break up of the country is inevitable.

A car bomb in a market in the Shia stronghold of Sadr City in Baghdad yesterday killed 34 people and wounded a further 60 and was followed by a second bomb in the same area two hours later that left a further eight dead. Another car bomb outside a court house in Kirkuk killed a further 20 and injured 70 people.

"Iraq as a political project is finished," a senior government official was quoted as saying, adding: "The parties have moved to plan B." He said that the Shia, Sunni and Kurdish parties were now looking at ways to divide Iraq between them and to decide the future of Baghdad, where there is a mixed population. "There is serious talk of Baghdad being divided into [Shia] east and [Sunni] west," he said.


Wild dogs are devouring the victims of Israel's Bombing Raids
By Mike Whitney
07/23/06
"Lebanon carpenters are running out of wood for coffins. Bodies are stacked 3 or 4 feet high at the hospital morgue. The stench is spreading in the rubble. The morbid reality of Israel's bombing campaign is reaching almost every corner of the city...On Thursday, the wild dogs gnawed at the charred remains of a family bombed as they were trying to escape the village." Hassan Fattah, New York Times

"The complicity of the American public in these heinous crimes will damn America for all time in history." Paul Craig Roberts; "The Shame of being an American"

For more than a week Israel has been raining down terror on the Lebanon's unprotected cities and towns. So far, more than 1,200 sites have been completely destroyed laying to waste most of the country's civilian infrastructure and triggering a humanitarian crisis. The death toll, currently at 350, continues to mount while the number of displaced civilians is estimated at more than 500,000.

We know now that Israel's plan of attack was "finalized more than a year ago" and that Hezbollah's capturing of the 2 Israeli soldiers was merely a pretext to execute their strategy. Gerald Steinberg, professor of political science at Bar-Ilan University clarified this point saying, "Of all Israel's wars since 1948, this was the one for which Israel was most prepared. In a sense, the preparation began in 2000, immediately after the Israeli withdrawal."


Have a question or comment about the Signs page? Discuss it on the Signs of the Times news forum with the Signs Team.

Some icons appearing on this site were taken from the Crystal Package by Evarldo and other packages by: Yellowicon, Fernando Albuquerque, Tabtab, Mischa McLachlan, and Rhandros Dembicki.

Remember, we need your help to collect information on what is going on in your part of the world!
Send your article suggestions to:

---
Fair Use Policy
Contact Webmaster at signs-of-the-times.org
Cassiopaean materials Copyright ©1994-2014 Arkadiusz Jadczyk and Laura Knight-Jadczyk. All rights reserved. "Cassiopaea, Cassiopaean, Cassiopaeans," is a registered trademark of Arkadiusz Jadczyk and Laura Knight-Jadczyk.
Letters addressed to Cassiopaea, Quantum Future School, Ark or Laura, become the property of Arkadiusz Jadczyk and Laura Knight-Jadczyk
Republication and re-dissemination of our copyrighted material in any manner is expressly prohibited without prior written consent.

Signs Editorials By Author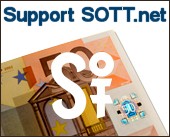 ---
Donate once - or every month!
Just click "Subscribe"!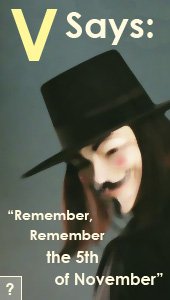 by a QFS member
Seen by over 1 BILLION people!
Books by Signs of the Times
Books by Red Pill Press