Signs of the Times for Mon, 24 Jul 2006

Earnings and Mideast to keep stocks on edge
By Emily Chasan
Reuters
Sat Jul 22, 2006
NEW YORK - Volatility could be the name of the game next week for the U.S. stock market with the earnings machine running at full tilt and the rising conflict in the Middle East.

So far, second-quarter earnings are shaping up stronger than expected, despite some disappointments from some big names in the technology sector. If more strong earnings reports flow in, that could coax some investors back into the stock market, analysts said.

The wild card, though, is still the Middle East.


Gas prices move past $3, hit all-time high
AP
July 23, 2006
CAMARILLO, Calif. - Nationwide gas prices hit an all-time high in the last two weeks, rising nearly 2 cents to just over $3 per gallon, according to a survey released Sunday.

The national average for self-serve regular stood at $3.0150 a gallon Friday, up 1.98 cents in the last two weeks, according to the Lundberg Survey of 7,000 gas stations across the country.

The price exceed the previous high of $3.0117 set in September last year, analyst Trilby Lundberg said.

A gallon of mid-grade gasoline averaged around $3.12, and premium at nearly $3.22.

Nationwide, the lowest price for regular was $2.77 a gallon in Charleston, S.C., while the highest - $3.28 a gallon - was in San Diego.


Killer drones on display at U.K. air show
By Reuters
July 22, 2006
An invasion of killer drones struck English commuter town Farnborough this week as Boeing and other companies showed off sleek, pilotless spy planes set to reshape future combat.

Aerospace companies are working feverishly to develop the next wave of aircraft, looking beyond combat jets such as Lockheed Martin's Joint Strike Fighter (JSF) which the U.S. Air Force plans to use later this decade.

The stuff of secretive government labs until recently, pilotless aircrafts displayed by Boeing, Northrop Grumman and others at this week's Farnborough International Airshow underscore rapid advances made in the last three years.

Killer drones known as unmanned combat aerial vehicles (UCAVs) are the next step in unmanned aerial vehicles (UAVs) such as Northrop's Global Hawk and General Atomics' smaller Predator, which are already being used for surveillance and reconnaissance.


Report: Las Vegas flight quarantined
AP
7/23/2006
DENVER - A section of the airport at Las Vegas, Nev., was closed for several hours after a flight arrived from Denver with 11 sick people on board, officials said Sunday.

Passengers and crewmembers on United Airlines Flight 1491 were quarantined for several hours Saturday night at McCarran International Airport while the plane, passengers and luggage were checked by hazardous materials experts, said Elaine Sanchez, a McCarran spokeswoman.


Volcanologists struggle after thieves steal phone cable as Mayon rumbles
Monday, July 24, 2006
MANILA -- Thieves cut phone lines to steal about 30 meters (yards) of copper wire around lava-spilling Mayon volcano, crippling the communications of volcanologists who warned Monday that an explosive eruption could still occur.

"The copper wire may be worth a few hundred pesos (several dollars, euros), but it may spell the difference between life and death for residents near Mayon," said Ernesto Corpus from the Philippine Institute of Volcanology and Seismology.



Two die as giant inflatable blows away
Scotsman
24/07/2006
Two women died and a three-year-old child was seriously injured after a freak gust of wind blew a massive bouncy castle-style artwork 40 feet into the air yesterday.
Click to learn more...

Horrified families watched as the huge structure, with 30 people inside, broke free from its moorings and soared into the air, spilling adults and children on to the ground beneath.

The accident happened at the Riverside Park, Chester-le-Street, close to the Durham County Cricket Club, at about 3:30pm. The 2,500sq m artwork - which could cover about half a football pitch - ripped free from securing ropes and tipped vertically into the air.

Many of those injured were inside the structure, which consists of inflated rooms connected by tunnels. It is believed 30 people may have been in the inflatable at the time of the accident.

Durham Police confirmed that a 38-year-old woman and a 68-year-old woman were killed. A three-year-old girl was in a serious condition and 12 other adults and children had also been taken to hospitals.

The structure finally came to rest after it collided with a post supporting a CCTV camera and crashed to the ground.


Designer ice cream anyone?
Tue, July 18 2006
Asia Pacific Post
A new designer ice cream, made possible by genetic modification, threatens to set off a "time bomb" in the health of British children, scientists are warning.

The scientists, from Britain and Canada, have alerted an official committee which this month will rule on the safety of the ice cream, being sold increasingly worldwide by the food giant Unilever.

It contains an artificial protein copied, through a GM process, from a fish living in the frigid waters of the bottom of the North-west Atlantic.

An "anti-freeze" protein allows the fish - the ocean pout - to survive extreme cold.


Have a question or comment about the Signs page? Discuss it on the Signs of the Times news forum with the Signs Team.

Some icons appearing on this site were taken from the Crystal Package by Evarldo and other packages by: Yellowicon, Fernando Albuquerque, Tabtab, Mischa McLachlan, and Rhandros Dembicki.

Remember, we need your help to collect information on what is going on in your part of the world!
Send your article suggestions to:

---
Fair Use Policy
Contact Webmaster at signs-of-the-times.org
Cassiopaean materials Copyright ©1994-2014 Arkadiusz Jadczyk and Laura Knight-Jadczyk. All rights reserved. "Cassiopaea, Cassiopaean, Cassiopaeans," is a registered trademark of Arkadiusz Jadczyk and Laura Knight-Jadczyk.
Letters addressed to Cassiopaea, Quantum Future School, Ark or Laura, become the property of Arkadiusz Jadczyk and Laura Knight-Jadczyk
Republication and re-dissemination of our copyrighted material in any manner is expressly prohibited without prior written consent.

Signs Editorials By Author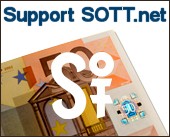 ---
Donate once - or every month!
Just click "Subscribe"!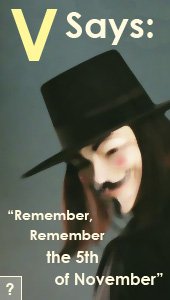 by a QFS member
Seen by over 1 BILLION people!
Books by Signs of the Times
Books by Red Pill Press