Signs of the Times for Tue, 11 Jul 2006

Emotional General Speaks of Immigrant Father
By Glenn Frankel and Daniela Deane
Washington Post
Tuesday, July 11, 2006
MIAMI -- A congressional hearing on immigration came to a dramatic pause Monday when Gen. Peter Pace, the chairman of the Joint Chiefs of Staff, choked up as he talked about his Italian immigrant father and the opportunities that America had given to his family.

A hush fell over the auditorium at Miami Dade College as Pace, a Marine who was born in Brooklyn, N.Y., and grew up in Teaneck, N.J., was overcome with emotion and struggled to continue reading from his statement as the opening witness at the field hearing of the Senate Armed Services Committee.

Pace was explaining his family's origins to the committee and the opportunities he and his three siblings enjoyed in America when he lost his composure, much to the surprise of the 150 people gathered in the hearing room and to the five senators, who sat riveted as the general paused.


WMDs in slow motion
Mary Robinson
Tuesday July 11, 2006
The Guardian
The US and other states have scuppered a deal to control the deadly trade in small arms

Last week, Pyongyang test-fired seven missiles in defiance of international opposition. The response has been justifiably high, but far less attention has been given to an equally dangerous threat to security around the world - the spread of small arms.

The UN small arms review conference, which ended last Friday, was aimed at advancing international efforts to control the small arms trade. Small arms may get less press attention than other weapons, but they are no less deadly. Kofi Annan has described them as weapons of mass destruction in slow motion, and with good reason: small arms kill more people every year than the atomic bombs dropped on Hiroshima and Nagasaki put together.


New York unveils bird flu emergency plan
AFP
Mon July 10, 2006
NEW YORK - New York officials unveiled an emergency response plan to limit the havoc a global flu pandemic might wreak on one of the world's densest, busiest cities.

The plan, drawn up by the Department of Health with input from all the main city agencies, covers critical health areas involved in a pandemic, including disease monitoring, laboratory capacity, vaccine and medicine delivery, as well as hospital preparedness.

"We have to be ready for the possibility -- no matter how remote," said New York Mayor Michael Bloomberg.


US in $80m 'Cuba democracy' plan
BBC
Tuesday, 11 July 2006
US President George W Bush has approved an $80m (£43m) fund which he says will go towards boosting democracy in Cuba.

Mr Bush said the fund would help the Cuban people in their "transition from repressive control to freedom".

The fund is part of proposals by a commission analysing US policy towards Cuba after the eventual death of Fidel Castro, who turns 80 next month.

The Cuban government said the plan was an act of aggression, violating Cuba's sovereignty and international law.

Have a question or comment about the Signs page? Discuss it on the Signs of the Times news forum with the Signs Team.

Some icons appearing on this site were taken from the Crystal Package by Evarldo and other packages by: Yellowicon, Fernando Albuquerque, Tabtab, Mischa McLachlan, and Rhandros Dembicki.

Remember, we need your help to collect information on what is going on in your part of the world!
Send your article suggestions to:

---
Fair Use Policy
Contact Webmaster at signs-of-the-times.org
Cassiopaean materials Copyright ©1994-2014 Arkadiusz Jadczyk and Laura Knight-Jadczyk. All rights reserved. "Cassiopaea, Cassiopaean, Cassiopaeans," is a registered trademark of Arkadiusz Jadczyk and Laura Knight-Jadczyk.
Letters addressed to Cassiopaea, Quantum Future School, Ark or Laura, become the property of Arkadiusz Jadczyk and Laura Knight-Jadczyk
Republication and re-dissemination of our copyrighted material in any manner is expressly prohibited without prior written consent.

Signs Editorials By Author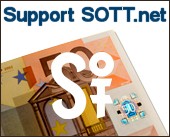 ---
Donate once - or every month!
Just click "Subscribe"!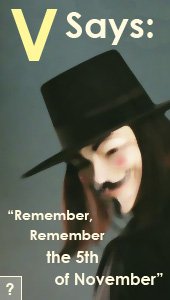 by a QFS member
Seen by over 1 BILLION people!
Books by Signs of the Times
Books by Red Pill Press