Signs of the Times for Mon, 10 Jul 2006

American filmmaker detained for 55 days in Iraq sues Rumsfeld, Casey
AFP
Sat Jul 8, 2006
LOS ANGELES - A California-based filmmaker has filed a lawsuit here against top military officials over his detention by US forces in Iraq in 2005, court documents filed here show.

Cyrus Kar, 45, filed his case in US federal court in Los Angeles on Friday, arguing that his rights and the treatment of prisoners of war under the Geneva Convention were violated when US forces detained him for 55 days between May and July 2005.

Secretary of Defense Donald Rumsfeld and the US military commander in Iraq, General George Casey, are named as defendants in the case.


5 more charged in Iraq rape-slayings case
By RYAN LENZ
Associated Press
July 9, 2006
TIKRIT, Iraq - Four more U.S. soldiers have been charged with rape and murder and a fifth with dereliction of duty in the alleged rape-slaying of a young Iraqi woman and the killings of her relatives in Mahmoudiya, the military said Sunday.

The five were accused Saturday following an investigation into allegations that American soldiers from the 101st Airborne Division raped the teenager and killed her and three relatives at her home south of Baghdad.


Baghdad massacre, mosque bombings kill at least 61
by Sam Dagher
AFP
Sun Jul 9, 2006
BAGHDAD - Bands of masked gunmen went on a rampage in a predominantly Sunni Baghdad neighborhood, killing at least 42 Sunni Arabs in a gruesome sectarian attack despite a massive security crackdown, witnesses said.

The apparent response to the attacks was swift, with at least 19 people killed and 59 wounded in two powerful car bombs next to a Shiite mosque in a mixed neighbourhood of the predominantly Sunni district of Adhamiyah on the capital's north side, an interior ministry official said.


"Packing It In"
By Dahr Jamail
Truthout
07/09/06
Surprise, surprise. In an interview with John King from CNN last Thursday, Dick Cheney said that withdrawing US forces from Iraq would be the "worst possible thing we could do."

Doing his best to stoke the always simmering fears of so many US residents (let us be careful how we use the word "citizen"), Cheney said of the terrorist groups in Iraq, "If we pull out, they'll follow us."

Because according to Cheney, "This is a global conflict. We've seen them attack in London and Madrid and Casablanca and Istanbul and Mombasa and East Africa. They've been, on a global basis, involved in this conflict. And it will continue - whether we complete the job or not in Iraq - only it'll get worse. Iraq will become a safe haven for terrorists. They'll use it in order to launch attacks against our friends and allies in that part of the world."


Iran says "terrorists" should not be let into Iraq
By Edmund Blair
Reuters
Sat Jul 8, 2006
TEHRAN - Iran, accused by the United States of stirring up an Iraqi insurgency, said on Saturday "terrorist" groups should be stopped from entering Iraq because they created an excuse for foreign troops to stay.

Iranian President Mahmoud Ahmadinejad also said in a speech to a meeting of ministers from Baghdad's neighbors that surrounding states were committed to ensuring stability in Iraq.

Have a question or comment about the Signs page? Discuss it on the Signs of the Times news forum with the Signs Team.

Some icons appearing on this site were taken from the Crystal Package by Evarldo and other packages by: Yellowicon, Fernando Albuquerque, Tabtab, Mischa McLachlan, and Rhandros Dembicki.

Remember, we need your help to collect information on what is going on in your part of the world!
Send your article suggestions to:

---
Fair Use Policy
Contact Webmaster at signs-of-the-times.org
Cassiopaean materials Copyright ©1994-2014 Arkadiusz Jadczyk and Laura Knight-Jadczyk. All rights reserved. "Cassiopaea, Cassiopaean, Cassiopaeans," is a registered trademark of Arkadiusz Jadczyk and Laura Knight-Jadczyk.
Letters addressed to Cassiopaea, Quantum Future School, Ark or Laura, become the property of Arkadiusz Jadczyk and Laura Knight-Jadczyk
Republication and re-dissemination of our copyrighted material in any manner is expressly prohibited without prior written consent.

Signs Editorials By Author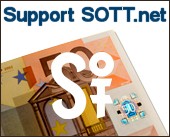 ---
Donate once - or every month!
Just click "Subscribe"!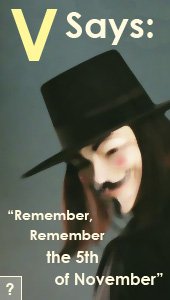 by a QFS member
Seen by over 1 BILLION people!
Books by Signs of the Times
Books by Red Pill Press