Signs of the Times for Wed, 17 May 2006

Ecuador moves against US oil giant
By Alonso Soto
Reuters
Tue May 16, 2006
QUITO, Ecuador - Ecuador began on Tuesday to take over operations of U.S. oil giant Occidental Petroleum Corp, the latest move in Latin America against foreign energy producers after nationalization in Bolivia and growing state intervention in Venezuela.

Ecuador revoked Occidental's contract on Monday after accusing it of transferring part of an oil field without authorization. Occidental says it has complied with its obligations and still hopes to settle.

Study: Exxon Valdez Oil Lingers in Alaska
By DAN JOLING
Associated Press
Wed May 17, 2006
ANCHORAGE, Alaska - Oil spilled by the Exxon Valdez 17 years ago extends farther into Alaska's tidal waters than previously thought and could be causing long-term harm to wildlife, a study concludes.

Research chemist Jeffrey Short and colleagues at the National Marine Fisheries Service in Juneau concluded that oil was found between the high- and low-tide lines where predators such as sea otters and sea ducks may encounter it while disturbing sediment in search of prey.


US spells out plan to bomb Iran
By IAN BRUCE
Defence Correspondent
05/16/06 "The Herald"
THE US is updating contingency plans for a non-nuclear strike to cripple Iran's atomic weapon programme if international diplomacy fails, Pentagon sources have confirmed.

Strategists are understood to have presented two options for pinpoint strikes using B2 bombers flying directly from bases in Missouri, Guam in the Pacific and Diego Garcia in the Indian Ocean.


Iran to require oil payments in euros
By United Press International
TEHRAN, May 15 (UPI) -- Iranian President Mahmoud Ahmadinejad announced Friday that in July Iran will abandon dollar payments for its oil and natural gas exports in favor of euros.

The move comes amid a standoff between Tehran and Washington over Iran's nuclear fuel enrichment program. The Bush administration insists the program is cover for a nuclear weapons program, a charge that Iran denies.

All current international oil transactions on the New York Mercantile Exchange and London's International Petroleum Exchange are priced in dollars.


Putin proposes creation of ruble-denominated oil, gas exchange
05/15/06 -- -MOSCOW, May 10 (RIA Novosti)
President Vladimir Putin said Wednesday that a ruble-denominated oil and natural gas stock exchange should be set up in Russia.

Speaking before both chambers of parliament, cabinet members, and reporters, Putin said: "The ruble must become a more widespread means of international transactions. To this end, we need to open a stock exchange in Russia to trade in oil, gas, and other goods to be paid for with rubles."

"Our goods are traded on global markets. Why are not they traded in Russia?" Putin said.


Israel to open main Gaza crossing in both directions; shows change in policy
02:26:06 EDT May 17, 2006
JERUSALEM (AP) - Israeli Defence Minister Amir Peretz decided Wednesday to reopen the main crossing with the Gaza Strip later in the day, military officials said.

The Karni crossing has been closed for much of the year, largely due to recent attacks there by Palestinian militants. It is the main outlet to the world for Palestinian imports and exports.

The decision by Peretz, the leader of the dovish Labour Party, signified a change in defence ministry policy with an aim to alleviate Israeli restrictions on the Palestinians, the military officials said on condition of anonymity.

Have a question or comment about the Signs page? Discuss it on the Signs of the Times news forum with the Signs Team.

Some icons appearing on this site were taken from the Crystal Package by Evarldo and other packages by: Yellowicon, Fernando Albuquerque, Tabtab, Mischa McLachlan, and Rhandros Dembicki.

Remember, we need your help to collect information on what is going on in your part of the world!
Send your article suggestions to:

---
Fair Use Policy
Contact Webmaster at signs-of-the-times.org
Cassiopaean materials Copyright ©1994-2014 Arkadiusz Jadczyk and Laura Knight-Jadczyk. All rights reserved. "Cassiopaea, Cassiopaean, Cassiopaeans," is a registered trademark of Arkadiusz Jadczyk and Laura Knight-Jadczyk.
Letters addressed to Cassiopaea, Quantum Future School, Ark or Laura, become the property of Arkadiusz Jadczyk and Laura Knight-Jadczyk
Republication and re-dissemination of our copyrighted material in any manner is expressly prohibited without prior written consent.

Signs Editorials By Author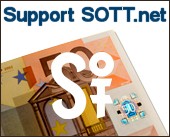 ---
Donate once - or every month!
Just click "Subscribe"!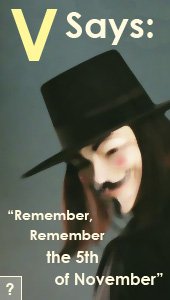 by a QFS member
Seen by over 1 BILLION people!
Books by Signs of the Times
Books by Red Pill Press