Signs of the Times for Wed, 17 May 2006

"Shock Therapy" and The Freefalling Dollar
by Mike Whitney
OpEdNews.com
May 14, 2006
The dollar is getting hammered almost daily now. It's like watching the blood ooze from an open wound. In just one month the dollar has tumbled from $1.20 to $1.29 vs. the euro; an astonishing 7% retreat.

Can't the American people see what is happening to their future? In just 6 years Bush has taken the world's strongest currency and chopped it into finally ground hash. By the time people rouse from their stupor, the greenback will be eye to eye with the peso.

Bush has piled up more debt than all the other presidents combined. His tax cuts have fattened the bankrolls of his constituents but they've put the dollar on a downward slide. Since he took office the once-mighty greenback has plummeted a whopping 35%.

Meanwhile, at the Federal Reserve, new Fed-master Bernacke has the printing presses running at warp-speed. The soaring price of oil has soaked up more than a trillion dollars of freshly-minted fiat currency, but it's the only thing that's kept the greenback from slipping beneath the waves. Unfortunately, that trick won't last forever.


U.S. stocks fall as consumer prices jump higher than expected
www.chinaview.cn 2006-05-17 22:53:23
NEW YORK, May 17 (Xinhua) -- U.S. stocks opened lower Wednesdayamid concerns of inflation as the consumer price index (CPI) jumped higher than expected.

In the opening exchanges, the Dow Jones Industrial Average was down p 33.40 to 11,386.49. The Standard & Poor's 500 index was down 3.36 to 1,288.72 and the Nasdaq composite index down 14.31 to2,214.81.


Castro denies claims he has $900m fortune: 'Why would I want money?'
By David Usborne in New York
Published: 17 May 2006
Fidel Castro is accustomed to the occasional verbal volley from Washington accusing him of tyranny and oppression. There is, however, a sure way for America to get under the 79-year-old Communist leader's skin - by calling him filthy rich.

This is what Forbes magazine is doing by including Castro in its latest rich list, Fortunes of Kings, Queens and Dictators, due for publication in its 22 May issue. News that he had been ranked number seven out of 10 on the list surfaced earlier this month, but it was only this week that Castro finally reacted.

Have a question or comment about the Signs page? Discuss it on the Signs of the Times news forum with the Signs Team.

Some icons appearing on this site were taken from the Crystal Package by Evarldo and other packages by: Yellowicon, Fernando Albuquerque, Tabtab, Mischa McLachlan, and Rhandros Dembicki.

Remember, we need your help to collect information on what is going on in your part of the world!
Send your article suggestions to:

---
Fair Use Policy
Contact Webmaster at signs-of-the-times.org
Cassiopaean materials Copyright ©1994-2014 Arkadiusz Jadczyk and Laura Knight-Jadczyk. All rights reserved. "Cassiopaea, Cassiopaean, Cassiopaeans," is a registered trademark of Arkadiusz Jadczyk and Laura Knight-Jadczyk.
Letters addressed to Cassiopaea, Quantum Future School, Ark or Laura, become the property of Arkadiusz Jadczyk and Laura Knight-Jadczyk
Republication and re-dissemination of our copyrighted material in any manner is expressly prohibited without prior written consent.

Signs Editorials By Author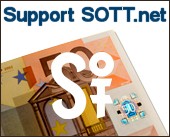 ---
Donate once - or every month!
Just click "Subscribe"!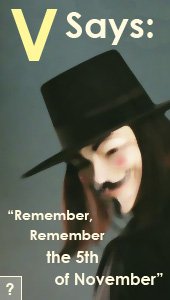 by a QFS member
Seen by over 1 BILLION people!
Books by Signs of the Times
Books by Red Pill Press