Signs of the Times for Thu, 30 Mar 2006

U.N. Security Council passes nuclear demands for Iran
CNN
Wednesday, March 29, 2006
UNITED NATIONS (AP) -- The U.N. Security Council has unanimously approved a statement Wednesday demanding that Iran suspend uranium enrichment.

The five permanent members of the U.N. Security Council agreed earlier on a statement demanding that Iran suspend uranium enrichment, setting the stage for the first action by the powerful body over fears that Tehran wants a nuclear weapon.

The text gives Iran 30 days to cooperate with the IAEA and suspend its uranium enrichment, according to U.S. Ambassador John Bolton.


Neo-con cabal blocked 2003 nuclear talks
By Gareth Porter
Asia Times
March 30 2006
WASHINGTON - The George W Bush administration failed to enter into negotiations with Iran on its nuclear program in May 2003 because neo-conservatives who advocated destabilization and regime change were able to block any serious diplomatic engagement with Tehran, according to former administration officials.

The same neo-conservative veto power also prevented the administration from adopting any official policy statement on Iran, those same officials said.

Lawrence Wilkerson, then chief of staff to secretary of state Colin Powell, said the failure to adopt a formal Iran policy in 2002-03 was the result of obstruction by a "secret cabal" of neo-conservatives in the administration, led by Vice President Dick Cheney.

"The secret cabal got what it wanted: no negotiations with Tehran," Wilkerson wrote in an e-mail to Inter Press Service (IPS).


Iran In NeoCon CrossHairs
By Richard Walker
American Free Press
March 2006
Air Strikes by Israel would draw U.S. into another war.

What would happen if Israeli warhawks launched an attack on Iran's nuclear facilities? This week, American Free Press takes a look at a new study by an international terrorism expert, which warns that bombing the Persian country would likely drag the United States into a drawnout
and bloody clash of civilizations. AFP predicted it almost a year ago, but are neo-cons that crazy?

A new study by an international terrorism expert warns that a military attack launched by the Israelis on Iran's nuclear facilities would certainly escalate to involve the United States, Iraq and Lebanon, as well as Persian Gulf states.

In its early stages, it would result in many thousands of civilian and military casualties.


Iran Defiantly Rejects New U.N. Demands
By GEORGE JAHN
Associated Press
March 30, 2006

US presses for longer-term measures on Iran
AFP
Thu Mar 30, 3:52 AM ET
BERLIN - US Secretary of State Condoleezza Rice called a newly adopted UN statement on Iran a first step and urged world powers to consider longer-term measures to thwart Tehran's suspected nuclear arms ambitions.


Iran To Stage Massive Gulf Military Maneuver
by Farhad Pouladi
AFP
Mar 30, 2006
Tehran - Thousands of Iranian troops will on Friday start a week-long military maneuver in the Gulf to ready armed forces for warding off "threats", a senior commander announced on state television.

The commander of the navy of Revolutionary Guards Corps, Rear Admiral Mostafa Safari, did not specify the nature of the threat although the maneuver comes amid increasing tensions with the West over Tehran's nuclear programme.

"The Revolutionary Guards Corps navy and air force in collaboration with (Iran's regular) army, navy, (the volunteer militia) Basij, and the Iranian police will start a maneuver from 31 March until 6 April in the Persian Gulf and Sea of Oman," he said.

Have a question or comment about the Signs page? Discuss it on the Signs of the Times news forum with the Signs Team.

Some icons appearing on this site were taken from the Crystal Package by Evarldo and other packages by: Yellowicon, Fernando Albuquerque, Tabtab, Mischa McLachlan, and Rhandros Dembicki.

Remember, we need your help to collect information on what is going on in your part of the world!
Send your article suggestions to:

---
Fair Use Policy
Contact Webmaster at signs-of-the-times.org
Cassiopaean materials Copyright ©1994-2014 Arkadiusz Jadczyk and Laura Knight-Jadczyk. All rights reserved. "Cassiopaea, Cassiopaean, Cassiopaeans," is a registered trademark of Arkadiusz Jadczyk and Laura Knight-Jadczyk.
Letters addressed to Cassiopaea, Quantum Future School, Ark or Laura, become the property of Arkadiusz Jadczyk and Laura Knight-Jadczyk
Republication and re-dissemination of our copyrighted material in any manner is expressly prohibited without prior written consent.

Signs Editorials By Author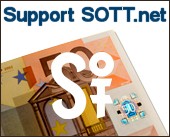 ---
Donate once - or every month!
Just click "Subscribe"!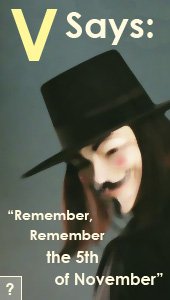 by a QFS member
Seen by over 1 BILLION people!
Books by Signs of the Times
Books by Red Pill Press