Signs of the Times for Thu, 30 Mar 2006

Charles Taylor arrested but trial still months away
AFP
Thu Mar 30, 3:32 AM ET
FREETOWN - Liberian former warlord-turned-president Charles Taylor was in custody in Sierra Leone after been arrested in Nigeria following a failed bid to escape trial for crimes against humanity.

Taylor, 58, was captured early Wednesday on Nigeria's border with Cameroon as he attempted to flee the country which had offered him exile since 2003.


Indonesia, Britain to fight terrorism together: Blair
AFP
Thu Mar 30, 3:17 AM ET
JAKARTA - Britain and Indonesia have both been the victims of terrorist atrocities and must join together to fight the scourge of Islamic militancy, Prime Minister Tony Blair said.

Blair was speaking at a press conference in Jakarta after talks with President Susilo Bambang Yudhoyono on a visit billed as recognising Indonesia as a moderate, democratic Muslim country that wants to engage the West.


Suicide attacker dies, 7 Afghans hurt in blast
Reuters
Thu Mar 30, 1:48 AM ET
KANDAHAR, Afghanistan - A suicide car-bomber was killed in Afghanistan on Thursday when his explosives went off prematurely as he approached a Canadian military convoy, police said.

None of the Canadians was wounded but seven passers-by were hurt in the car-bomb blast in the center of the southern city of Kandahar, police said.

The violence came a day after one of the biggest battles in the past year between U.S.-led forces and Taliban insurgents.


Reactions to the Israel Vote: Israel's Political Right has Collapsed
March 29, 2006
Some observers are suggesting that the new parties and new personalities in Israeli politics have clobbered the old.

I think that the bigger story is that the political right in Israel has imploded. Ariel Sharon as former head of the Likud Party, the party now headed by Benjamin Netanyahu, broke apart the vertebrae of the right and shattered the paralysis that had frozen Israel into a long-term self-destructive position regarding its all-important border dispute with Palestinians.


Israel's Election: Voting the Social Agenda
By TIM MCGIRK AND AARON KLEIN/JERUSALEM
Time.com
March 29, 2006
Behind Olmert's tepid victory are signs that Israelis are paying attention to more than the Palestinians

In Old Jerusalem, it is the Jewish custom to fold written prayers inside the cracks of the Western Wall. Last night, after exit polls in the Israeli elections gave his centrist Kadima Party a slim lead over its rivals, acting Prime Minister Ehud Olmert wedged his prayer between the stones. Translated from Hebrew, it said: "He who prays for my brother and friend I will speak peace to you."

Olmert's wish can apply to the Palestinians - and to his prospective coalition partners. With only 28 seats for Kadima in the 120-seat Knesset, Olmert's centrist party will need lots of friends, and plenty of prayers, to survive a full four-year term, political analysts say. A wobbly, Kadima-led government could end up being pulled in a dozen opposing directions by its future coalition partners.


Result could spell end of US role in pushing for peace
By Richard Beeston
Diplomatic Editor
UK Times
THIRTY years of intense US-led diplomacy, aimed at finding a peaceful solution to the Arab-Israeli conflict, could draw to an end in the wake of yesterday's Israeli elections and the confirmation of a new militant Palestinian government.


US Navy prepares aircraft carrier strike group for "major training exercise"
Jack Dorsey
Vheadline.com
March 28, 2006
The (US) Navy will send an aircraft carrier strike group, with four ships, a 60-plane air wing and 6,500 sailors, to Caribbean and South American waters for a major training exercise, it was announced Monday.

Some defense analysts suggested that the unusual two-month-long deployment, set to begin in early April, could be interpreted as a show of force by anti-American governments in Venezuela and Cuba.

The mission was sought by the US Southern Command, which has its headquarters in Miami and is responsible for all military activities in Latin America south of Mexico.

Have a question or comment about the Signs page? Discuss it on the Signs of the Times news forum with the Signs Team.

Some icons appearing on this site were taken from the Crystal Package by Evarldo and other packages by: Yellowicon, Fernando Albuquerque, Tabtab, Mischa McLachlan, and Rhandros Dembicki.

Remember, we need your help to collect information on what is going on in your part of the world!
Send your article suggestions to:

---
Fair Use Policy
Contact Webmaster at signs-of-the-times.org
Cassiopaean materials Copyright ©1994-2014 Arkadiusz Jadczyk and Laura Knight-Jadczyk. All rights reserved. "Cassiopaea, Cassiopaean, Cassiopaeans," is a registered trademark of Arkadiusz Jadczyk and Laura Knight-Jadczyk.
Letters addressed to Cassiopaea, Quantum Future School, Ark or Laura, become the property of Arkadiusz Jadczyk and Laura Knight-Jadczyk
Republication and re-dissemination of our copyrighted material in any manner is expressly prohibited without prior written consent.

Signs Editorials By Author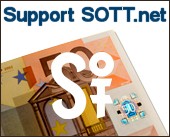 ---
Donate once - or every month!
Just click "Subscribe"!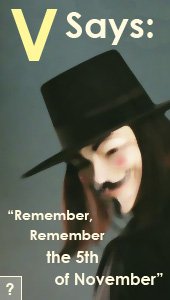 by a QFS member
Seen by over 1 BILLION people!
Books by Signs of the Times
Books by Red Pill Press