Signs of the Times for Tue, 21 Mar 2006

Actor Charlie Sheen Questions Official 9/11 Story
Alex Jones & Paul Joseph Watson
Prison Planet.com
March 20 2006

Actor Charlie Sheen has joined a growing army of other highly credible public figures in questioning the official story of 9/11 and calling for a new independent investigation of the attack and the circumstances surrounding it.

Over the past two years, scores of highly regarded individuals have gone public to express their serious doubts about 9/11. These include former presidential advisor and CIA analyst Ray McGovern, the father of Reaganomics and former Assistant Secretary of the US Treasury Paul Craig Roberts, BYU physics Professor Steven Jones, former German defense minister Andreas von Buelow, former MI5 officer David Shayler, former Blair cabinet member Michael Meacher, former Chief Economist for the Department of Labor during President George W. Bush's first term Morgan Reynolds and many more.


The bodies are piling up
By Cindy Sheehan
Information Clearing House
20 Mar 06
"More fighting and sacrifice will be required to achieve this victory, and for some, the temptation to retreat and abandon our commitments is strong." -- George Bush, Radio Address, March 18, 2006

On March 19, 2003, George Bush "shocked and awed" the world by his premature, if not wholly, unnecessary invasion of Iraq. I can remember that night when he came on to tell us that he had begun his war crimes against Iraq in earnest. I was sitting on my couch sobbing for the innocent people of Iraq and for our children who had been put in harm's way by their careless commander in chief.


Dark Pearl
By John S. Hatch
Information Clearing House
20 Mar 06
"We don't torture."-George W. Bush (Straussian 'ignoble lie')

"We don't do body counts."-Gen. Tommy Franks (Straussian ignoble truth)

I don't believe in Jesus, but I'm starting to believe in the devil. What is it about neo-con, Reptile-Republican Fundamentalist Christian politicians in particular, that accounts for such breath-taking, sadistic, self-indulgent, unnecessary cruelty? How to explain it?


America's Blinders
By Howard Zinn
The Progressive
20 Mar 06
Now that most Americans no longer believe in the war, now that they no longer trust Bush and his Administration, now that the evidence of deception has become overwhelming (so overwhelming that even the major media, always late, have begun to register indignation), we might ask: How come so many people were so easily fooled?

The question is important because it might help us understand why Americans-members of the media as well as the ordinary citizen-rushed to declare their support as the President was sending troops halfway around the world to Iraq.


Decline and fall- Kevin Phillips, no lefty, says that America -- addicted to oil, strangled by debt and maniacally religious -- is headed for doom.
By Michelle Goldberg
Salon.com
In 1984, the renowned historian and two-time Pulitzer Prize-winner Barbara Tuchman published "The March of Folly," a book about how, over and over again, great powers undermine and sabotage themselves. She documented the perverse self-destructiveness of empires that clung to deceptive ideologies in the face of contrary evidence, that spent carelessly and profligately, and that obstinately refused to change course even when impending disaster was obvious to those willing to see it. Such recurrent self- deception, she wrote, "is epitomized in a historian's statement about Philip II of Spain, the surpassing wooden- head of all sovereigns: 'No experience of the failure of his policy could shake his belief in its essential excellence.'"


Why the war is a waste
BY DANIEL JORDAN and NEIL WOLLMAN
New York Daily News
19 Mar 06
Three years after the invasion of Iraq, the only positive result of this war that the Bush administration can claim is the removal of Saddam Hussein, who had been our man in the Middle East, from power. Otherwise, the Iraqi people are worse off than before, and so are we.

Several reports indicate that at the invasion's third anniversary more than 250,000 Iraqis have died from violence or the breakdown of basic health care and other infrastructure. Poverty, childhood malnutrition, inflation and unemployment are skyrocketing. Academics and other professionals have left the country after being targeted for murder or kidnapping, draining Iraq of resources to rebuild the nation.


This misadventure has alienated most of the world from Bush
Gary Younge
Monday March 20, 2006
The Guardian
Since going to war, the president has managed to make himself almost as unpopular with US voters as he is with Iraqis

Shortly before the first Gulf war the recently retired chairman of the United States joint chiefs of staff, Admiral William Crowe, went for lunch with his successor, Colin Powell. In words that resonate today, Crowe warned Powell that "a war in the Middle East - killing thousands of Arabs for whatever noble purpose - would set back the US in the region for a long time. And that was to say nothing of the Americans who might die".

But despite his own misgivings, Crowe clearly believed military intervention was likely in the interests of presidential prestige.

"It takes two things to be a great president," he told Powell. "First you have to have a war. All the great presidents have had their wars. Two you have to find a war where you are attacked."


Guantanamo protest in SF halts traffic downtown, 17 arrested
Associated Press
20 Mar 06

SAN FRANCISCO (AP) - Police arrested 17 protesters and pulled several others wearing orange jumpsuits from a makeshift prison cell Monday in the heart of the city's financial district.

The rally, organized by Act Against Torture, which advocates shutting down the Guantanamo Bay and Abu Ghraib prisons, marked the third anniversary of the start of the war in Iraq and was held outside the office of U.S. Sen. Dianne Feinstein, D-Calif.

Lapham's Case for Impeachment
By Terrence McNally
AlterNet
March 21, 2006.
Harper's editor Lewis Lapham explains why he wrote his provocative essay arguing for the impeachment of George W. Bush.

In November 1972 Richard Nixon won 61 percent of the popular vote, carried 49 of 50 states and won the Electoral College 520-17. Yet only three months later the Senate voted 77-0 to hold hearings investigating the Watergate break-in and its coverup -- a bit of petty theft, a campaign dirty trick that could hardly have made the difference in one of the most lopsided elections in U.S. history. A year later the House voted 414-4 that the Judiciary Committee investigate whether there were grounds for impeachment. Three articles of impeachment were eventually approved by the committee, and in August 1974 Nixon resigned before he could actually be impeached.


It's criminal - Impeachment is the only recourse that can bring a halt to the madness in Iraq, and the insanity being planned in Iran and elsewhere.
by Scott Ritter
March 20, 2006
As America reaches the third anniversary of President Bush's decision to invade and occupy Iraq, there is for the first time the unsettling realization brought about by the clarity of acts that emerges only after the passage of time that something horrible has happened.

This awakening of collective awareness on the part of the American people is reflected not only in the numerous polls which show President Bush's popularity plummeting to all-time lows, largely because of the war in Iraq, but also the collective shrug of the shoulders on the part of the one-time cheerleaders for the war in Iraq -- the mainstream American media -- when covering the hollow rhetoric of the President as he tries to rally a nation around a cause that has long since lost its allure.


Bush still sees no reason to apologise
By Rupert Cornwell in Washington
20 March 2006
If anyone was looking for even the slightest hint of second thoughts from those led the US into Iraq, they would have been sorely disappointed on the third anniversary of a war that is eating into America's soul and that may well reshape its political landscape.

More sacrifice would be required, but "our goal is nothing less than complete victory", President George Bush declared in his weekly radio address yesterday.

Ignore the doom-mongering, Dick Cheney urged his countrymen on CBS's Face the Nation programme. This was no civil war; rather the insurgents had reached "a stage of desperation". On both the security and political fronts, Iraq was showing "major progress".


Man Overboard - Manliness and the Bush Administration
By Ruth Marcus
March 21, 2006
I have a new theory about what's behind everything that's wrong with the Bush administration: manliness.

"Manliness" is the unapologetic title of a new book by Harvey C. Mansfield, a conservative professor of government at Harvard University, which makes him a species as rare as a dissenting voice in the Bush White House. Mansfield's thesis is that manliness, which he sums up as "confidence in the face of risk," is a misunderstood and unappreciated attribute.


Damage Control: The Ground Zero Grassy Knoll - A new generation of conspiracy theorists is at work on a secret history of New York's most terrible day.
By Mark Jacobson
New York Magazine
March 27 Issue
1. 11/22 and 9/11
They keep telling us 9/11 changed everything. But even in this Photoshopped age of unreliable narrators, much remains the same. The assassination of President John Kennedy, the Crime of the Last Century, occurred in plain sight, in front of thousands-yet exactly what happened remains in dispute. The Warren Commission found that Lee Harvey Oswald, fellow traveler of the Fair Play for Cuba Committee, shot Kennedy with a cheap Mannlicher-Carcano rifle from a sixth-floor window of the Texas School Book Depository. The commission found that Oswald, who two days later would be murdered by nightclub owner Jack Ruby, acted alone.

Have a question or comment about the Signs page? Discuss it on the Signs of the Times news forum with the Signs Team.

Some icons appearing on this site were taken from the Crystal Package by Evarldo and other packages by: Yellowicon, Fernando Albuquerque, Tabtab, Mischa McLachlan, and Rhandros Dembicki.

Remember, we need your help to collect information on what is going on in your part of the world!
Send your article suggestions to:

---
Fair Use Policy
Contact Webmaster at signs-of-the-times.org
Cassiopaean materials Copyright ©1994-2014 Arkadiusz Jadczyk and Laura Knight-Jadczyk. All rights reserved. "Cassiopaea, Cassiopaean, Cassiopaeans," is a registered trademark of Arkadiusz Jadczyk and Laura Knight-Jadczyk.
Letters addressed to Cassiopaea, Quantum Future School, Ark or Laura, become the property of Arkadiusz Jadczyk and Laura Knight-Jadczyk
Republication and re-dissemination of our copyrighted material in any manner is expressly prohibited without prior written consent.

Signs Editorials By Author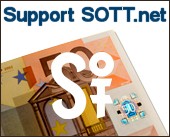 ---
Donate once - or every month!
Just click "Subscribe"!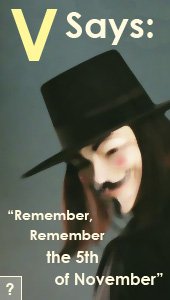 by a QFS member
Seen by over 1 BILLION people!
Books by Signs of the Times
Books by Red Pill Press