Signs of the Times for Tue, 21 Mar 2006

U.S. War Spending to Rise 44% to $9.8 Bln a Month
By Tony Capaccio and Jeff Bliss
Bloomberg
17 Mar 06
U.S. military spending in Iraq and Afghanistan will average 44 percent more in the current fiscal year than in fiscal 2005, the nonpartisan Congressional Research Service said.

Spending will rise to $9.8 billion a month from the $6.8 billion a month the Pentagon said it spent last year, the research service said. The group's March 10 report cites ''substantial'' expenses to replace or repair damaged weapons, aircraft, vehicles, radios and spare parts.


Do-Nothing Congress - 97 days of work for $165,200 while the majority of Americans go down the tubes.
By Kathy Kiely
USA TODAY
WASHINGTON - The House of Representatives is on track this year to be in session for fewer days than the Congress Harry Truman labeled as "do-nothing" during his 1948 re-election campaign.

Members of Congress are taking an entire week off for St. Patrick's Day. It's the latest scheduling innovation to give members more time to meet with constituents.


US$: Forget Iran, the problem's at home
By John Berthelsen
Asia Times
21 Mar 06
Of all the things that could wreck the US dollar - and there are many - the projected Tehran oil bourse, which is tentatively scheduled to open on March 20 to trade Iran's crude and other petroleum products in euros rather than US dollars, is probably not among them.

The much greater threat to the US currency is the US current account deficit, which ballooned to 7% of gross domestic product in the fourth quarter of 2005. The announcement drove the euro up to 1.202 against the US dollar as skittish traders renewed their concerns about the world's fiat currency



Those Corporate Homewreckers - It's just not possible to be a responsible parent or spouse if your work leaves you with barely enough time to shower.
By Barbara Ehrenreich
The Progressive
March 21, 2006
I was in the Atlanta airport recently, cruising a bookstore, when this catchy title leaped out at me: Women Who Make the World Worse: and How Their Radical Feminist Assault Is Ruining Our Schools, Families, Military, and Sports.

Since the author is National Review Washington editor and Fox News pundit Kate O'Beirne, I indulged my vanity and looked up my own name in the index. There I was, right up front on page 4, credited with ruining our families. If O'Beirne had done a little more research, she might have found me responsible for wrecking our military and schools, as well. But I can't complain: Destroying the family is a hefty accomplishment all by itself.


Creating a Moral Economy- To revive progressive ideals, we first need to dispel the empty rhetoric of market fundamentalism.
By Fred Block
The Nation
March 21, 2006
Market fundamentalism has ruled the country for close to 25 years. It has produced weak economic performance, corporate crime waves, government corruption and a coarsening of the culture. But the amazing thing is that efforts to hold the market fundamentalists accountable have gained so little traction.


Secret loans: Blair was warned but gave the go ahead
BRIAN BRADY
WESTMINSTER EDITOR
The Scotsman
19 Mar 06
TONY Blair's intimate involvement in sanctioning the loans which have rocked his government is exposed today, after one of his closest confidantes confirmed that he "knew exactly what was going on" and was aware of the risks from the start.

A senior member of the Prime Minister's inner circle gave a remarkable insight into the angst and confusion within the party's fundraising operation as it prepared for the 2005 election.

Blair last week accepted responsibility for the hugely controversial £14m in loans, which did not have to be declared in public. It emerged last week that at least three of the lenders had subsequently been nominated for peerages by the party.


Does the Gulf of Mexico Hold as Much Oil as Saudi Arabia?
by Jerome R. Corsi
Posted Mar 21, 2006
Mexico's giant Cantarell oil field, in the Gulf of Mexico off the Yucatan, was supposedly discovered in 1976 after a fisherman named Cantarell reported an oil seep in the Campeche Bay. Last week, Mexico announced finding another giant oil field off Veracruz, the Noxal, estimated to hold more than 10 billion barrels of oil.

Have a question or comment about the Signs page? Discuss it on the Signs of the Times news forum with the Signs Team.

Some icons appearing on this site were taken from the Crystal Package by Evarldo and other packages by: Yellowicon, Fernando Albuquerque, Tabtab, Mischa McLachlan, and Rhandros Dembicki.

Remember, we need your help to collect information on what is going on in your part of the world!
Send your article suggestions to:

---
Fair Use Policy
Contact Webmaster at signs-of-the-times.org
Cassiopaean materials Copyright ©1994-2014 Arkadiusz Jadczyk and Laura Knight-Jadczyk. All rights reserved. "Cassiopaea, Cassiopaean, Cassiopaeans," is a registered trademark of Arkadiusz Jadczyk and Laura Knight-Jadczyk.
Letters addressed to Cassiopaea, Quantum Future School, Ark or Laura, become the property of Arkadiusz Jadczyk and Laura Knight-Jadczyk
Republication and re-dissemination of our copyrighted material in any manner is expressly prohibited without prior written consent.

Signs Editorials By Author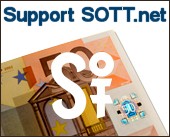 ---
Donate once - or every month!
Just click "Subscribe"!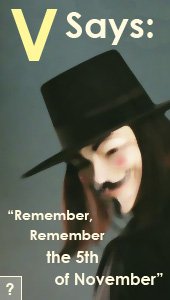 by a QFS member
Seen by over 1 BILLION people!
Books by Signs of the Times
Books by Red Pill Press