Signs of the Times for Tue, 21 Mar 2006

Bush Didn't Bungle Iraq, You Fools - The Mission Was Indeed Accomplished
By Greg Palast
The Guardian
20 Mar 06
Get off it. All the carping, belly-aching and complaining about George Bush's incompetence in Iraq, from both the Left and now the Right, is just dead wrong.

On the third anniversary of the tanks rolling over Iraq's border, most of the 59 million Homer Simpsons who voted for Bush are beginning to doubt if his mission was accomplished.

But don't kid yourself -- Bush and his co-conspirator, Dick Cheney, accomplished exactly what they set out to do. In case you've forgotten what their real mission was, let me remind you of White House spokesman Ari Fleisher's original announcement, three years ago, launching of what he called,

Operation
Iraqi
Liberation.

O.I.L.


Iraqi diplomat gave U.S. prewar WMD details
By Aram Roston, Lisa Myers
& the NBC Investigative Unit
Updated: 7:36 p.m. ET March 20, 2006
In the period before the Iraq war, the CIA and the Bush administration erroneously believed that Saddam Hussein was hiding major programs for weapons of mass destruction. Now NBC News has learned that for a short time the CIA had contact with a secret source at the highest levels within Saddam Hussein's government, who gave them information far more accurate than what they believed. It is a spy story that has never been told before, and raises new questions about prewar intelligence.


Top Ten Catastrophes of the Third Year of American Iraq
Monday, March 20, 2006
Juan Cole
The American war against Iraq began on March 20, 2003, so today is the third anniversary. The Himalyan mistakes of the American administration of the country in its first two years have by now been much analyzed -- the punitive steps against even low-level Baath Party members, the firing of tens of thousands of Sunni Arabs, the dissolution of the army, the permitting of looting on a vast scale, the failure to understand tribal honor, the failure to get a handle on the early guerrilla war, the failure to understand Shiite Islam, the torture at Abu Ghraib, the failure to get services on line, the destruction of Fallujah, the ill-timed and ill-advised attempt to "kill or capture" Muqtada al-Sadr, the adoption of an election system that allowed the almost complete exclusion of the Sunni Arabs, etc., etc.


Did Marines Commit Crime in Iraq Civilian Deaths? Prompted by Video and Magazine, Military Investigates Incident in Which 15 Iraqis Died, Including Children
By JONATHAN KARL
ABC News
20 Mar 06
A bloody videotape shot by a local Iraqi journalism student has prompted the Pentagon to launch a criminal investigation into an incident that left at least 15 Iraqi civilians dead in the city of Haditha.

The details of what happened four months ago in Haditha are just now coming to light with the release of the videotape by an Iraqi organization called Hammurabi Human Rights.


One Morning in Haditha- U.S. Marines killed 15 Iraqi civilians in their homes last November. Was it self-defense, an accident or cold-blooded revenge?
By TIM MCGIRK/ BAGHDAD
Time Magazine
19 Mar 06
The incident seemed like so many others from this war, the kind of tragedy that has become numbingly routine amid the daily reports of violence in Iraq. On the morning of Nov. 19, 2005, a roadside bomb struck a humvee carrying Marines from Kilo Company, 3rd Battalion, 1st Marines, on a road near Haditha, a restive town in western Iraq. The bomb killed Lance Corporal Miguel (T.J.) Terrazas, 20, from El Paso, Texas. The next day a Marine communiqué from Camp Blue Diamond in Ramadi reported that Terrazas and 15 Iraqi civilians were killed by the blast and that "gunmen attacked the convoy with small-arms fire," prompting the Marines to return fire, killing eight insurgents and wounding one other. The Marines from Kilo Company held a memorial service for Terrazas at their camp in Haditha. They wrote messages like "T.J., you were a great friend. I'm going to miss seeing you around" on smooth stones and piled them in a funeral mound. And the war moved on.


Iraqi police say U.S. troops executed 11, including baby
By Matthew Schofield
Knight Ridder
BAGHDAD, Iraq - Iraqi police have accused U.S. troops of executing 11 people, including a 75-year-old woman and a 6-month-old infant, in the aftermath of a raid Wednesday on a house about 60 miles north of Baghdad.

The villagers were killed after U.S. troops herded them into a single room of the house, according to a police document obtained by Knight Ridder Newspapers. The soldiers also burned three vehicles, killed the villagers' animals and blew up the house, the document said.


Death squads on the prowl in a nation paralysed by fear
Patrick Cockburn in Arbril
20 March 2006
Iraq is a country paralysed by fear. It is at its worst in Baghdad. Sectarian killings are commonplace. In the three days after the bombing of the Shia shrine in Samarra on 22 February, some 1,300 people, mostly Sunni, were picked up on the street or dragged from their cars and murdered. The dead bodies of four suspected suicide bombers were left dangling from a pylon in the Sadr City slum.

The scale of the violence is such that most of it is unreported. Iyad Allawi, the former prime minister, said yesterday that scores were dying every day. "It is unfortunate that we are in civil war. We are losing each day, as an average, 50 to 60 people throughout the country, if not more," he said. "If this is not civil war, then God knows what civil war is."


Gunmen storm Iraqi police station
Last Updated Tue, 21 Mar 2006 08:15:29 EST
CBC News

10 bodies found in Baghdad, including 13-year-old girl
Evening Echo
20 Mar 06
Iraqi authorities today reported finding 10 more bullet-riddled bodies dumped in the capital Baghdad, one of them that of a 13-year-old girl.

The 10 bodies were the latest gruesome discoveries tied to the underground sectarian war being conducted by Shiite and Sunni Muslims as they settle scores in the chaos that grips the Iraqi capital.

As many as 700 people have been killed in sectarian violence since the February 22 bombing of a Shiite shrine in Samarra and the subsequent series of car bombings and mortar attacks in the Sadr City slum on March 12.

Baghdadis voiced anger today when asked about their lives as the war entered its fourth year.

"Since US-led troops) came into Iraq, we get nothing," said Ali Zeidan. "Three years have passed by for the Iraqi people and they are still suffering psychologically ... and economically."

Have a question or comment about the Signs page? Discuss it on the Signs of the Times news forum with the Signs Team.

Some icons appearing on this site were taken from the Crystal Package by Evarldo and other packages by: Yellowicon, Fernando Albuquerque, Tabtab, Mischa McLachlan, and Rhandros Dembicki.

Remember, we need your help to collect information on what is going on in your part of the world!
Send your article suggestions to:

---
Fair Use Policy
Contact Webmaster at signs-of-the-times.org
Cassiopaean materials Copyright ©1994-2014 Arkadiusz Jadczyk and Laura Knight-Jadczyk. All rights reserved. "Cassiopaea, Cassiopaean, Cassiopaeans," is a registered trademark of Arkadiusz Jadczyk and Laura Knight-Jadczyk.
Letters addressed to Cassiopaea, Quantum Future School, Ark or Laura, become the property of Arkadiusz Jadczyk and Laura Knight-Jadczyk
Republication and re-dissemination of our copyrighted material in any manner is expressly prohibited without prior written consent.

Signs Editorials By Author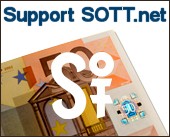 ---
Donate once - or every month!
Just click "Subscribe"!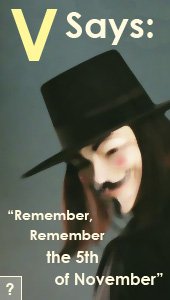 by a QFS member
Seen by over 1 BILLION people!
Books by Signs of the Times
Books by Red Pill Press