Signs of the Times for Tue, 21 Mar 2006

Baker's Latest Assignment; tell Bush we lost
By Mike Whitney
Information Clearing House
20 Mar 06
The cracks and fissures are finally beginning to appear in Fortress Bush. The AP is reporting that Congress quietly appointed an "Iraq Study Group" headed by James A. Baker to "assess the Bush administration's policies in Iraq and political and economic developments in the troubled country". In other words, Baker has been picked to tell Bush that the war is over; we lost.

The group was voted into being with little fanfare to spare the White House any unnecessary embarrassment, but the message is clear; the adults are finally stepping in. The war has been so appallingly mismanaged that jittery American elites are forcing themselves back into the policy-making apparatus.


Media Avoids Covering Vote on Permanent Bases
By David Swanson
afterdowningstreet.org
Something is happening in Iraq that most Americans have never heard about, but many Americans think the war is being fought for: the United States is building what look like permanent military bases.

Something happened in Congress last Thursday that most Americans have not heard about. A number of Congress Members, led by Barbara Lee and Tom Allen, proposed an amendment to the latest giant spending bill for the war, an amendment forbidding the United States to establish permanent bases in Iraq.


How to spot a baby conservative - Whiny children, claims a new study, tend to grow up rigid and traditional. Future liberals, on the other hand ...
KURT KLEINER
Toronto STAR
19 Mar 06
Remember the whiny, insecure kid in nursery school, the one who always thought everyone was out to get him, and was always running to the teacher with complaints? Chances are he grew up to be a conservative.

At least, he did if he was one of 95 kids from the Berkeley area that social scientists have been tracking for the last 20 years. The confident, resilient, self-reliant kids mostly grew up to be liberals.

The study from the Journal of Research Into Personality isn't going to make the UC Berkeley professor who published it any friends on the right. Similar conclusions a few years ago from another academic saw him excoriated on right-wing blogs, and even led to a Congressional investigation into his research funding.

But the new results are worth a look.


Cold Warrior in a Strange Land A Tomdispatch Interview with Chalmers Johnson (Part 1)
Tomdispatch
As he and his wife Sheila drive me through downtown San Diego in the glare of mid-day, he suddenly exclaims, "Look at that structure!" I glance over and just across the blue expanse of the harbor is an enormous aircraft carrier. "It's the U.S.S. Ronald Reagan," he says, "the newest carrier in the fleet. It's a floating Chernobyl and it sits a proverbial six inches off the bottom with two huge atomic reactors. You make a wrong move and there goes the country's seventh largest city."



Have a question or comment about the Signs page? Discuss it on the Signs of the Times news forum with the Signs Team.

Some icons appearing on this site were taken from the Crystal Package by Evarldo and other packages by: Yellowicon, Fernando Albuquerque, Tabtab, Mischa McLachlan, and Rhandros Dembicki.

Remember, we need your help to collect information on what is going on in your part of the world!
Send your article suggestions to:

---
Fair Use Policy
Contact Webmaster at signs-of-the-times.org
Cassiopaean materials Copyright ©1994-2014 Arkadiusz Jadczyk and Laura Knight-Jadczyk. All rights reserved. "Cassiopaea, Cassiopaean, Cassiopaeans," is a registered trademark of Arkadiusz Jadczyk and Laura Knight-Jadczyk.
Letters addressed to Cassiopaea, Quantum Future School, Ark or Laura, become the property of Arkadiusz Jadczyk and Laura Knight-Jadczyk
Republication and re-dissemination of our copyrighted material in any manner is expressly prohibited without prior written consent.

Signs Editorials By Author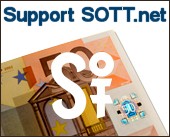 ---
Donate once - or every month!
Just click "Subscribe"!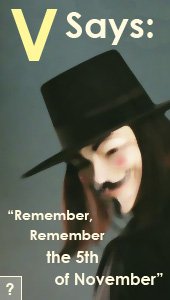 by a QFS member
Seen by over 1 BILLION people!
Books by Signs of the Times
Books by Red Pill Press