Signs of the Times for Mon, 20 Mar 2006

Video game therapy - a new frontier
By Lisa Baertlein
Reuters
Fri Mar 17, 6:48 PM ET
LOS ANGELES - Doctors pronounced Ethan Myers brain dead after a car accident dealt the 9-year-old a severe brain injury in 2002. After he miraculously awoke from a nearly month-long coma, doctors declared he would never again eat on his own, walk or talk.

Yet, thanks partly to a video game system, Myers has caught up with his peers in school and even read a speech to a large group of students.


Is this a bleeding miracle?
By JOE SPAGNOLO
The Sunday Times
19mar06
THE Catholic Church claims a modern-day miracle is unfolding in Rockingham.

It says that a 50-year-old father of three, whose identity is being kept secret, is displaying stigmata on his hands and feet – wounds that appear to be similar to those on the crucified body of Christ.

The Rev Father Finbarr Walsh told The Sunday Times this week that he had witnessed the phenomena, which lasted 24 hours and included visions of and messages from the Virgin Mary.


The Spell-Breaker - Daniel Dennett on why faith should be investigated scientifically, and why he's coming out of the closet as a nonbeliever.
Interview by Rebecca Phillips
BeliefNet
Philosopher Daniel C. Dennett is accustomed to creating media firestorms. His 2003 op-ed in the New York Times launched a heated debate over the use of the term "Bright" to describe nonbelievers. His latest contribution to the discussion of belief and nonbelief, is no different: the controversial book "Breaking the Spell" has been continuously hailed and criticized in newspapers and weblogs since its release in February 2006. Dennett suggests that many religious adherents are more loyal to "faith" than to God. He spoke recently with Beliefnet about why he has taken on the role of 'village atheist,' and why, though he thinks belief in God is irrational, he thinks religion can occasionally do good.



Earth may have 'infected' Titan with life
By Chris Williams
Published Monday 20th March 2006 11:36 GMT
The various meteoric slappings sustained by Earth over the millenia may have seeded other parts of the solar system with life, if calculations by Canadian scientists are to be believed.

Planetary scientist Brett Gladman and colleagues at the University of British Columbia in Vancouver worked out that for material to be thrown up with enough force to exit Earth's atmosphere, it would take an impact from a meteor 10 to 50km across. They reckon such impacts, which include the famous 'dinosaur-killer' that formed the Chicxulub crater, send about 600m potenitally life-bearing rock fragments into solar orbit.

Have a question or comment about the Signs page? Discuss it on the Signs of the Times news forum with the Signs Team.

Some icons appearing on this site were taken from the Crystal Package by Evarldo and other packages by: Yellowicon, Fernando Albuquerque, Tabtab, Mischa McLachlan, and Rhandros Dembicki.

Remember, we need your help to collect information on what is going on in your part of the world!
Send your article suggestions to:

---
Fair Use Policy
Contact Webmaster at signs-of-the-times.org
Cassiopaean materials Copyright ©1994-2014 Arkadiusz Jadczyk and Laura Knight-Jadczyk. All rights reserved. "Cassiopaea, Cassiopaean, Cassiopaeans," is a registered trademark of Arkadiusz Jadczyk and Laura Knight-Jadczyk.
Letters addressed to Cassiopaea, Quantum Future School, Ark or Laura, become the property of Arkadiusz Jadczyk and Laura Knight-Jadczyk
Republication and re-dissemination of our copyrighted material in any manner is expressly prohibited without prior written consent.

Signs Editorials By Author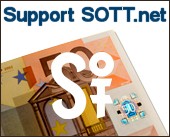 ---
Donate once - or every month!
Just click "Subscribe"!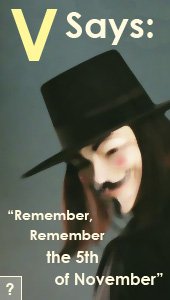 by a QFS member
Seen by over 1 BILLION people!
Books by Signs of the Times
Books by Red Pill Press