Signs of the Times for Mon, 20 Mar 2006
Super cyclone hits northeastern Australia
AFP
March 19, 2006
BRISBANE, Australia - A super cyclone smashed into tropical northeastern Australia, with winds of up to 290 kilometres an hour (180 mph) causing casualties and ripping homes apart, officials said.

Tropical Cyclone Larry hit land near Innisfail in the far north of Queensland state as a top category five, but had since been downgraded to a category four, the Queensland weather bureau said.

It is the strongest cyclone to strike Australia in more than 30 years and was seen as potentially more dangerous than Cyclone Tracy, which devastated the northern city of Darwin in 1974, killing 71 people and leaving 20,000 homeless.

Severe Storms Develop in Texas
By WEATHER UNDERGROUND
The Associated Press
March 19, 2006
A late-winter storm dumped up to a foot of snow in South Dakota on Sunday, while severe thunderstorms developed in Texas, and scattered rain fell across the nation's midsection.

Heavy snow closed highways and canceled weekend events across much of South Dakota. Eight to 9 inches had fallen in the community of Bonesteel and up to a foot in other areas.


Ottawa Scientist Says Cosmic Rays, Not Greenhouse Gases, Cause Global Warming
March 16, 2006
Tom Spears
The Ottawa Citizen
With trepidation, Jan Veizer suggests the accepted view of climate change is wrong.

A prominent University of Ottawa science professor says what we know about global warming is wrong -- that stars, not greenhouse gases, are changing Earth's climate.

Jan Veizer says high-energy rays from distant parts of space are smashing into our atmosphere in ways that make our planet go through warm and cool cycles.

The recently retired professor (he still holds a research chair and supervises grad students and postdoctoral fellows) knows that to challenge the accepted climate change theory can lead to a nasty fight.

It's a politically and economically loaded topic, and as polarized as an election campaign.

Yet he is speaking out -- a bit nervously -- about his published research.

"Look, maybe I'm wrong," he said in an interview. "But I'm saying, at least let's look at this and discuss it.

"Every" part of the theory "has its problems," Mr. Veizer adds. "But so does every other model" of how Earth's climate behaves.

Cosmic rays are hitting us all the time. Hold up a penny, and one such particle will hit it, on average, once a minute. The high-energy particle from a distant star has likely been shooting through space for hundreds or thousands of years.

Australian Cyclone Worst in Decades
By Meraiah Foley
Associated Press
20 March 2006
CAIRNS, Australia -The most powerful storm to hit Australia in decades laid waste to its northeastern coast on Monday, mowing down sugar and banana plantations and leaving possibly thousands of people homeless.

But there were no reports of serious injuries, reflecting the preparedness of residents in the storm-prone region.

Warmer Seas Creating Stronger Hurricanes, Study Confirms
By Ker Than
LiveScience Staff Writer
16 March 2006
A rise in the world's sea surface temperatures was the primary contributor to the formation of stronger hurricanes since 1970, a new study reports.

While the question of what role, if any, humans have had in all this is still a matter of intense debate, most scientists agree that stronger storms are likely to be the norm in future hurricane seasons.

The study is detailed in the March 17 issue of the journal Science.

Have a question or comment about the Signs page? Discuss it on the Signs of the Times news forum with the Signs Team.

Some icons appearing on this site were taken from the Crystal Package by Evarldo and other packages by: Yellowicon, Fernando Albuquerque, Tabtab, Mischa McLachlan, and Rhandros Dembicki.

Remember, we need your help to collect information on what is going on in your part of the world!
Send your article suggestions to:

---
Fair Use Policy
Contact Webmaster at signs-of-the-times.org
Cassiopaean materials Copyright ©1994-2014 Arkadiusz Jadczyk and Laura Knight-Jadczyk. All rights reserved. "Cassiopaea, Cassiopaean, Cassiopaeans," is a registered trademark of Arkadiusz Jadczyk and Laura Knight-Jadczyk.
Letters addressed to Cassiopaea, Quantum Future School, Ark or Laura, become the property of Arkadiusz Jadczyk and Laura Knight-Jadczyk
Republication and re-dissemination of our copyrighted material in any manner is expressly prohibited without prior written consent.

Signs Editorials By Author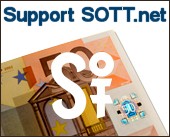 ---
Donate once - or every month!
Just click "Subscribe"!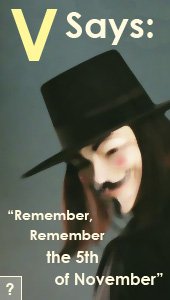 by a QFS member
Seen by over 1 BILLION people!
Books by Signs of the Times
Books by Red Pill Press