Signs of the Times for Mon, 20 Mar 2006

Blair calls for Guantanamo to close
By Colin Brown
Deputy Political Editor
The Independent
17 Mar 06
Tony Blair joined the growing calls for the US detention camp at Guantanamo Bay to be closed after he was questioned about the claims of torture by two British residents held there.

Mr Blair was challenged at his regular monthly press conference at 10 Downing Street yesterday over the graphic and shocking claims by two men who lived in Britain that they were handed over to the CIA by the security service MI5 for torture in the notorious "dark prison" in Kabul, Afghanistan, before being taken to Guantanamo.


Look at the latins: In resisting the abuse of US power the Middle East has a lot to learn from Latin America
Rumy Hassan
Al-Ahram Weekly
16_22 March 2006
Issue No. 786
Though one might hesitate to use such unfashionable terms in polite society, it remains the case that we are living in the age not only of US imperialism but of resistance to it. In The Great Transformation, a seminal work on 19th century imperialism, political economist Karl Polanyi described how the expansion of the market by imperial powers generated a "countermovement" -- or resistance. We are witnessing a modern variant of this, with the epicentre of the countermovement residing in the Middle East, above all in resistance to US-led wars in Afghanistan and Iraq, to the perennial oppression of the Palestinians by US's client, Israel -- the victory of Hamas can be seen as part of this countermovement -- and, more recently, to threats against Iran.


Chavez pours oil on troubled waters - to many Americans actions speak louder than words.
By Jonathan Beale
BBC News, New England
There is little love lost between the presidents of the United States and Venezuela. Hugo Chavez calls George W Bush a terrorist - the US president accuses him of being a left-wing dictator.

But they have one thing in common: oil. And now Hugo Chavez has come up with a way of using his oil to spread his revolution.

He is offering poor Americans hundreds of thousands of gallons of cut price fuel to help them heat their homes - Venezuela's response, he says, to the events of Hurricane Katrina.

So how is the US responding to this offer of help from a country viewed as a threat by President Bush?


Secessionists threaten Venezuela's unity
W. T. Whitney Jr.
People's Weekly World
16 Mar 06
"It's new evidence for a destabilization plan that North American imperialism, through the fascist government of George W. Bush, is carrying out in our country to torpedo and sabotage the revolutionary process."

Oscar Figuera, general secretary of the Venezuelan Communist Party and a National Assembly delegate, was referring to a new secessionist movement in Zulia, the northwestern Venezuelan state where 40 percent of the nation's oil reserves are located.


Latin America Unchained
Mark Engler
TomPaine
March 16, 2006
For decades the International Monetary Fund (IMF) served as one of the key pillars of the "Washington Consensus." Dominated by the White House, the Fund allowed successive administrations to control the economic policy of poorer countries in this hemisphere and beyond. Those nations wishing to buck a U.S. agenda of corporate globalization risked having their access to international loans cut off. The brutish IMF not only handled its own funds but also played gatekeeper for money from other creditors, such as the regional development banks. This power made the institution as hated throughout the global South as it was celebrated inside the Beltway.


Cuba Demands America Return Guantanamo Bay
BY Miguel Angel Alvarez
Special for Granma International
March 15, 2006
Guantanamo Bay has been in America's possession since 1901, after Washington intervened in the Spanish-Cuban war. According to this op-ed article from Cuba's state-controlled Granma, the Cuban people consider the pact ceding the Bay to Washington as null and void, since it was signed 'against the will of our people.'


Chavez blasts Bush as "donkey" and "drunkard"
Reuters
Sun Mar 19, 2006 3:58 PM ET
CARACAS, Venezuela - Venezuelan President Hugo Chavez on Sunday lobbed a litany of insults at U.S. President George W. Bush ranging from "donkey" to "drunkard" in response to a White House report branding the left-wing leader a demagogue.

Chavez is one of Bush's fiercest critics and has repeatedly accused the U.S. government of seeking to oust him from the presidency of Venezuela, the world's No. 5 oil exporter and a supplier of around 15 percent of U.S. crude imports.

"You are a donkey, Mr. Bush," said Chavez, speaking in English on his weekly Sunday broadcast.

"You're an alcoholic Mr. Danger, or rather, you're a drunkard," Chavez said, referring to Bush by a nickname he frequently uses to describe the U.S. president.

Have a question or comment about the Signs page? Discuss it on the Signs of the Times news forum with the Signs Team.

Some icons appearing on this site were taken from the Crystal Package by Evarldo and other packages by: Yellowicon, Fernando Albuquerque, Tabtab, Mischa McLachlan, and Rhandros Dembicki.

Remember, we need your help to collect information on what is going on in your part of the world!
Send your article suggestions to:

---
Fair Use Policy
Contact Webmaster at signs-of-the-times.org
Cassiopaean materials Copyright ©1994-2014 Arkadiusz Jadczyk and Laura Knight-Jadczyk. All rights reserved. "Cassiopaea, Cassiopaean, Cassiopaeans," is a registered trademark of Arkadiusz Jadczyk and Laura Knight-Jadczyk.
Letters addressed to Cassiopaea, Quantum Future School, Ark or Laura, become the property of Arkadiusz Jadczyk and Laura Knight-Jadczyk
Republication and re-dissemination of our copyrighted material in any manner is expressly prohibited without prior written consent.

Signs Editorials By Author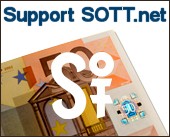 ---
Donate once - or every month!
Just click "Subscribe"!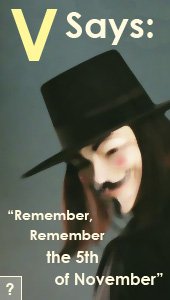 by a QFS member
Seen by over 1 BILLION people!
Books by Signs of the Times
Books by Red Pill Press