Signs of the Times for Mon, 20 Mar 2006

OZ PM denies lying about kickbacks
Gerard McManus
18mar06
PRIME Minister John Howard has denied lying to the Australian people about his Government's knowledge that kickbacks had been paid to Saddam Hussein.

Mr Howard failed to explain why the nation's top spy agencies never passed on the explosive intelligence about Australian companies breaking United Nations sanctions in Iraq as long as eight years ago.


GOP gives only lip service to fiscal discipline - Senate approves billions in election-year deficit spending
Joel Havemann and Richard Simon
Los Angeles Times
18 Mar 06
WASHINGTON -- For two days they marched past the huge marble fountain and upstairs to the terra cotta and creamy gold splendor of the grand ballroom at the historic Peabody Hotel in Memphis, Tenn. There, flanked by the flags of more than two dozen states, four U.S. senators who hope to carry the Republican banner in the 2008 presidential election pledged allegiance to one of the GOP's most revered principles: fiscal responsibility -- never spend taxpayers' money you don't have.



Animal Farm: House GOP leader well traveled - Boehner has spent nearly six months on privately funded trips since 2000
By Jeffrey H. Birnbaum
The Washington Post
March 17, 2006
House Majority Leader John A. Boehner (Ohio), who rose to power in the wake of a congressional lobbying scandal, spent the equivalent of nearly six months on privately funded trips over the past six years, according to a new study by a nonpartisan research group.

The Center for Public Integrity said that Boehner accepted 42 privately sponsored trips from January 2000 to December 2005. That put him on the road to other countries and "golfing hotspots," often with his wife, Debbie, for about half a year, "only nine days of which he listed as being 'at personal expense,' " the center said.

Industry decries clean-air ruling
MICHAEL JANOFSKY
New York Times News Service
18 Mar 06
WASHINGTON - A federal appeals court on Friday overturned a clean-air regulation issued by the Bush administration that would have let many power plants, refineries and factories avoid installing costly new pollution controls when they modernize.

Ruling in favor of a coalition of states and environmental advocacy groups, the U.S. Circuit Court of Appeals for the District of Columbia declared the "plain language" of the act required a stricter approach.

The ruling by a three-judge panel was the court's second decision in less than a year in a pair of closely related cases involving the administration's interpretations of a complex section of the Clean Air Act.


The star-spangled fantasyland of the fake and home of the bogus - US politicians aim for rugged, macho images because insecure voters want to feel that real men are in charge
Linda Colley
Saturday March 18, 2006
The Guardian

In America, the excitement about Dick Cheney's shooting accident is over. There are no more talkshow debates about why he took so long to make a statement, and no more news reports about his 78-year-old victim. Even the delicious contrast between the vicepresident's bravery in the face of small birds and the deferments he took to keep from going to Vietnam no longer raises eyebrows. Yet the shrewdest comment I heard on the incident was rarely touched on. What did the vice-president think he was doing, inquired a serious hunter? Real men got up early and went into the countryside hunting wild quail alone with their dog. Going in groups to a farm to shoot specially bred birds was for sissies. It wasn't Cheney's involvement in masculine pursuits that was noteworthy; it was that the mode of masculinity on show was bogus.

Have a question or comment about the Signs page? Discuss it on the Signs of the Times news forum with the Signs Team.

Some icons appearing on this site were taken from the Crystal Package by Evarldo and other packages by: Yellowicon, Fernando Albuquerque, Tabtab, Mischa McLachlan, and Rhandros Dembicki.

Remember, we need your help to collect information on what is going on in your part of the world!
Send your article suggestions to:

---
Fair Use Policy
Contact Webmaster at signs-of-the-times.org
Cassiopaean materials Copyright ©1994-2014 Arkadiusz Jadczyk and Laura Knight-Jadczyk. All rights reserved. "Cassiopaea, Cassiopaean, Cassiopaeans," is a registered trademark of Arkadiusz Jadczyk and Laura Knight-Jadczyk.
Letters addressed to Cassiopaea, Quantum Future School, Ark or Laura, become the property of Arkadiusz Jadczyk and Laura Knight-Jadczyk
Republication and re-dissemination of our copyrighted material in any manner is expressly prohibited without prior written consent.

Signs Editorials By Author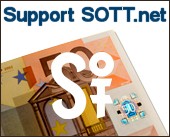 ---
Donate once - or every month!
Just click "Subscribe"!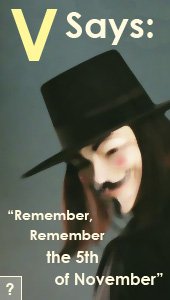 by a QFS member
Seen by over 1 BILLION people!
Books by Signs of the Times
Books by Red Pill Press