Signs of the Times for Sat, 11 Mar 2006

Externalizing the Cost of War
By Charles Sullivan
Information Clearing House
10 Mar 06
It must seem odd to the world that while our nation is coming apart at the seams, and every last shred of decency is being severed from the cloth of conscience, all we can do is watch American Idol and Survivor. According to author Mike Green (The Whole Truth about the U.S. War on Terror), there are one hundred and ninety-two recognized nations on earth, and the U.S. has troops stationed in one hundred and thirty-five of them. In total, we have in excess of four hundred thousand troops occupying a substantial majority of the world. The nation with the second largest number of troops deployed is Great Britain with thirty-five thousand, followed by France with twenty-three thousand. Apparently, bringing democracy to the world requires an extensive presence and lots of weapons. If only that were what this is about. It is really about hegemony, domination, global empire.


Former Top Bush Aide Accused of Md. Thefts - Refund Scam Netted Grifter $5,000, Police Say
By Ernesto Londoño and Michael A. Fletcher
Washington Post Staff Writers
Saturday, March 11, 2006
Claude A. Allen, who resigned last month as President Bush's top domestic policy adviser, was arrested this week in Montgomery County for allegedly swindling Target and Hecht's stores out of more than $5,000 in a refund scheme, police said.

Allen, 45, of Gaithersburg, has been released on his own recognizance and is awaiting trial on two charges, felony theft scheme and theft over $500, said Lt. Eric Burnett, a police spokesman. Each charge is punishable by up to 15 years in prison.


Despite Another $67 Billion, Our Army is Broke and Badly Depleted
Rep. John Murtha
This morning I spoke at a gathering of the National Newspaper Association regarding my strategy to redeploy our troops from Iraq on a scheduled timetable as soon as practicable. Iraq continues to be mischaracterized by the President as the center for the Global War on Terrorism. It is estimated that there are less than 1,000 Al Qaeda in Iraq. What is happening in Iraq is a civil war. It is Iraqis killing Iraqis and our troops are also targets.


Lawmakers: Wal-Mart threatens US payment system
By Kristin Roberts
Reuters
11 Mar 06
WASHINGTON - A group of lawmakers on Friday said an industrial bank owned by Wal-Mart (WMT.N: Quote, Profile, Research), the world's largest retailer, could threaten the stability of the U.S. financial system and drive community banks out of business.

In a highly critical letter to the acting chairman of the Federal Deposit Insurance Corp., obtained by Reuters, a group of more than 30 Congress members asked the bank regulator to reject Wal-Mart's application to open a bank in Utah.

"Wal-Mart's plan, to have its bank process hundreds of billions in transactions for its own stores, could threaten the stability of the nation's payments system," the lawmakers wrote.


The Fed Officially Kicks Off the Next Recession
by Robert McHugh
It is official. A recession is coming. How do I know? Because this week new Fed Chairman Ben Bernanke gave an official warning to bankers about commercial real estate loans. That is always the kickoff to a recession. It is the starter's gun, the national anthem before a ballgame, the opening hymn at a church service. Here is how it works. The Fed has three official tools to control the money supply: Setting reserve requirements (telling banks how much of their deposits they cannot lend. The higher the reserve requirements, the less loans, the less money creation by the economy). The second tool is open market operations. Here they set the amount of money in the system by buying or selling securities. Third is setting the discount rate, the rate of interest banks must pay to borrow money at the Fed. Theoretically, the higher the rate, the less money banks will borrow, the less they have to lend, and the less money that is created by the banking system.

Have a question or comment about the Signs page? Discuss it on the Signs of the Times news forum with the Signs Team.

Some icons appearing on this site were taken from the Crystal Package by Evarldo and other packages by: Yellowicon, Fernando Albuquerque, Tabtab, Mischa McLachlan, and Rhandros Dembicki.

Remember, we need your help to collect information on what is going on in your part of the world!
Send your article suggestions to:

---
Fair Use Policy
Contact Webmaster at signs-of-the-times.org
Cassiopaean materials Copyright ©1994-2014 Arkadiusz Jadczyk and Laura Knight-Jadczyk. All rights reserved. "Cassiopaea, Cassiopaean, Cassiopaeans," is a registered trademark of Arkadiusz Jadczyk and Laura Knight-Jadczyk.
Letters addressed to Cassiopaea, Quantum Future School, Ark or Laura, become the property of Arkadiusz Jadczyk and Laura Knight-Jadczyk
Republication and re-dissemination of our copyrighted material in any manner is expressly prohibited without prior written consent.

Signs Editorials By Author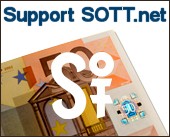 ---
Donate once - or every month!
Just click "Subscribe"!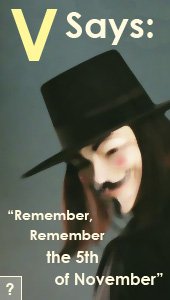 by a QFS member
Seen by over 1 BILLION people!
Books by Signs of the Times
Books by Red Pill Press