Signs of the Times for Sat, 18 Feb 2006

China Rushes to Complete $100B Deal With Iran
By Peter S. Goodman
Washington Post Foreign Service
Friday, February 17, 2006
SHANGHAI -- China is hastening to complete a deal worth as much as $100 billion that would allow a Chinese state-owned energy firm to take a leading role in developing a vast oil field in Iran, complicating the Bush administration's efforts to isolate the Middle Eastern nation and roll back its nuclear development plans, according to published reports.


War Whore Rice: Iran is global terror 'banker'
AlJazeera
17 Feb 06
The Iranian government is a "central banker" for global terrorism and working with Syria to destablise the Middle East, the US Secretary of State has said.

Speaking in testimony to the US Senate on Thursday, Condoleeza Rice signaled the US intention to step up the diplomatic offensive against Iran, saying the threat it posed went beyond its controversial nuclear programme.

"It's not just Iran's nuclear programme but also their support for terrorism around the world. They are, in effect, the central banker for terrorism," she told the Senate Budget Committee.


The Dangers of a Middle East Nuclear War
by Michel Chossudovsky
February 17, 2006
GlobalResearch.ca
"Current US nuclear weapons policy as immoral, illegal, militarily unnecessary, and dreadfully dangerous. The risk of an accidental or inadvertent nuclear launch is unacceptably high. Far from reducing these risks, the Bush administration has signaled that it is committed to keeping the US nuclear arsenal as a mainstay of its military power - a commitment that is simultaneously eroding the international norms that have limited the spread of nuclear weapons and fissile materials for 50 years. Much of the current US nuclear policy has been in place since before I was secretary of defense, and it has only grown more dangerous and diplomatically destructive in the intervening years." (Robert McNamara, US Secretary of Defense under the Kennedy and Johnson administrations)





Iran Seeks Allies In Latin America For Nuclear Program
Associated Press
17 Feb 06
CARACAS --Iran is reaching out to Latin American countries from Venezuela to Uruguay, seeking to line up diplomatic allies as it faces increasing scrutiny of its nuclear program.

Touring the region, Iranian lawmakers have turned to Venezuelan President Hugo Chavez and Cuban President Fidel Castro as key partners against what they call an imperialist U.S. government.


Why Iran Can Afford to Be Insane
By Brad Macdonald
The Trumpet
March 2006 Issue
Although Iran can't stop the flow of oil, it can reduce the volume of oil flowing onto the global market if it chooses. And any such restriction in oil flow would yield dire results for the economies of America, Europe and Asia—directly affecting transportation, manufacturing, industry, agriculture and the military, with indirect ramifications for every other economic sector. Even a couple of million fewer barrels of oil per day on the market would likely create economic chaos, which would precipitate political crisis.


Iraq Attacks Increase
Pakistan Tribune
17 Feb 06

Bush Administration's War Spending Nears Half-Trillion Dollars - President Asks Taxpayers for Another $65 Billion for Iraq and Afghanistan
ABC News
17 Feb 06
In a single year, it is difficult to measure overall progress in the war on terror. But ABC News has learned today that President Bush will ask Congress for an additional $65.3 billion for operations in Iraq and Afghanistan. It brings the total funds requested this year to more than $110 billion for those operations.

This is the fourth time in three years that the Bush administration has asked for additional funds for Iraq and Afghanistan, and the $65 billion request is $2 billion higher than expected.


Iraq and the Democratic Empire
by Llewellyn H. Rockwell, Jr.
This talk was delivered to the Auburn University Libertarians on February 16, 2006.
As all students today know, Iraq is the country that the US invaded with the attempt to convert the state and the people from enemy to friend. On the face of it, this sounds rather implausible, of course. Good fences make good neighbors. Friendship and peace are not usually the result of insults, sanctions, invasions, bombings, killings, puppet governments, censorship, economic controls, and occupations. If this generation learns anything from this period, that would be a good start.


"At Some Point We Have to Take Seriously the Idea of Putting a Very Large Wrench Into the Gears of This War Machine"
Ron Jacobs interviews Mike Ferner
Alternative Press Review
17 Feb 06
On Wednesday, February 15, 2006, a group of war resisters began a 34 day liquids only fast in Washington, DC. The fast is sponsored by the Voices for Creative Nonviolence (VCNV)--a nonviolent action group made up of regular citizens who are fed up with the direction of the US government, especially as regards its foreign policy. The name VCNV has given the campaign that this fast is part of is the Winter of Our Discontent.


Losing our values in the war on terror
Daily Mail
Editorial
18 Feb 06
"I never imagined I would live to see the day... One cannot find strong enough words to condemn what Britain and the United States have accepted... habeas corpus is part of our freedom..."

How humbling that it takes an African churchman from one of our former colonies, Archbishop Desmond Tutu, to warn that Britain is tearing up centuries of civil liberties and squandering its moral authority by the way it conducts the war on terror at home and abroad.

Consider the events of a truly depressing week. Having failed so far in his attempt to tear up habeas corpus and jail suspects for 90 days without charge, Mr Blair is openly playing politics with terrorism.

Have a question or comment about the Signs page? Discuss it on the Signs of the Times news forum with the Signs Team.

Some icons appearing on this site were taken from the Crystal Package by Evarldo and other packages by: Yellowicon, Fernando Albuquerque, Tabtab, Mischa McLachlan, and Rhandros Dembicki.

Remember, we need your help to collect information on what is going on in your part of the world!
Send your article suggestions to:

---
Fair Use Policy
Contact Webmaster at signs-of-the-times.org
Cassiopaean materials Copyright ©1994-2014 Arkadiusz Jadczyk and Laura Knight-Jadczyk. All rights reserved. "Cassiopaea, Cassiopaean, Cassiopaeans," is a registered trademark of Arkadiusz Jadczyk and Laura Knight-Jadczyk.
Letters addressed to Cassiopaea, Quantum Future School, Ark or Laura, become the property of Arkadiusz Jadczyk and Laura Knight-Jadczyk
Republication and re-dissemination of our copyrighted material in any manner is expressly prohibited without prior written consent.

Signs Editorials By Author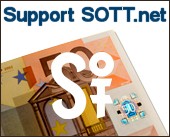 ---
Donate once - or every month!
Just click "Subscribe"!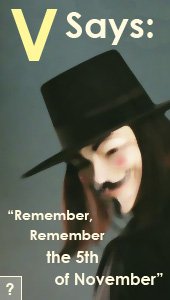 by a QFS member
Seen by over 1 BILLION people!
Books by Signs of the Times
Books by Red Pill Press