Signs of the Times for Sat, 18 Feb 2006

Abu Ghraib leaked report reveals full extent of abuse
Suzanne Goldenberg in Washington
Friday February 17, 2006
The Guardian
· 1,325 images of suspected detainee abuse
· 93 video files of suspected detainee abuse
· 660 images of adult pornography
· 546 images of suspected dead Iraqi detainees
· 29 images of soldiers in simulated sexual acts

Nearly two years after the first pictures of naked and humiliated Iraqi detainees emerged from Abu Ghraib prison, the full extent of the abuse became known for the first time yesterday with a leaked report from the US army's internal investigation into the scandal.


Judge's anger at US torture
Richard Norton-Taylor and Suzanne Goldenberg in Washington
Friday February 17, 2006
The Guardian
A high court judge yesterday delivered a stinging attack on America, saying its idea of what constituted torture was out of step with that of "most civilised nations".

The criticism, directed at the Bush administration's approach to human rights, was made by Mr Justice Collins during a hearing over the refusal by ministers to request the release of three British residents held at Guantánamo Bay.

The judge said: "America's idea of what is torture is not the same as ours and does not appear to coincide with that of most civilised nations." He made his comments, he said, after learning of the UN report that said Guantánamo should be shut down without delay because torture was still being carried out there.


Close Guantanamo, says Peter Hain
By Andrew Woodcock, PA
17 February 2006
Pressure to close the US detention camp in Guantanamo Bay grew today after Northern Ireland Secretary Peter Hain backed its shutdown.

His comments came after a United Nations report - backed by the UN Secretary General Kofi Annan - called for the immediate closure of the controversial site in Cuba.

Mr Hain was believed to be the first Government minister explicitly to demand the closure.

He also said he believed that Prime Minister Tony Blair shared his view.


The Human Cost of War
By Cindy Sheehan and Sam Bostaph
17 Feb 06
The whole world is watching a human drama that is both tragedy and travesty. As if the lessons of Vietnam had been presented to dull students and needed repeating, Americans and peoples of all nations watch as President George W. Bush's preemptive and unconstitutional war in Iraq continues. The cradle of civilization is being turned into its grave by a president whose undefined "noble cause" has thus far cost the lives of almost 3,000 American soldiers, wounded and maimed almost 20,000 more, and killed tens of thousands of Iraqis. The land that nourished the first written language and the roots of civilized political order has become a charnel house.


'The Americans are breaking international law... it is a society heading towards Animal Farm' - Archbishop Sentamu on Guantanamo
By Ian Herbert and Ben Russell
18 February 2006
The Archbishop of York, Dr John Sentamu, has launched a passionate attack on President George Bush, saying his administration's refusal to close the notorious Guantanamo Bay camp reflected "a society that is heading towards George Orwell's Animal Farm".

Dr Sentamu, the Church of England's second in command, urged the UN Human Rights Commission (UNHRC) to take legal action against the US - through the US courts or the International Court of Justice at The Hague - should it fail to respond to a report, by five UN inspectors, advising that Camp Delta at Guantanamo Bay should be shut immediately because prisoners there are being tortured.

Have a question or comment about the Signs page? Discuss it on the Signs of the Times news forum with the Signs Team.

Some icons appearing on this site were taken from the Crystal Package by Evarldo and other packages by: Yellowicon, Fernando Albuquerque, Tabtab, Mischa McLachlan, and Rhandros Dembicki.

Remember, we need your help to collect information on what is going on in your part of the world!
Send your article suggestions to:

---
Fair Use Policy
Contact Webmaster at signs-of-the-times.org
Cassiopaean materials Copyright ©1994-2014 Arkadiusz Jadczyk and Laura Knight-Jadczyk. All rights reserved. "Cassiopaea, Cassiopaean, Cassiopaeans," is a registered trademark of Arkadiusz Jadczyk and Laura Knight-Jadczyk.
Letters addressed to Cassiopaea, Quantum Future School, Ark or Laura, become the property of Arkadiusz Jadczyk and Laura Knight-Jadczyk
Republication and re-dissemination of our copyrighted material in any manner is expressly prohibited without prior written consent.

Signs Editorials By Author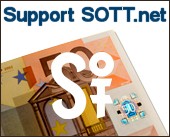 ---
Donate once - or every month!
Just click "Subscribe"!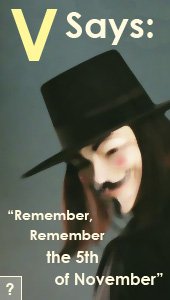 by a QFS member
Seen by over 1 BILLION people!
Books by Signs of the Times
Books by Red Pill Press