Signs of the Times for Sat, 18 Feb 2006

Espionage and the First Amendment Spycraft, free speech, and the AIPAC espionage case
Justin Raimondo
17 Feb 06
Is there a First Amendment right to steal and transmit vital U.S. secrets to a foreign power? Viet Dinh, the intellectual author of the PATRIOT Act – and a rising star among the neoconservative legal theorists who have commandeered the Justice Department in the service of presidential omnipotence – thinks so.
In the latest development in the AIPAC spy case, in which two longtime employees of one of the most powerful lobbies in the Washington are charged with passing classified information to Israeli officials, Dinh has submitted a legal brief [.pdf] that, in so many words, asserts exactly that.

The Making of a Zombie Culture
By Charles Sullivan
17 Feb 06
It is difficult to know what the public thinks when they watch the major media networks. My mother is a devotee of the CBS evening news that was anchored by Dan Rather. I do not know who anchors the program now. If my mother does not hear about something on the CBS evening news, she does not believe it. On the other hand, I get none of my news from the televised media, because I know they are not telling us the truth either by content or by omission. When I discuss the issues with my mother she is often incredulous about what I tell her, doubting my authenticity. Like millions of other Americans, my mother fails to grasp the extent of the propaganda that is used to manipulate and misshape her views.


The secret to soap opera addiction
Mairi Macleod
18 February 2006
New Scientist Print Edition


FDA may reject safety warning for ADHD drugs
18 February 2006
New Scientist Print Edition
DRUGS used to treat attention deficit hyperactivity disorder may put people at risk of sudden death through heart failure. That's the fear of advisers to the US Food and Drug Administration, who on 9 February recommended that the drugs carry a prominent health warning. Controversially, the FDA is likely to reject this advice.

Nearly 4 million Americans with behavioural or learning difficulties are prescribed amphetamine-based stimulants such as Ritalin. The FDA asked its Drug Safety and Risk Management Advisory Committee to investigate 25 reports of sudden deaths among people taking the drugs, 19 of them children.


'Natural' cure found for attention deficit disorder
By Jerome Taylor
Published: 16 February 2006
A British millionaire has announced that he may have discovered a way of curing children suffering from the worst form of attention deficit hyperactivity disorder (ADHD) without resorting to drugs.

Wynford Dore said yesterday that years of painstaking research have shown that, by using space-age technology normally reserved for testing astronauts returning from space, doctors may be able to rebalance the brains of those suffering from such disorders.


Get ready for 24-hour living
Graham Lawton
18 February 2006
New Scientist Print Edition



Ecstasy and loud music are a bad mix
Andy Coghlan
16 February 2006
New Scientist Print Edition



Why Dawkins' Ideas May be Wrong
NewScientist
18 Feb 06
The cherished idea, first suggested by Charles Darwin, that life on Earth emerged billions of years ago from a warm prebiotic soup may not be correct after all. Scientists at a meeting of the Royal Society in London on Tuesday said that when DNA molecules and amino acids form in warm volcanic puddles they bind strongly to clay particles and can take no further part in reactions.


Smoking banned in DC, but not in Congress
The Nation
By ANNE E. KORNBLUT
February 12, 2006
WASHINGTON - WHEN the citywide smoking ban takes effect here next month, at least one workplace in town will be spared: Congress, the beneficiary of a kind of diplomatic immunity for federal lawmakers.

That is excellent news for John A. Boehner of Ohio, the new Republican majority leader, who regularly smokes cigarettes between votes in the House. And for Barney Frank, the Massachusetts Democrat, who sits and smokes cigars while reading the newspaper in the speaker's lobby. And for Sherwood Boehlert, the New York Republican, who is struggling to quit but can be seen inhaling in weaker moments during the workday.

Because while the rest of the country has turned against smoking with great zeal, Congress has stubbornly — some would say proudly — refused to bend.

Have a question or comment about the Signs page? Discuss it on the Signs of the Times news forum with the Signs Team.

Some icons appearing on this site were taken from the Crystal Package by Evarldo and other packages by: Yellowicon, Fernando Albuquerque, Tabtab, Mischa McLachlan, and Rhandros Dembicki.

Remember, we need your help to collect information on what is going on in your part of the world!
Send your article suggestions to:

---
Fair Use Policy
Contact Webmaster at signs-of-the-times.org
Cassiopaean materials Copyright ©1994-2014 Arkadiusz Jadczyk and Laura Knight-Jadczyk. All rights reserved. "Cassiopaea, Cassiopaean, Cassiopaeans," is a registered trademark of Arkadiusz Jadczyk and Laura Knight-Jadczyk.
Letters addressed to Cassiopaea, Quantum Future School, Ark or Laura, become the property of Arkadiusz Jadczyk and Laura Knight-Jadczyk
Republication and re-dissemination of our copyrighted material in any manner is expressly prohibited without prior written consent.

Signs Editorials By Author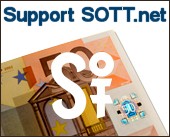 ---
Donate once - or every month!
Just click "Subscribe"!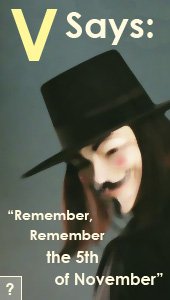 by a QFS member
Seen by over 1 BILLION people!
Books by Signs of the Times
Books by Red Pill Press