Signs of the Times for Sat, 18 Feb 2006

Denmark closes embassy, Pakistan recalls envoy over cartoons
Agence France Presse
18 Feb 06
Denmark temporarily shut its embassy in Islamabad and Pakistan recalled its envoy from Copenhagen as fresh protests against cartoons of the Prophet Mohammed sparked a diplomatic row.

An Islamic cleric added fuel to the fire on Friday by offering a one-million-dollar reward and a car for anyone who killed the cartoonists behind the drawings, first published in a Danish newspaper in September.


10,000 protest in London against cartoons
Associated Press
Saturday February 18, 2006
More than 10,000 people joined an angry but peaceful protest in central London today against the Prophet Muhammad cartoons that have infuriated many in the Muslim world.

"Free speech = cheap insults," read some placards. "How dare you insult the blessed Prophet Muhammad?" asked another.

Buses brought participants from cities around Britain to gather in Trafalgar Square, and they later marched through central London toward Hyde Park.

Speakers shouted from the podium and the crowd yelled back as the demonstration grew increasingly angry. Police said about 10,000 people were present, and there were no reports of violence or arrests.


Enlightened values - Comment on Cartoon Debacle
Francesca Klug
Saturday February 18, 2006
The Guardian
I have a cartoon at home that I think might win a prize. It shows a hook-nosed man, hands dripping with blood and the world in his grasp. The caption is "Le Peril Juif". It might do well in the Holocaust cartoon competition, launched by Iran's bestselling newspaper, Hamshahri.

This sinister-looking caricature bears a striking resemblance to some of the images in the cartoons published in September by the Danish newspaper Jyllands-Posten. While some seem benign, others appear designed to stereotype Muslims as (literally) sabre-rattling terrorists. Any serious debate about religious belief or doctrine is entirely absent.


Volgograd journalists resist closing paper after cartoon scandal
Irina Ilyicheva
RIA Novosti
17 Feb 06
The Gorodskye Vesti newspaper in Volgograd (formerly Stalingrad, the site the largest battle of WWII), carried an article entitled: "No room for racists in power". The article was accompanied by an illustration depicting Jesus Christ, Moses, Buddha and Mohammed in front of a television showing two groups of people about to start a fight. The caption read "We didn't teach you this."


Libya suspends interior minister after cartoon riots
Associated Press
Saturday February 18, 2006
Libya's parliamentary secretariat today suspended the interior minister and referred him for investigation over yesterday's riots that resulted in the deaths of at least 10 people.

Meanwhile, the Italian cabinet minister blamed for sparking the riots is reported to have resigned.

"We condemn the excessive use of force and the inappropriate way that went beyond the limits of carrying out the duties of the police," said the Libyan statement announcing the suspension of Nasr al-Mabrouk.


Europe's contempt for other cultures can't be sustained
Martin Jacques
Friday February 17, 2006
The Guardian
A continent that inflicted colonial brutality all over the globe for 200 years has little claim to the superiority of its values

Old attitudes of superiority and disdain - dressed up in terms of free speech, progress or whatever - are still very powerful. Nor - as many liberals like to think - are they necessarily in decline. On the contrary, racial bigotry is on the rise, even in countries that have previously been regarded as tolerant. The Danish government depends for its rule on a racist, far-right party that gained 13% of the seats in the last election. The decision of Jyllands-Posten to publish the cartoons - and papers in France, Germany, Italy and elsewhere to reprint them - lay not so much in the tradition of free speech but in European contempt for other cultures and religions: it was a deliberate, calculated insult to the beliefs of others, in this case Muslims.


Afghan TV screens gruesome Taleban video
By Simon Freeman and agencies
London Times
Disturbing video footage of beheaded bodies being paraded through the streets of southern Pakistan, in front of powerless police, has been broadcast today in Afghanistan.

Tolo TV, a private Afghan network, said that the men were killed a month ago in the tribal district of South Waziristan as a punishment for their opposition to the Taleban and al-Qaeda militias.

It would not reveal the source of the footage, whose authenticity has not been verified.

Have a question or comment about the Signs page? Discuss it on the Signs of the Times news forum with the Signs Team.

Some icons appearing on this site were taken from the Crystal Package by Evarldo and other packages by: Yellowicon, Fernando Albuquerque, Tabtab, Mischa McLachlan, and Rhandros Dembicki.

Remember, we need your help to collect information on what is going on in your part of the world!
Send your article suggestions to:

---
Fair Use Policy
Contact Webmaster at signs-of-the-times.org
Cassiopaean materials Copyright ©1994-2014 Arkadiusz Jadczyk and Laura Knight-Jadczyk. All rights reserved. "Cassiopaea, Cassiopaean, Cassiopaeans," is a registered trademark of Arkadiusz Jadczyk and Laura Knight-Jadczyk.
Letters addressed to Cassiopaea, Quantum Future School, Ark or Laura, become the property of Arkadiusz Jadczyk and Laura Knight-Jadczyk
Republication and re-dissemination of our copyrighted material in any manner is expressly prohibited without prior written consent.

Signs Editorials By Author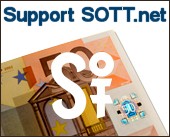 ---
Donate once - or every month!
Just click "Subscribe"!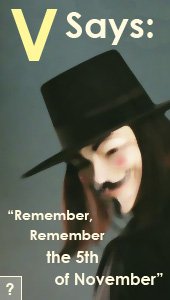 by a QFS member
Seen by over 1 BILLION people!
Books by Signs of the Times
Books by Red Pill Press