Signs of the Times for Wed, 15 Feb 2006

U.S. and Israelis Are Said to Talk of Hamas Ouster
By STEVEN ERLANGER
February 14, 2006
JERUSALEM, Feb. 13 — The United States and Israel are discussing ways to destabilize the Palestinian government so that newly elected Hamas officials will fail and elections will be called again, according to Israeli officials and Western diplomats.

The intention is to starve the Palestinian Authority of money and international connections to the point where, some months from now, its president, Mahmoud Abbas, is compelled to call a new election. The hope is that Palestinians will be so unhappy with life under Hamas that they will return to office a reformed and chastened Fatah movement.


Sharon son jailed for nine months over finance probe
AFP
Wed Feb 15, 2:30 AM ET
TEL AVIV (AFP) - Omri Sharon, the disgraced son of
Israel's Prime Minister Ariel Sharon, has been sentenced to nine months in prison on corruption charges over financing his father's party leadership campaign.

The 41-year-old Omri, the first Israeli politician to be jailed for breaking strict party campaign laws, was handed an additional nine-month suspended sentence and fined 300,000 shekels (65,000 dollars) by magistrates in Tel Aviv.


Israeli Ultimatums
February 15, 2006
By SAREE MAKDISI
Israel's acting prime minister, Ehud Olmert, declared last week that his country plans to "separate" from "most of the Palestinian population that lives in the West Bank." He indicated that Israel will absorb the main settlement blocs in the West Bank and retain all of Jerusalem as well as control over the Jordan valley. "The direction is clear," Olmert concluded. "We are moving toward separation from the Palestinians, toward setting Israel's permanent border."

Of course, Olmert was trying to make it seem that this is a new policy, determined in part by Hamas's victory in the recent Palestinian elections and the consequent absence of what Israel calls "a partner for peace."

And, of course, he was being disingenuous.


Israeli soldiers shoot student in face
IMEMC & Agencies
14 February 2006
Muhammed Ahmed Al Jabiry, 17, was sitting in his school bus, on his way to school Tuesday morning, when he was shot in the face by an Israeli soldier.

He remains in the hospital in critical condition -- doctors don't know whether Al Jabiry will live or die, but if he lives, his life will be changed forever.

The bus was bringing kids from their homes in Al Arroub Refugee Camp to Beit Amir High School was stopped by Israeli soldiers Tuesday morning for a search. The students were forced to get off the bus and searched one by one, a common occurrence in occupied Palestine, even for small children under the age of 10. Palestinian youth are used to being searched on a daily basis by Israeli soldiers, searches that, while humiliating and degrading, rarely turn deadly.


Israel threatens to sever all ties with Palestinians
AFP
Wed Feb 15, 5:48 AM ET
JERUSALEM - Israel has ratcheted up the pressure on the Palestinian Authority by threatening to cut all ties if a prime minister affiliated to Hamas is chosen after parliament is sworn in this weekend.

But the leader of the militant Islamist movement, which won a landslide victory in last month's general election, said resistance would continue unless Israel ceased "aggression" toward Palestinian territory.


Hamas Assails U.S., Israeli 'interference'
By AMY TEIBEL
Associated Press
Feb 14, 2006
Hamas protested "interference" by the United States and Israel following reports Tuesday the nations were exploring ways to topple the militants' incoming government unless they renounced their violent ideology and recognized Israel's right to exist.

In Washington, the White House and the Israeli ambassador to the United States denied such a plot. The State Department said it was reviewing U.S. aid to the Palestinians and would make a decision within two weeks.


Judge: Israeli citizens who marry Palestinians can go live in Jenin
By Yuval Yoaz
Haaretz Correspondent
14 Feb 06
During a final debate Tuesday before the High Court was to issue its ruling on a petition calling for the cancellation of an amendment to the Citizenship Law, Justice Mishael Cheshin said Israeli citizens who marry Palestinians should go live in Jenin.

"The Palestinian Authority is an enemy government, a government that wants to destroy the state and is not prepared to recognize Israel," Cheshin said during the debate.

The amendment to the law would prevent the unification of mixed families via the granting of Israeli citizenship to Palestinians married to Israelis. The petition was filed in 2003 by the Association for Civil Rights in Israel, The Adalah Legal Center for Arab Minority Rights in Israel and other bodies.


Former Israeli Foreign Minister Shlomo Ben Ami Debates Outspoken Professor Norman Finkelstein on Israel, the Palestinians, and the Peace Process
Amy Goodman Interview
Democracy Now
14 Feb 06
What happens when a former Israeli Foreign Minister debates a scholar known as one of the world's foremost critics of Israeli policy? The answer is not what you may expect. We spend the hour with Shlomo Ben Ami, author of "Scars of War, Wounds of Peace," and Norman Finkelstein, author of "Beyond Chutzpah". They joined us in our firehouse studio for a wide-ranging exchange. We discussed the origins of the Israel-Palestinian conflict, to the Oslo Peace Process, right up to the present.

Have a question or comment about the Signs page? Discuss it on the Signs of the Times news forum with the Signs Team.

Some icons appearing on this site were taken from the Crystal Package by Evarldo and other packages by: Yellowicon, Fernando Albuquerque, Tabtab, Mischa McLachlan, and Rhandros Dembicki.

Remember, we need your help to collect information on what is going on in your part of the world!
Send your article suggestions to:

---
Fair Use Policy
Contact Webmaster at signs-of-the-times.org
Cassiopaean materials Copyright ©1994-2014 Arkadiusz Jadczyk and Laura Knight-Jadczyk. All rights reserved. "Cassiopaea, Cassiopaean, Cassiopaeans," is a registered trademark of Arkadiusz Jadczyk and Laura Knight-Jadczyk.
Letters addressed to Cassiopaea, Quantum Future School, Ark or Laura, become the property of Arkadiusz Jadczyk and Laura Knight-Jadczyk
Republication and re-dissemination of our copyrighted material in any manner is expressly prohibited without prior written consent.

Signs Editorials By Author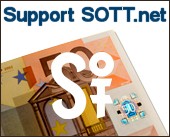 ---
Donate once - or every month!
Just click "Subscribe"!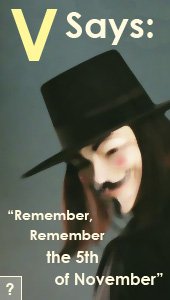 by a QFS member
Seen by over 1 BILLION people!
Books by Signs of the Times
Books by Red Pill Press