Signs of the Times for Wed, 15 Feb 2006

Australia channel says pictures show Abu Ghraib abuse
AFP
Wed Feb 15, 3:51 AM ET
SYDNEY - Australian public broadcaster SBS has released a handful of what it says are previously unpublished photographs of the abuse of prisoners in Iraq's notorious Abu Ghraib jail by US soldiers.

The pictures seen by AFP -- which include a man with his throat slit, another with massive head injuries and a third covered in what could be faeces -- were among what SBS said would be dozens shown later Wednesday.

Their release comes amid fury in the Muslim world, where anti-Western sentiment is raging over cartoons of the Prophet Mohammed, and follows earlier pictures of abuse by US forces at the Baghdad prison.


Two more held over Iraq 'abuse' video
Mark Oliver and agencies
Tuesday February 14, 2006
Military police today arrested two more soldiers in connection with the video showing the apparent abuse of Iraqi civilians by British troops.

The arrests - which bring the number detained up to three - came as the fallout from the footage saw the provincial council in Basra suspend relations with the British.

The video, filmed in the restive town of Amara in the Maysan province, just north of Basra, in January 2004 appeared to show defenceless young Iraqis being kicked and attacked with batons, to the apparent amusement of the cameraman.


The photos America doesn't want seen
By Matthew Moore
Sydney Morning Herald
14 Feb 06
MORE photographs have been leaked of Iraqi citizens tortured by US soldiers at the notorious Abu Ghraib prison on the outskirts of Baghdad.

Tonight the SBS Dateline program plans to broadcast about 60 previously unpublished photographs that the US Government has been fighting to keep secret in a court case with the American Civil Liberties Union.


For one Marine, torture came home
By ANN LOUISE BARDACH
Los Angeles Times
14 Feb 06
ABOUT A YEAR and a half ago, a 40-year-old former Marine sergeant named Jeffrey Lehner, recently returned from Afghanistan, phoned and asked to meet with me. Since his return he had been living with his father, a retired pharmacist, in the Santa Barbara home where he was raised. I first heard about Jeff from an acquaintance of mine who was dating him and who told me that he was deeply distressed about what he had seen on his tours in Afghanistan, Pakistan and the Middle East.


New graphic Abu Ghraib images - VIEWER DISCRETION ADVISED - GRAPHIC IMAGES
Reuters
15 Feb 06
Australian network SBS broadcasts images of alleged abuse of what it says are prisoners at Abu Ghraib in Iraq.

Previously unpublished images of abuse of Iraqi prisoners at the Abu Ghraib prison near Baghdad were screened on SBS television's Dateline program. The footage shows still and video images of the wounds it says were inflicted on the Iraqis by their American captors. SBS alleges that the photos were taken at the same time as those of US soldiers abusing Iraqi prisoners inside Abu Ghraib, which sparked international outrage after they were leaked in 2004.

While some of the photographs are similar to the images made public two years ago, the latest photographs apparently reveal further abuse including new incidents of killing, torture and sexual humiliation. The program reports that some prisoners at Abu Ghraib were killed when U.S. soldiers ran out of rubber bullets trying to quell a riot at the jail and resorted to using live rounds.

The images come at a tense time in relations between the West and Muslim countries after cartoons were published in Denmark which satirised the Prophet Mohammad.

Have a question or comment about the Signs page? Discuss it on the Signs of the Times news forum with the Signs Team.

Some icons appearing on this site were taken from the Crystal Package by Evarldo and other packages by: Yellowicon, Fernando Albuquerque, Tabtab, Mischa McLachlan, and Rhandros Dembicki.

Remember, we need your help to collect information on what is going on in your part of the world!
Send your article suggestions to:

---
Fair Use Policy
Contact Webmaster at signs-of-the-times.org
Cassiopaean materials Copyright ©1994-2014 Arkadiusz Jadczyk and Laura Knight-Jadczyk. All rights reserved. "Cassiopaea, Cassiopaean, Cassiopaeans," is a registered trademark of Arkadiusz Jadczyk and Laura Knight-Jadczyk.
Letters addressed to Cassiopaea, Quantum Future School, Ark or Laura, become the property of Arkadiusz Jadczyk and Laura Knight-Jadczyk
Republication and re-dissemination of our copyrighted material in any manner is expressly prohibited without prior written consent.

Signs Editorials By Author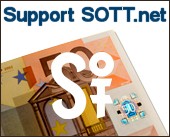 ---
Donate once - or every month!
Just click "Subscribe"!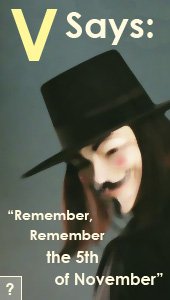 by a QFS member
Seen by over 1 BILLION people!
Books by Signs of the Times
Books by Red Pill Press