Signs of the Times for Wed, 15 Feb 2006

MPs vote for blanket smoking ban next year
Michael White, political editor
Wednesday February 15, 2006
The Guardian
A total ban on smoking inside offices, pubs, restaurants and "virtually every enclosed public place and workplace" throughout England will come into force in the summer of 2007 after a resounding cross-party majority of MPs yesterday rejected last minute compromises designed to exempt some pubs and private clubs.

Tony Blair, Gordon Brown and the health secretary Patricia Hewitt went with the flow of expert, public and backbench opinion, changed their positions during the day and voted to abandon Labour's manifesto position of less than a year ago.


Britain has new weapon against loitering youths -- Sonic Teenager Deterrent
Feb 15 8:38 AM US/Eastern
Shopkeepers in central England have been trying out a new device that emits an uncomfortable high-pitched noise designed to disperse young loiterers outside their stores without bothering adults.

Police carrying out the pilot project in Staffordshire say some of those who have tested the "Sonic Teenager Deterrent," nicknamed the mosquito, have talked of buying one of their own.

The device which costs 622 pounds (908 euros, 1,081 dollars) "doesn't cause any pain to the hearer," according to Inspector Amanda Davies, quoted by Britain's domestic Press Association news agency.

"The noise can normally only be heard by those between 12 and 22 and it makes the listener feel uncomfortable," she added.

Once in their early 20s, people lose their capacity to hear sounds at such a high pitch.


The propaganda we pass off as news around the world
David Miller
Wednesday February 15, 2006
The Guardian

Compulsory ID cards for UK citizens within five years - Critics warn UK is "sleepwalking towards a surveillance state"
By Andy McCue
14 February 2006
UK citizens will be forced to register for biometric ID cards when applying for a new passport within two years after MPs voted on Monday night to make the controversial scheme compulsory and to not put the costs under independent scrutiny.

In the end Prime Minister Tony Blair's enforced absence from the ID cards vote due to a faulty plane in South Africa didn't matter as the government comfortably defeated a threatened backbench Labour rebellion, albeit with a reduced majority.



325,000 Names on Terrorism List
By Walter Pincus and Dan Eggen
Washington Post Staff Writers
The National Counterterrorism Center maintains a central repository of 325,000 names of international terrorism suspects or people who allegedly aid them, a number that has more than quadrupled since the fall of 2003, according to counterterrorism officials.

The list kept by the National Counterterrorism Center (NCTC) -- created in 2004 to be the primary U.S. terrorism intelligence agency -- contains a far greater number of international terrorism suspects and associated names in a single government database than has previously been disclosed. Because the same person may appear under different spellings or aliases, the true number of people is estimated to be more than 200,000, according to NCTC officials.


The American Turkey Is Dead
By Mary Pitt
ICH
14 Feb 06
That's right, Buster, I said dead. Our national symbol of peace, prosperity, and plentitude has been slaughtered, cooked and the multi-national ghouls are fighting for the rights to pick its bones! When the rank-and-file American voter rubs the propaganda-induced sleep from his eyes, he will realize that his freedoms are gone, his patriotism is misplaced, and the two buzzards, Democrat and Republican, are picking the lint from his empty pockets. After bellying up to the bar, buying rounds for our Fearless Leaders, and cheering as our children marched off to their death and dismemberment, we are awaking to find that we have been duped, raped, rolled, and left for dead by both political parties in an act of shameful betrayal that will equal the Fall of Rome in its historical aspect.

Have a question or comment about the Signs page? Discuss it on the Signs of the Times news forum with the Signs Team.

Some icons appearing on this site were taken from the Crystal Package by Evarldo and other packages by: Yellowicon, Fernando Albuquerque, Tabtab, Mischa McLachlan, and Rhandros Dembicki.

Remember, we need your help to collect information on what is going on in your part of the world!
Send your article suggestions to:

---
Fair Use Policy
Contact Webmaster at signs-of-the-times.org
Cassiopaean materials Copyright ©1994-2014 Arkadiusz Jadczyk and Laura Knight-Jadczyk. All rights reserved. "Cassiopaea, Cassiopaean, Cassiopaeans," is a registered trademark of Arkadiusz Jadczyk and Laura Knight-Jadczyk.
Letters addressed to Cassiopaea, Quantum Future School, Ark or Laura, become the property of Arkadiusz Jadczyk and Laura Knight-Jadczyk
Republication and re-dissemination of our copyrighted material in any manner is expressly prohibited without prior written consent.

Signs Editorials By Author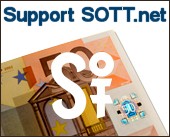 ---
Donate once - or every month!
Just click "Subscribe"!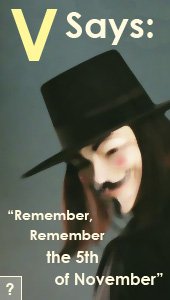 by a QFS member
Seen by over 1 BILLION people!
Books by Signs of the Times
Books by Red Pill Press