Signs of the Times for Wed, 15 Feb 2006

Can You Say "Permanent Bases"? - The American Press Can't
By Tom Engelhardt
Tom Dispatch
14 Feb 06
We're in a new period in the war in Iraq -- one that brings to mind the Nixonian era of "Vietnamization": A President presiding over an increasingly unpopular war that won't end; an election bearing down; the need to placate a restive American public; and an army under so much strain that it seems to be running off the rails. So it's not surprising that the media is now reporting on administration plans for, or "speculation" about, or "signs of," or "hints" of "major draw-downs" or withdrawals of American troops. The figure regularly cited these days is less than 100,000 troops in Iraq by the end of 2006. With about 136,000 American troops there now, that figure would represent just over one-quarter of all in-country U.S. forces, which means, of course, that the term "major" certainly rests in the eye of the beholder.


Russian Foreign Minister Says Split Between Muslims and Christians Worse than Cold War
Created: 15.02.2006 16:26 MSK (GMT +3), Updated: 16:26 MSK, 2 hours 18 minutes ago

MosNews
Russian Foreign Minister Sergey Lavrov has warned of a danger of a split between Christians and Muslims, the RIA-Novosti news agency reported on Wednesday.

"The threat of a split between civilizations could be even more terrible than what we went through in the years of the Cold War," the minister said while visiting the St Nicholas Cathedral in Vienna.

Lavrov noted that certain problems were now arising between Christianity and Islam.

He said he was certain that the Russian Orthodox Church could make a significant contribution to preventing a split between civilizations.


U.S. Risks Reporter's Life to Strike Tough Pose
Analysis by Gareth Porter*
13 Feb 06
WASHINGTON - The George W. Bush administration went well beyond refusing to negotiate with terrorists in its handling of the threat by freelance journalist Jill Carroll's abductors to kill her if all female detainees were not released from U.S.-run prisons in Iraq.

According to Iraqi officials, U.S. officials delayed the scheduled release of six female prisoners whom they knew had already been found innocent because of the kidnappers' demand for their release. Then they refused to speed up the review of the files of the five remaining female prisoners, in violation of a policy of giving priority to females in the review of detainee files for release.


Al Qaeda establish 'Islamic state' in Pak province
Times of India
14 Feb 06
NEW DELHI: After taking "virtual control" of the entire North Waziristan province of Pakistan, Taliban and Al Qaeda have recently "declared" the establishment of an 'Islamic State' in the area and gained a major base for their operations against the US-led forces in Afghanistan, media reports said.

"The Taliban recently declared the establishment of an 'Islamic State' in North Waziristan, and they now, through the brutal elimination of criminal elements who previously held sway, in effect rule in the rugged territory," a latest report in 'Asia Times' magazine said.


Taleban say attacks will increase, US "helpless"
Khaleej Times
14 February 2006
SPIN BOLDAK, Afghanistan - Afghanistan's Taleban guerrillas are gaining strength and will step up attacks against government and foreign troops when spring comes next month, a Taleban commander said on Tuesday.

The Taleban claimed responsibility for a blast on Monday that the US military said killed four troops. The Taleban said nine Americans were killed and US forces were helpless in the face of such attacks.


Padilla Defense Challenges Evidence as Possible Fraud
Julie Kay
Daily Business Review
02-14-2006
The jihadist training form that accused terrorist operative Jose Padilla allegedly filled out before heading to an Afghanistan camp may be a fake and requires fingerprint analysis, his defense attorneys say.

In an appeal of a pretrial detention order denying bond, the defense tries to debunk several pieces of prosecution evidence against Padilla and lay out some of its case for the so-called "dirty bomber."

Have a question or comment about the Signs page? Discuss it on the Signs of the Times news forum with the Signs Team.

Some icons appearing on this site were taken from the Crystal Package by Evarldo and other packages by: Yellowicon, Fernando Albuquerque, Tabtab, Mischa McLachlan, and Rhandros Dembicki.

Remember, we need your help to collect information on what is going on in your part of the world!
Send your article suggestions to:

---
Fair Use Policy
Contact Webmaster at signs-of-the-times.org
Cassiopaean materials Copyright ©1994-2014 Arkadiusz Jadczyk and Laura Knight-Jadczyk. All rights reserved. "Cassiopaea, Cassiopaean, Cassiopaeans," is a registered trademark of Arkadiusz Jadczyk and Laura Knight-Jadczyk.
Letters addressed to Cassiopaea, Quantum Future School, Ark or Laura, become the property of Arkadiusz Jadczyk and Laura Knight-Jadczyk
Republication and re-dissemination of our copyrighted material in any manner is expressly prohibited without prior written consent.

Signs Editorials By Author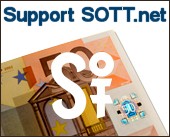 ---
Donate once - or every month!
Just click "Subscribe"!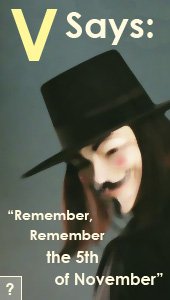 by a QFS member
Seen by over 1 BILLION people!
Books by Signs of the Times
Books by Red Pill Press