Signs of the Times for Wed, 15 Feb 2006

The hidden stakes in the Iran crisis
by Thierry Meyssan
February 4, 2006
Reseau Voltaire (Translated by Colin Buchanan (endempire.blogspot.com)

Americans think Iran may use nukes
By United Press International
A USA Today-CNN-Gallup Poll says Americans not only think Iran will develop nuclear weapons but also use them against the United States.

The poll done over the last weekend also says Americans fear the Bush administration will be "too quick" to order military action against Iran, USA Today reported Tuesday.


Who Will Blow the Whistle Before We Attack Iran?
By Ray McGovern
ICH
14 Feb 06

The question looms large against the backdrop of the hearing on whistle blowing scheduled for the afternoon of Feb. 14 by Christopher Shays, chair of the House Subcommittee on National Security, Emerging Threats and International Relations. Among those testifying are Russell Tice, one of the sources who exposed illegal eavesdropping by the National Security Agency, and Army Sgt. Sam Provance, who told his superiors of the torture he witnessed at Abu Graib, got no satisfaction, and felt it his duty to go public. It will not be your usual hearing.


War Pimp! Iran crosses 'red line' in nuclear stand-off
By Simon Freeman and agencies
13 Feb 06
Iran has started to inject uranium feedstock gas into centrifuges at its Natanz nuclear facility, crossing an internationally agreed "red line" on the path to producing the material for atomic weapons.

A senior diplomat from the International Atomic Energy Agency (IAEA) confirmed that researchers at the republic's pilot enrichment plant in central Iran had taken the crucial step, signalling a major escalation in the long-running face-off between Tehran and the West.


Iran says enrichment-related nuclear activity resumed
NewKerala
13 Feb 06
Tehran: Iran Tuesday said it had resumed enrichment-related activity at a nuclear plant even as the foreign minister admitted that Tehran intended to produce nuclear fuel.

"We have started the preliminary phase and related activities of uranium enrichment in Natanz right after the order by President Mahmoud Ahmadinejad earlier this month," Javad Vaeidi, international deputy of the Iranian National Security Council, told reporters.

Denying press reports that Iran had begun full-scale uranium enrichment, he clarified that only enrichment-related activities had begun at the Natanz plant in central Iran.


Iran sets new date for atomic talks with Russia
By Parisa Hafezi
Reuters
14 Feb 06
TEHRAN (Reuters) - Iran announced on Tuesday it was deferring until next week talks with Russia on its nuclear plans, but gave no sign it was ready to stop enriching uranium on its own soil -- the key element in Moscow's plan.

However, a senior Iranian official said no actual uranium enrichment had yet taken place at the Natanz facility where Iran had halted work during negotiations with the European Union.

"No work has been done on the centrifuges and no gas has been injected yet," said the official, asking not to be named.


Iran can progress despite enemies, president says
By Barbara Slavin
USA TODAY
12 Feb 06
Iranian President Ahmadinejad, 49, had just given a long, fiery speech to a large crowd in Tehran to commemorate the 27th anniversary of Iran's Islamic revolution. He smiled at the beginning of the interview when the reporter greeted him in the Persian language, but otherwise made little eye contact. He seemed tired and spoke quietly.

The interview was conducted in a receiving room in an ornate building that once belonged to the family of the deposed shah, whose overthrow in 1979 helped provoke the rupture between Iran and the United States that persists to this day.

The son of a blacksmith, Ahmadinejad ran a populist campaign and scored an upset victory in a runoff election last July against Akbar Hashemi Rafsanjani, one of Iran's richest men.


IRAN - THE MEDIA FALL INTO LINE
medialens
9 Feb 06
Writing in the Guardian last month, Timothy Garton Ash observed:

"Now we face the next big test of the west: after Iraq, Iran."

Garton Ash thus blithely ignored the fact that every last scrap of evidence coming out of Iraq has pointed to only one conclusion - that Iraq's "big test" was in fact the West's big lie. Iraq was offering a threat to precisely no one outside its own borders.

Nevertheless, Garton Ash warned: "we in Europe and the United States have to respond. But how?" (Timothy Garton Ash, 'Let's make sure we do better with Iran than we did with Iraq,' The Guardian, January 12, 2006)

Have a question or comment about the Signs page? Discuss it on the Signs of the Times news forum with the Signs Team.

Some icons appearing on this site were taken from the Crystal Package by Evarldo and other packages by: Yellowicon, Fernando Albuquerque, Tabtab, Mischa McLachlan, and Rhandros Dembicki.

Remember, we need your help to collect information on what is going on in your part of the world!
Send your article suggestions to:

---
Fair Use Policy
Contact Webmaster at signs-of-the-times.org
Cassiopaean materials Copyright ©1994-2014 Arkadiusz Jadczyk and Laura Knight-Jadczyk. All rights reserved. "Cassiopaea, Cassiopaean, Cassiopaeans," is a registered trademark of Arkadiusz Jadczyk and Laura Knight-Jadczyk.
Letters addressed to Cassiopaea, Quantum Future School, Ark or Laura, become the property of Arkadiusz Jadczyk and Laura Knight-Jadczyk
Republication and re-dissemination of our copyrighted material in any manner is expressly prohibited without prior written consent.

Signs Editorials By Author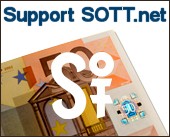 ---
Donate once - or every month!
Just click "Subscribe"!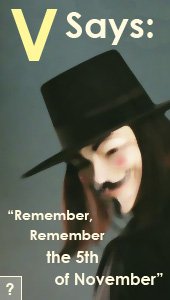 by a QFS member
Seen by over 1 BILLION people!
Books by Signs of the Times
Books by Red Pill Press