Signs of the Times for Wed, 15 Feb 2006

Congress to unveil blistering report on 'national failure' after Katrina
AFP
Wed Feb 15, 1:45 AM ET
WASHINGTON - The US Congress is due to release a blistering assessment of the Bush administration's response to Hurricane Katrina, which flattened a large swathe of the US Gulf Coast.

The 600-page report by a select committee of Republican lawmakers in the House of Representatives concludes that emergency planners failed to act on warnings before Katrina laid waste to New Orleans and the surrounding region last August, leaving some 1,300 people dead.


Women Hold Fewer State Govt Posts Than Men
By MARK JOHNSON
Associated Press
Wed Feb 15, 12:17 AM ET
ALBANY, N.Y. - Women hold fewer than a quarter of the top jobs in state governments and have made little progress increasing their representation in the last eight years, a new study found.

From 1998 to 2005, the percentage of women in state government leadership positions rose from 23.1 percent to 24.7 percent, the report by the Center for Women in Government & Civil Society at the University at Albany found.


These double standards - Satisfaction at seeing Abu Hamza in jail should be offset by concern at how his conviction was won
Faisal Bodi
Tuesday February 14, 2006
The Guardian
Few tears were shed at the jailing of Abu Hamza last week. Most Britons were relieved that the cell door had slammed shut on a man who has come to embody every western stereotype about Islam. Notwithstanding the lampooning of Hamza's disabilities to create his caricature, even the Muslim community struggled to find a sympathetic soundbite.

And yet sympathise we must if we are to remain true to the principles of defending the rights of our community and Britain's civil and political liberties. In our satisfaction at seeing Hamza jailed we have given succour to the enemies of freedom. That is out of character for the Muslim community, which has been in the vanguard of opposition to anti-terrorism legislation. While most of their coreligionists in the Commons have supported the measures currently proposed by the government, the grassroots have resisted on the grounds that the proposals cordon off unwarranted areas of expression. Just as importantly, they fear that in the climate of Islamophobia the law will be used against dissenters.


Senators hear 'shocking examples' of FEMA waste
By Mimi Hall
USA TODAY
14 Feb 06
FEMA has let nearly 11,000 unused manufactured homes deteriorate on old runways and open fields in Arkansas, and the agency spent $416,000 per person to house a few hundred Hurricane Katrina evacuees for a short time in Alabama last fall, government investigators told the Senate on Monday.

The allegations that the Federal Emergency Management Agency has wasted hundreds of millions of dollars on a host of bungled efforts to help evacuees were in a pair of reports to senators investigating the government's response to the disaster.


GRAND JURY CHARGES NOE WITH 53 FELONY COUNTS
By MIKE WILKINSON and JAMES DREW
BLADE STAFF WRITERS
13 Feb 06

Abramoff Said to Claim Close Ties to Rove
By JOHN SOLOMON and PETE YOST
Associated Press Writers
14 Feb 06
WASHINGTON -- Three former associates of Jack Abramoff say the now-convicted lobbyist frequently told them he had strong ties to the White House through presidential confidant Karl Rove.

The White House said Monday night that Rove remembers meeting Abramoff at a 1990s political meeting and considered the lobbyist a "casual acquaintance" since President Bush took office in 2001.

New questions have arisen about Abramoff's ties to the White House since a photo emerged over the weekend showing Abramoff with Bush. The White House would not release the photo or any others that Bush had taken with Abramoff. Also surfacing were the contents of an e-mail from Abramoff to Washingtonian magazine claiming he had met briefly with the president nearly a dozen times and that Bush knew him well enough to make joking references to Abramoff's family.



Popular Ohio Democrat Drops Out of Race, and Perhaps Politics
By IAN URBINA
New York Times
14 Feb 06
Paul Hackett, an Iraq war veteran and popular Democratic candidate in Ohio's closely watched Senate contest, said yesterday that he was dropping out of the race and leaving politics altogether as a result of pressure from party leaders.

Mr. Hackett said Senators Charles E. Schumer of New York and Harry Reid of Nevada, the same party leaders who he said persuaded him last August to enter the Senate race, had pushed him to step aside so that Representative Sherrod Brown, a longtime member of Congress, could take on Senator Mike DeWine, the Republican incumbent.

Have a question or comment about the Signs page? Discuss it on the Signs of the Times news forum with the Signs Team.

Some icons appearing on this site were taken from the Crystal Package by Evarldo and other packages by: Yellowicon, Fernando Albuquerque, Tabtab, Mischa McLachlan, and Rhandros Dembicki.

Remember, we need your help to collect information on what is going on in your part of the world!
Send your article suggestions to:

---
Fair Use Policy
Contact Webmaster at signs-of-the-times.org
Cassiopaean materials Copyright ©1994-2014 Arkadiusz Jadczyk and Laura Knight-Jadczyk. All rights reserved. "Cassiopaea, Cassiopaean, Cassiopaeans," is a registered trademark of Arkadiusz Jadczyk and Laura Knight-Jadczyk.
Letters addressed to Cassiopaea, Quantum Future School, Ark or Laura, become the property of Arkadiusz Jadczyk and Laura Knight-Jadczyk
Republication and re-dissemination of our copyrighted material in any manner is expressly prohibited without prior written consent.

Signs Editorials By Author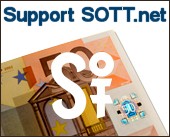 ---
Donate once - or every month!
Just click "Subscribe"!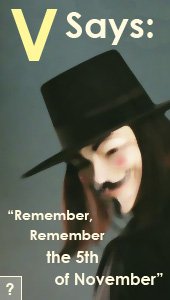 by a QFS member
Seen by over 1 BILLION people!
Books by Signs of the Times
Books by Red Pill Press