Signs of the Times for Wed, 15 Feb 2006

Man Cheney Shot Suffers "Heart Attack"
By RANDOLPH E. SCHMID
AP Science Writer
Tue Feb 14, 5:31 PM ET
WASHINGTON - Despite the heart problem of the man wounded by Vice President Dick Cheney, doctors say removing the shotgun pellet from his chest probably won't be necessary — and digging it out could do more harm than good.

It's not unusual to live with shrapnel or other foreign objects in the body, even the heart, and specialists said it's likely the pellet will scar over rapidly without causing further problems for Texas lawyer Harry Whittington.

Hospital officials in Corpus Christi announced Tuesday that Whittington had suffered a "minor heart attack" and was returned to the intensive care unit.


White House Livid About Handling Of Cheney Incident -CBS
Dow Jones Newswires
02-14-061941ET
NEW YORK -(Dow Jones)- A source described as close to the Bush administration said people inside the White House are "livid" about the way Vice President Dick Cheney's office has handled the hunting accident he was involved in over the weekend, CBS News reported Tuesday.

According to CBS News, the source said the issue was no longer Cheney's view of press management but rather about Iraq, Hurricane Katrina and a range of other issues that play into the public's view of the administration's arrogance.


Cheney and shooting victim were hunting illegally, officials say
BY DAVE MICHAELS AND TODD J. GILLMAN
The Dallas Morning News
13 Feb 06
DALLAS - Vice President Dick Cheney was hunting illegally - without the required $7 stamp on his license for quail - when he accidentally shot one of his hunting partners, Texas Parks and Wildlife officials said Monday.

And so was Harry Whittington, 78, who was recovering Monday from a shotgun blast to the face, neck and chest.

In its report, the state agency that oversees hunting and fishing said it found that neither Cheney nor Whittington had purchased the game bird stamp required to hunt quail in Texas, although both had valid hunting licenses. Both will get warning citations, and there will be no fine or other penalty.


Fellow Hunter Shot by Cheney Suffers Setback - CHENEY FACES GRAND JURY INVESTIGATION IF MAN DIES...
By ELISABETH BUMILLER
and ANNE E. KORNBLUT
WASHINGTON, Feb. 14, 2006
The 78-year-old lawyer shot by Vice President Dick Cheney in a hunting accident over the weekend suffered a minor heart attack early Tuesday caused by birdshot lodged in his heart, hospital officials in Texas said.

The lawyer, Harry M. Whittington, was moved back into the intensive care unit at Christus Spohn Hospital in Corpus Christi, Tex., to be monitored for up to a week in case the birdshot shifted or additional pellets in his body moved into other organs, the officials said at a televised news conference. Dr. David Blanchard, the emergency room chief, estimated that Mr. Whittington had more than 5 but "probably less than 150 to 200" pellets lodged in his body.


Secret Service stalls and delays for Cheney Cover-up in progress and Shotgun ballistics don't match-up!
By Kevin Smith
Infowars
February 14, 2006

It seems clear that this is a cover-up in progress. The hospital where Whittington was taken after the shooting is a heavily guarded facility where he is being operated upon and monitored by doctors and surgeons close to the President and Vice President. These highly skilled medical professionals would have known instantly by a simple X-Ray if he had suffered from a shot to the heart. These doctors, loyal to the the Bush-Cheney cabal are clearly colluding to conceal information about Whittington's actual condition for their masters.

Have a question or comment about the Signs page? Discuss it on the Signs of the Times news forum with the Signs Team.

Some icons appearing on this site were taken from the Crystal Package by Evarldo and other packages by: Yellowicon, Fernando Albuquerque, Tabtab, Mischa McLachlan, and Rhandros Dembicki.

Remember, we need your help to collect information on what is going on in your part of the world!
Send your article suggestions to:

---
Fair Use Policy
Contact Webmaster at signs-of-the-times.org
Cassiopaean materials Copyright ©1994-2014 Arkadiusz Jadczyk and Laura Knight-Jadczyk. All rights reserved. "Cassiopaea, Cassiopaean, Cassiopaeans," is a registered trademark of Arkadiusz Jadczyk and Laura Knight-Jadczyk.
Letters addressed to Cassiopaea, Quantum Future School, Ark or Laura, become the property of Arkadiusz Jadczyk and Laura Knight-Jadczyk
Republication and re-dissemination of our copyrighted material in any manner is expressly prohibited without prior written consent.

Signs Editorials By Author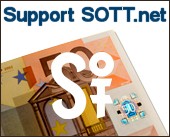 ---
Donate once - or every month!
Just click "Subscribe"!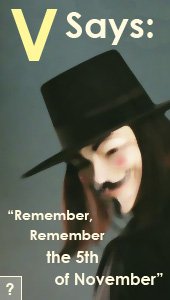 by a QFS member
Seen by over 1 BILLION people!
Books by Signs of the Times
Books by Red Pill Press