Signs of the Times for Tue, 07 Feb 2006

Muslim cartoon fury claims lives
BBC
6 Feb 2006
At least five people have been killed in Afghanistan as protests against European cartoons mocking the Prophet Muhammad swept across the country.

Two people died when protesters turned on the US airbase at Bagram - although the US has had no involvement with the images, which originated in Denmark.

Meanwhile in Somalia, a teenage boy died after protesters attacked police.


Danish paper rejected Jesus cartoons
Gwladys Fouché and agencies
February 6, 2006
Jyllands-Posten, the Danish newspaper that first published the cartoons of the prophet Muhammad that have caused a storm of protest throughout the Islamic world, refused to run drawings lampooning Jesus Christ, it has emerged today.

The Danish daily turned down the cartoons of Christ three years ago, on the grounds that they could be offensive to readers and were not funny.

In April 2003, Danish illustrator Christoffer Zieler submitted a series of unsolicited cartoons dealing with the resurrection of Christ to Jyllands-Posten.


Denmark issues warning on travel to 14 nations
Agence France-Presse, AFX, The Associated Press
MONDAY, FEBRUARY 6, 2006
COPENHAGEN - Denmark on Monday issued a list of 14 Muslim countries that they advised their citizens to avoid following violent protests against the publication of cartoons depicting the Prophet Muhammad.

The 14 countries are Afghanistan, Algeria, Bahrain, Egypt, Iran, Jordan, Libya, Morocco, Oman, Pakistan, Sudan, Tunisia, United Arab Emirates and Qatar.

The recommendation follows attacks over the weekend on Danish diplomatic missions in Syria and Lebanon.

The Foreign Ministry has already advised Danish nationals to leave those countries immediately.


Iran to publish Holocaust cartoons
From correspondents in Tehran
February 07, 2006
IRAN'S largest selling newspaper announced today it was holding a contest on cartoons of the Holocaust in response to the publishing in European papers of caricatures of the Prophet Mohammed.

"It will be an international cartoon contest about the Holocaust," said Farid Mortazavi, the graphics editor for Hamshahri newspaper - which is published by Teheran's conservative municipality.

He said the plan was to turn the tables on the assertion that newspapers can print offensive material in the name of freedom of expression.

"The Western papers printed these sacrilegious cartoons on the pretext of freedom of expression, so let's see if they mean what they say and also print these Holocaust cartoons," he said.


Ministers use cartoons anger to renew calls for 'glorification of terrorism' law
By Robert Verkaik, Colin Brown, Ben Russell and Cahal Milmo
07 February 2006
A team of detectives is to investigate Muslim extremists who took part in demonstrations outside the Danish embassy in London as the Government tried to use the row to re-ignite support for an offence of glorifying terrorism.

Charles Clarke, the Home Secretary, gave a strong signal to the police to proceed with the prosecution of Muslim protesters who called for people to be beheaded or massacred over the publication of offensive cartoons of the Prophet Mohamed.


Lab officials excited by new H-bomb project
By Ian Hoffman
Oakland Tribune
6 Feb 06
For the first time in more than 20 years, U.S. nuclear-weapons scientists are designing a new H-bomb, the first of probably several new nuclear explosives on the drawing boards.

If they succeed, in perhaps 20 or 25 more years, the United States would have an entirely new nuclear arsenal, and a highly automated fac- tory capable of turning out more warheads as needed, as well as new kinds of warheads.

"We are on the verge of an exciting time," the nation's top nuclear weapons executive, Linton Brooks, said last week at Lawrence Livermore weapons design laboratory.


Bush's budget bashed
AP
7 Feb 06
President Bush, constrained by wars, hurricanes and exploding budget deficits, has sent Congress a 2007 spending plan that is garnering howls of pain from farmers, teachers, doctors and a wide array of other groups with special interests.

Sen. Hillary Rodham Clinton, D-N.Y., said Bush's budget was sending a clear message "that the most important thing to this administration are tax cuts being made permanent for the wealthiest of Americans."

Have a question or comment about the Signs page? Discuss it on the Signs of the Times news forum with the Signs Team.

Some icons appearing on this site were taken from the Crystal Package by Evarldo and other packages by: Yellowicon, Fernando Albuquerque, Tabtab, Mischa McLachlan, and Rhandros Dembicki.

Remember, we need your help to collect information on what is going on in your part of the world!
Send your article suggestions to:

---
Fair Use Policy
Contact Webmaster at signs-of-the-times.org
Cassiopaean materials Copyright ©1994-2014 Arkadiusz Jadczyk and Laura Knight-Jadczyk. All rights reserved. "Cassiopaea, Cassiopaean, Cassiopaeans," is a registered trademark of Arkadiusz Jadczyk and Laura Knight-Jadczyk.
Letters addressed to Cassiopaea, Quantum Future School, Ark or Laura, become the property of Arkadiusz Jadczyk and Laura Knight-Jadczyk
Republication and re-dissemination of our copyrighted material in any manner is expressly prohibited without prior written consent.

Signs Editorials By Author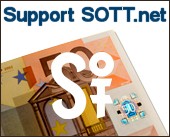 ---
Donate once - or every month!
Just click "Subscribe"!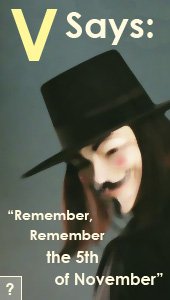 by a QFS member
Seen by over 1 BILLION people!
Books by Signs of the Times
Books by Red Pill Press